There's almost nothing you cannot purchase with cryptocurrency these days. As more big companies and institutions, even governmental organizations, are adopting crypto, transacting with virtual currencies is now possible. For example, you can buy a car with Bitcoin or any other cryptocurrency of your choice.
Therefore, go ahead and trade or buy crypto from Paybis; it's not going to be useless. If you've seen your dream vehicle, you want to buy it with Bitcoin but don't know how, keep reading. We'll show you the steps involved in buying a car with Bitcoin; it's pretty simple.
Should You Buy a Vehicle with Cryptocurrency?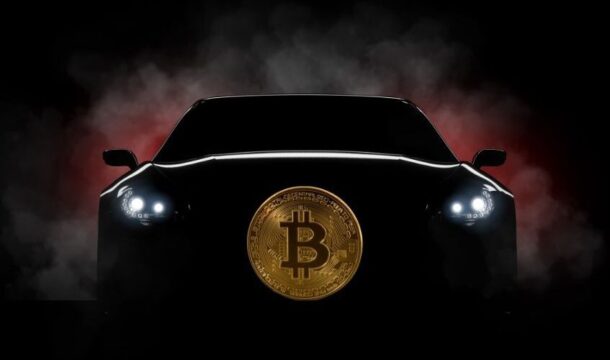 One reason crypto is trending is that it offers ease of transaction, security, and transparency. Unless you're not cautious enough, there's a slim to no chance of you getting duped. However, crypto generally offers safe and secure means for transacting. Below are some reasons cryptocurrency owners prefer to buy a vehicle with Bitcoin:
They're ready to cash out from crypto investment; they want their dream car problem solved.
You may get discounts on the vehicle if you're paying with crypto; some dealers offer discounts for crypto payments.
Paying with crypto for the car is easier than paying with cash. You have your digital assets on hand, but you still need to get to the bank or follow some time-consuming process for cash.
How to Buy a Car with Bitcoin
Buying a car with Bitcoin or Bitcoin Cash is easy, as we must have said ten times already. Below is a step-by-step guide for purchasing your dream car with Bitcoin.
Step 1: Find a vehicle Dealer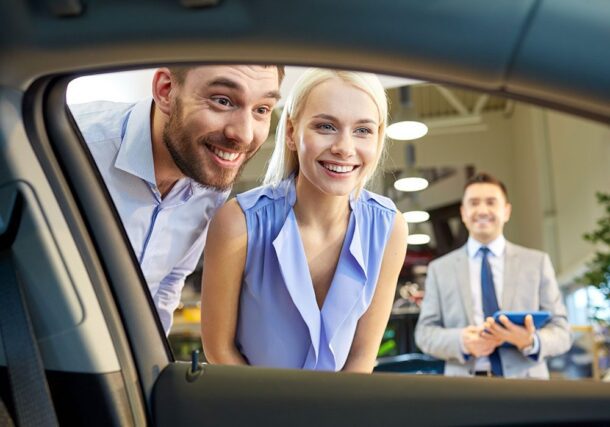 The first step is to find a dealer that accepts you buying cryptocurrency. This may be hard because only a sizable number of vehicle dealers accept cryptocurrency. Nevertheless, it isn't as hard as it used to be. Autocoincars.com, for instance, accepts Bitcoin for new and used vehicle sales. However, it is not enough to find a vehicle dealer that accepts crypto, you have to find the right one.
The best vehicle dealer who accepts cryptocurrencies like Ethereum should also have a track record of providing quality cars without compromising on good customer relationships. Finding a dealer that accepts crypto is the hardest part of this whole process; the rest is easy once you do.
Step 2: Make Your Car Choice
When you find the dealer, the next thing is to scroll through their portal for your vehicle choice. You can use the site's filter feature to scroll through vehicle models and find the one you're looking for. Where the vehicle you desire is not listed, you can reach out to the dealer via any of the contact details to find out more information. If they don't have the car, they can refer you to other car dealers who accept crypto; one who has the vehicle of your choice.
Step 3: Make Payment with Crypto
You must have confirmed that the vehicle dealer you want to trade with accepts cryptocurrency at this point. Therefore, once you've seen the vehicle model you want, the next thing is to pay for it. You'll send the required crypto amount to the dealer as agreed upon via your cold or hot wallet. Once payment is confirmed, which shouldn't take long considering it is crypto, the vehicle is yours. It will be delivered to you with all the documents intact to the address you provide.
Different Ways of Buying a vehicle with Cryptocurrency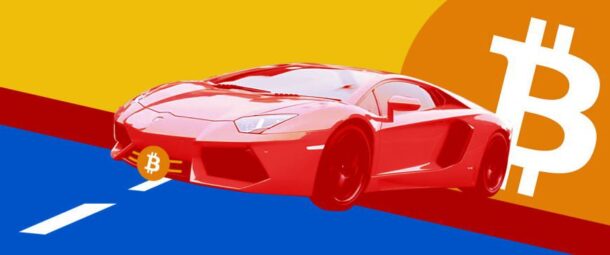 There are different ways to purchase a vehicle with crypto, including buying with a crypto card or paying via your digital wallet.
1. Paying With Wallet
You can buy the car directly from the dealership through your digital wallet. Many innovative car dealerships leverage crypto exchange platforms for car transactions. You only need your email address and digital wallet with sufficient crypto funds with this payment method. Upon agreement of a certain price, the trader provides you with a wallet address. You're to send the crypto value of that vehicle to the wallet provided and any other detail that validates the transaction.
2. Paying With Card
You may also pay with a crypto card; this works like a credit or debit card. Your crypto card lets you spend crypto like cash. With this method, you can pay for the vehicle in installment or at once, whichever works for you and the dealer. Your card is connected to the exchange platform, and every transaction you make with it reflects on your wallet.
In conclusion, there are many vehicles you can buy with Bitcoin, including Tesla, Lotus Evija, Ferrari, Lamborghini, and more. All you need is to find a dealer that accepts or invests in cryptocurrency in exchange for your dream car, verify the transparency of the dealer, make the transaction, and it's all yours.