The British motorist has a lot to look forward to since the Brexit process finally came to fruition. This is according to UK Transport Secretary Grant Shapps, who recently hailed the introduction of online provisional driving licences. In conjunction with the already available online MOT certificate, Shapps said that the country's transport system is now in a position to become "fairer, greener and more efficient" than previously, when it was hampered by bureaucracy imposed by the European Union. With the UK more dependent on its roads than any other comparable European country, this should be a very welcome development, if Her Majesty's Transport Secretary is to be believed.
Outdated Systems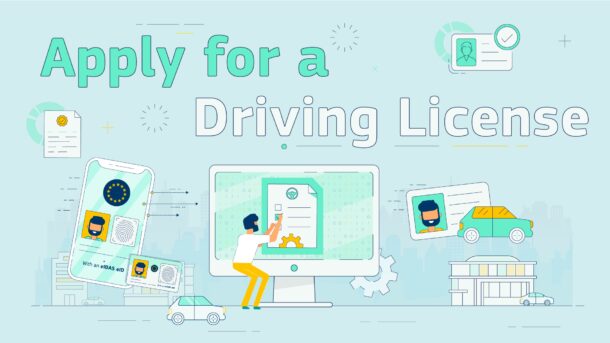 According to Mr Shapps, having the capability to access provisional driving licences online is something that should have happened a long time ago. Indeed, the DVLA has been tasked with producing an app which is to be ready by 2024, all with the aim of rolling out the country's first digital driving licences. As such, the need for paper provisional certificates will be eradicated. This will bring at least the first stage of qualification online, where it will join digital MOT check status, meaning one less piece of paper for the new motorist to remember.
The Department for Transport (DfT) said in a statement that this obvious development in driving qualification could have been developed earlier, but was blocked by the requirements of European Union law. This being the case, as soon as Brexit was achieved in January 2023, work on the digitisation of provisional licences began very quickly, and carried on throughout the Covid pandemic which soon followed. As well as technical and logistical developments, moving to digital driving licences also involves changes in legislation, which are also in the pipeline. The Department has made assurances that current, plastic versions of the provisional will still be available for those who want one.
Possible Problems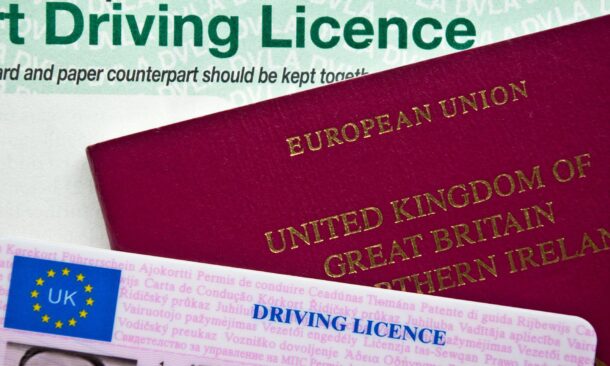 While the issue of Brexit will always, it seems, have its supporters and detractors, neither has the issue of taking driving licenses online been universally welcomed. For some, it's not much of a development at all; as MOT status and reputable testers like checkmot.com have been available online for some years now, being able to see a provisional licence as well is hardly groundbreaking. After all, some would argue, a provisional is just that; proof that the driver or rider hasn't passed their driving test. As for the Transport Secretary's "greener" claims; paper licences were phased out many years ago, to be replaced by plastic ones. As there is no plan in place yet to put these online, these critics argue that there's not much to shout about.
Another string of criticism is technological; as with many other forms of identification (like Covid passports), people ask, what if the driver doesn't own a smartphone, and / or there is no access to wifi when the check takes place? This would seem to put many motorists at a disadvantage; and as these are likely to be older, is this fair?
One final criticism comes from a familiar source, and voices an argument which has been bubbling on and off for years; the issue of ID cards, and the need to prove one's identity. For some people, registering online for a provisional licence and developing an account with the DVLA is the thin end of the wedge; once in place, it becomes more likely that this type of online identity will be necessary in future to register to vote, access health services and much more.
Rapid Rollout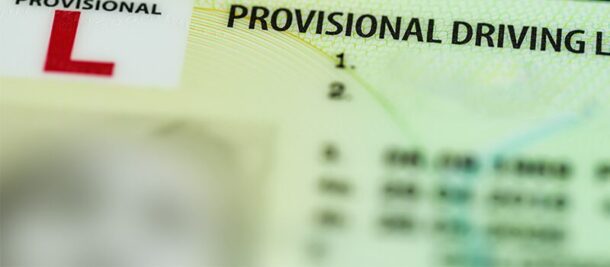 As things stand, new drivers will need to get used to this form of provisional licence whether they like it or not. The planned rollout of 2024 is due to be a legal requirement; anybody wanting to drive or ride any type of vehicle on British roads for the first time from then will need to register with the scheme. This is a wide range of vehicles, and includes e-scooters, which are only legally usable if on-road, accompanied by at least a provisional licence.
Of course, people of almost any age may decide they need to drive a car, van or truck, ride a motorcycle or even an e-scooter for the first time. It is likely, however, that the government is working on the assumption that the vast majority of applicants for provisional licences will be young, and therefore more to be comfortable with the technology and online environment.