Behind every bike is the rider. There's the rider who pours their love and devotion into perfecting the perfect line. The adrenaline chaser is looking for the thrill of competing. And then there's the rider set to feel the wind on their face from the open road.
While one rider can own many bikes, there will always be the natural instinct to lean towards one riding style and craft their experience towards everything for the ride.
Three main riding styles incorporate a majority of the bikes available on the market, but just as unique as they are, you can always find yourself riding the line between the different styles including:
To find a bike that matches your ride style, book an appointment for a test ride at one of Peter Stevens Motorcycles locations or browse through an extensive range of bikes online, eager to get you on the road or the trail.
Road riding style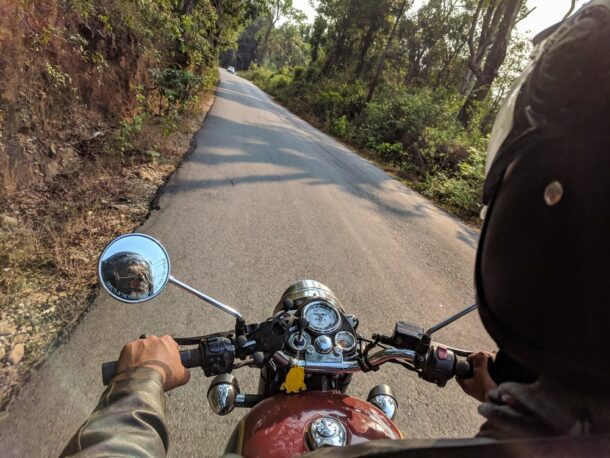 When it comes to riding on the road, it's all about comfort and aesthetics.
There are several different styles of riding on the road. They include:
Sportbikes are the fastest available bikes and often sought out by those looking for an extra dose of adrenaline.
Cruisers are for those who like to take in the views in comfort and style.
Touring bikes are a blend of performance and comfort—ideal for long periods of riding time with the ability to enjoy the twisties.
Sportbikes, cruisers, and touring bikes are the bikes that will be on the open roads, whereas the next riding style comes off-road and onto the dirt.
Dirt riding style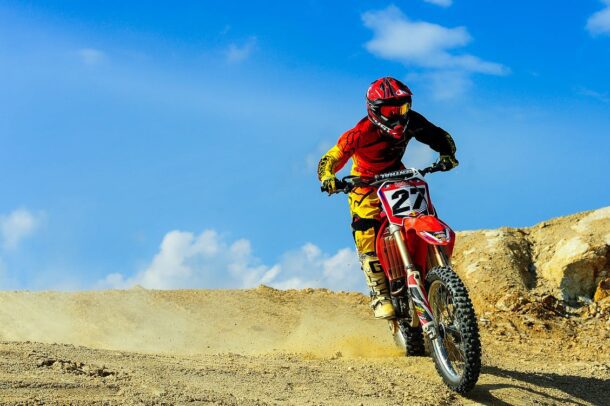 MotocrossFrom the road, we have our adventurers that love to push themselves and their bikes to their fullest potential. Most dirt bike riders fall into these categories;
Supercross
Freestyle MX (Motocross)
Enduro
Motocross is a form of off-road motorcycle racing held on enclosed off-road circuits and is widely considered the world and Australia's most popular type of motorcycle sport.
Supercross takes the stakes higher in terms of a more advanced form of competition and many Motocross riders work their way from Motocross into the stadiums of Supercross competitions.
Freestyle Motocross riders love the thrill and start perfecting their craft and pushing the sport of Motorcycle racing with jumps and stunts meant to impress judges and win competitions.
Enduro riders move away from the competition and more towards pushing themselves into extended cross-country, off-road courses. Often they are filled with many different obstacles and challenges that make for a great day outdoors.
Whether dirt riders push themselves or competing against others, we then move on to our dual sport riders.
Dual Sport riding style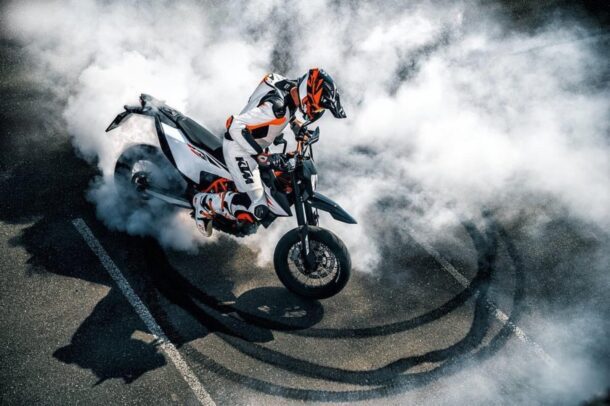 For those who love the open road and the trails, we have a style known as a dual-sport that allows bikes to ride on the road and off-road. There are two main categories;
Supermoto is the competition of dirt bikes that are fitted with road wheels and vice versa. There are three kinds of track that riders often compete on; hard-packed dirt of flat track, the irregular jumps and obstacles of motocross, and the paved tarmac of road racing.
Adventure is similar to touring but done mainly off-road. Bikes are often built for comfort over long distances of trails and courses.
Dual sport riders range from modified trail bikes to hardcore adventure machines and everything in between.
About Peter Stevens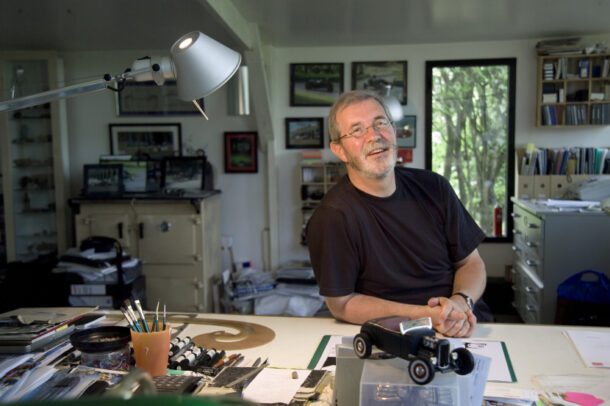 Peter Stevens Motorcycles are the largest retailer of motorcycles and accessories in Australia. With ten stores across Victoria and South Australia, we have the biggest range in-stock at the best prices!
Come in and check out motorcycle brands like Harley Davidson, Triumph, Honda, Yamaha, Suzuki, Kawasaki, KTM, Hyosung, Can-Am, Sea-Doo, MV Augusta, Piaggio, Gilera, and Vespa.
Backing up the biggest range of new and used motorcycles is our massive range of motorcycle accessories and spare parts – Fox, Alpinestars, Dainese, Shoei, RST, Dri Rider, Dunlop.
A family-owned business, Peter Stevens takes pride in making every purchase a great one.