From off-roading to biking, a classic scooter imparts itself to different applications. That said, it's only fair to say that all of them end up looking like a scooter, except for Racer50. This uniquely designed bike is technically still a scooter – even though it has a monstrously big 17-inch front wheel. I know you are in a shock, I was too! The company managed to bring the sporty look and feel to this Taotao 50cc Racer as it holds itself above all the swing-mount scooter drivetrain. The fully automatic transmission and a 49cc engine thrust the full-fronting sports bike-like upper lines at over 30 mph (50 km/h), while it's handled more like a proper heavy-duty sports bike. As the company TaoTao, is based in mainland China, people in the US are not familiar with the brand. So, I decided to take a thorough look at this mind-blowing ride and see what this "monster" has to offer.
Design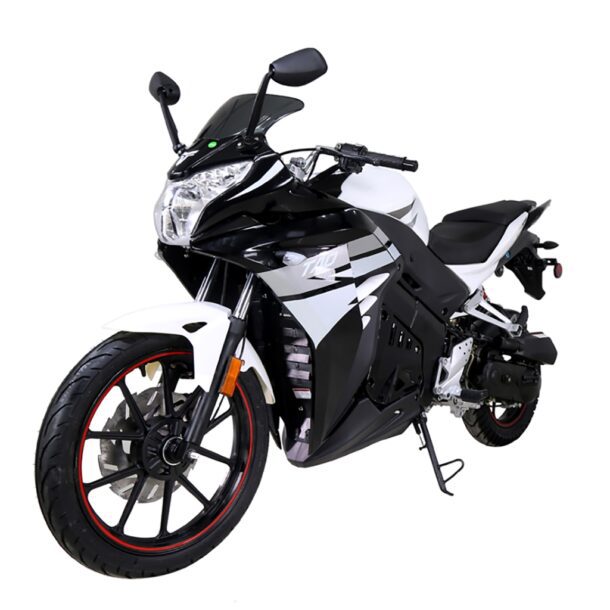 This is where the magic really happens – in terms of design, TaoTao brings what you couldn't get from your classic scooter. The 17-inch wheel is way ahead of all the competitor scooters in the market. Not only is that incomparable to many of the classic bikes, but actually designed to offer a sporty feel. Plus, this huge wheel contributes to incredible handling and grip on the road. The front fairing provides everything you may require: trigger-actuated headlights with the passing-lamp built-in feature and turn signals above the engine cowl section.
Clear and Direct Instrument Panel:
The speedometer, turn signals, and battery & fuel gauge are situated on a correctly placed panel to make your ride fun and efficient.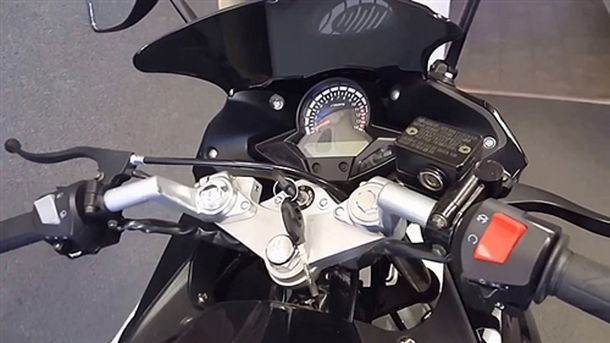 This is one of the best design features. TaoTao added a tall light function that emits brighter light than the headlight – you can signal riders behind you even if it's scary dark.
The headlight covers a large area since its bright enough to power your nighttime journey through the wide-open roads. Side mirrors are mounted at a perfect angle so you can stay ahead of all the vehicles. And get a fantastic view of your biker-jacket. But that is not all, brother. The real exhilarating feeling you get due to the vibration and sound of this TaoTao 50cc Racer is almost as bad as my Honda Sportster.
Durability and Performance:
Okay, you need to stay with me on this one! When I got the bike for review, I was not sure if it would good in terms of performance too – but I was wrong! Not only TaoTao was able to build a Sportster and dynamic design, but packed a complete package. Whether it is the design or performance, I can bet this scooter can beat all the other motorcycles in the market.
https://www.youtube.com/watch?v=o_beq2i-mGg
Dynamic Front Disc Brake:
I think the most important thing about any vehicle is the braking function. When I took my TaoTao 50cc Racer out for a ride, I was amazed. Let me tell you why! The front disc brake is powerful, really powerful. I kind of felt a forward push when I braked. The point is the front disc brake is efficient enough to put this bike on a halt at any speed. Although, you may have to keep maintaining your vehicle to get the best out of it – that's necessary.
I told you folks earlier that I performed a complete review of this bike. I found out that TaoTao used a technology known as Kinetic Dissipater, which offers a damped or smoothed out shock impulse. How? Well, I will try to explain it in short. The dissipater allows the kinetic energy to regulate through the shock absorbers, which creates a damping effect. Due to this technology, you wouldn't feel a shock you might have felt on your regular scooter.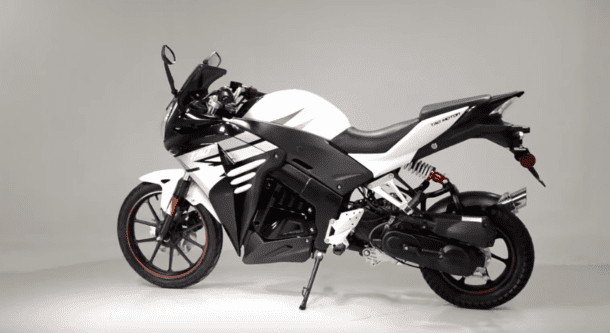 Air-Cooled Single-Cylinder 4-Stroke Engine:
I have mentioned above that this scooter has a powerful engine. But if you take a more in-depth look, you understand how it's so powerful. The fully automatic transmission delivers maximum power to the engine but also keeps it under a minimal temperature using a sophisticated and high-performance cooling system. You get to experience real power.
You must have noticed that exhaust pipe adds the finishing touch to your vehicle – all the sports bikes come with a great exhaust pipe. TaoTao 50cc Racer offers the same exhausting function – that's how it adds the sound and vibration to provide you the ultimate biking experience.
Now That We Are Throught the Design and Performance Window, Let's See if It's Worth a $1000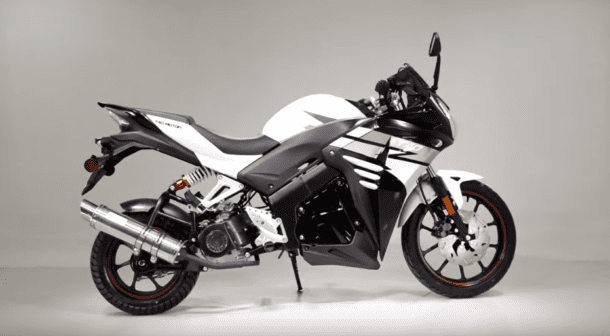 Needless to say that this TaoTao 50cc Racer stands bright under the sun. And that it comes in three different colors to best suit your style and preference. Sure, we have other 50cc scooters in the market, and we also have many other Sportster, but nothing quite as small yet powerful as our Racer50 here. I am sure you agree with me on this, right? Ask yourself, if you were to take a market survey, would you find something as good as this scooter at this price? Honestly, I couldn't.