It's pretty confusing to decide whether to go for a car or a motorcycle. After all, once you've made the final payment, you can hardly change your mind or determine to switch expect you're a collector, or you're quite loaded.
To make your decision clearer and less stressful, here will be given you some car and motorcycle advice, according to Saker Racing. From the pros and cons of owning a car or a motorbike, to the delicate factors you must consider, you're sure to learn a boatload from this post.
PROS OF OWNING A MOTORCYCLE / CONS OF A CAR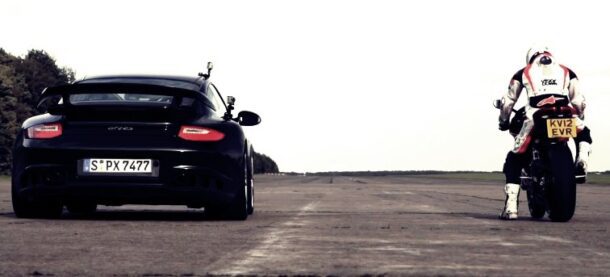 There's a handful of benefits associated with owning a motorcycle over a car. One of the profound ones is that motorbikes are cost-efficient. After all, you will save a considerable sum of money if you opt for a bike.
The inexpensive nature of owning motorcycles does not solely rest on the sale, buy it also cost less to maintain and service bikes too. In addition to that, motorbikes offer better gas mileage than most cars. So, you're also keeping extra cash every time you fill the gas of your bike. 
With that in mind, it is evident that motors are pretty much more fuel-efficient than most standard cars.  You will also be playing an important role, as you'll be reducing carbon output on the environment.
Another of owning a motorbike is that it requires little space. So, you get to benefit from this if you don't have space to park a car in their garage at work or home. With motors, you get to quickly grab a parking space when you go shopping or visit any public space. Parking is also a breeze! 
PROS OF OWNING A CAR / CONS OF A MOTORCYCLE
Although motorbikes are relatively cheaper than cars, they are a lot more expensive when it comes to terms of insurance and breakdown cover. After all, most people consider motorcycles as more dangerous than cars and, the probability of getting injured or hurting another person vehicle is higher with a bike. 
Also, in the case when there is a crash between a motorcycle and a car, the person riding the motorbike is 26 times more likely to be injured.
In addition to this, a noteworthy disadvantage of owning a motorbike instead of a car is that you would be denied much space to take a reasonable size of things with you on your daily commute. However, it is possible for you to reduce this disadvantage with items like backpacks, which allow you to put all of your essential items inside while you're on the go.  
Not to scare you, but there's one last thing you should have at the back of your mind. One advantage of owning a car is that you get to have a cover or shield from the elements and that cars also last longer than motorbikes. Thanks to this factor, a car can take you over more miles.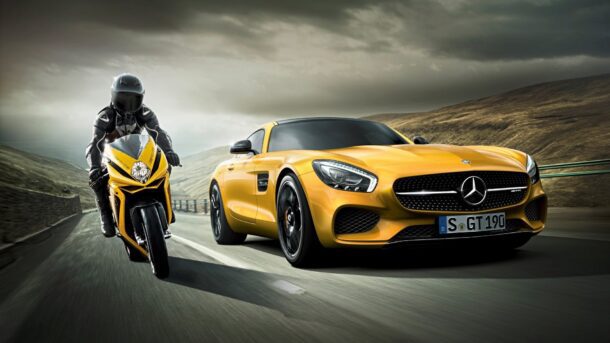 Factors to consider before making your decision
Cost 
The cost factor is undoubtedly one of the top picks for us. The first thing to note about cost is that a motorcycle is a lot more cost-efficient when compared to a car. It cuts across various brands and models of motorbikes However, it may be different if you want to buy a superbike or a Harley Davidson. Moreover, the cheapest car costs almost ten times more than the regular brand new motor. Also, issues surrounding a motorbikes fuel consumption and other costs like insurance, license course fees and maintenance are quite inexpensive when compared to that of a car.
Safety
Safety is a big sticking point for motorcycles. Most of them have close to zero safety features, while the car comes with two airbags at the very least. Significantly, a 2013 study shows that accidents accounted for 60% of all road traumas, and motorcyclists are an "extremely vulnerable road user group."
Carrying Capacity
Here is another important determining factor when you want to decide on which to purchase. As we all know, a useful feature of transportation is that individuals also want to transport their items on the go. Unfortunately, you can't take a considerable size bike with you when you drive one.  However, if you are a light packer, a motorcycle is cool for you. Driving a car also means being able to drive at least three other passengers around compared to just one pillion rider if you opt for a motorbike.
Comfort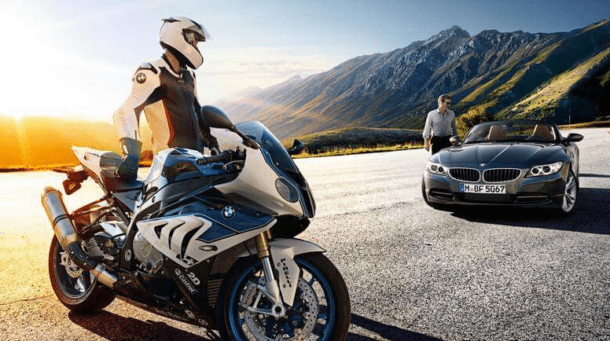 Everyone wants to be comfortable. Buy the power of being comfortable in your vehicle is in your hands. You should note that riding a motorcycle is not so unbearable over short stretches, but it can get tiring for long distance journey, especially if you're taking more than two to three hours. It will also get messy if 'you're driving a motorbike in the rain. So, we suggest that even if the road is very safe, traveling with most parts of your body drenched with water 'can't be comfortable.
Maneuverability
This factor is also significant in consideration. It would be best if you thought about being able to move your vehicle freely. Maneuverability largely depends on where and how you travel. What we're saying here is: If your commute is mostly toll-heavy but not over a long distance, and if parking spaces are small, a motorcycle may be of help. Surely, you won't have to worry about parking and extra tolls for your vehicle. 
In all, we'll say that the decision rests on your shoulders. It would be best if you went for either a car or a motorcycle, depending on the one that suits your needs.