Customizing a car can be very exciting and interesting, especially because after you finish working on your car, it will look gorgeous. However, even though you may think that it will cost a fortune, that doesn't have to be the case. You can easily customize it and stay on a budget. Keep reading because we have found a few ideas that can help you find the inspiration you need when it comes to the way your car looks.
Change the headlights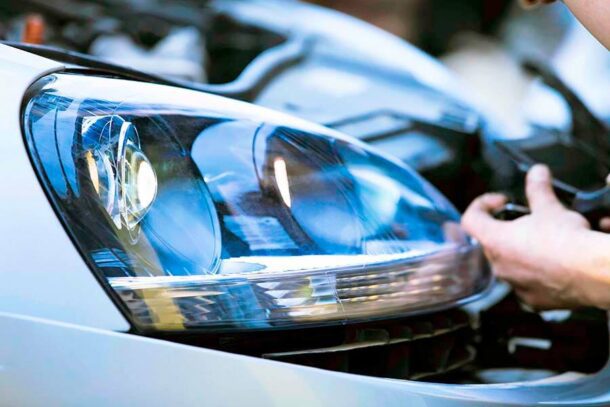 Even though headlights are probably the last on your mind, changing them will certainly alter the way your car looks. Even though halogen headlights can do the trick, if you truly want to upgrade your car, then you should think about installing LED (light-emitting diode) or HID (high-intensity discharge) headlights. Choose the one you like the most or ask your mechanic, so you can make a better decision depending on the model of your car.
Choose new plates
Having custom plates is really cool and it will help you attract attention wherever you go. Your car will look more expensive and attractive to the girls for sure. There is something powerful in setting your own rules. It is important to say that the replacement registration plates are completely legitimate and legal. The process is easy and you can find out more about it here number1plates.com. You can simply choose the replacement plates that you like and the rest will be pretty easy and simple.
Replace the seat covers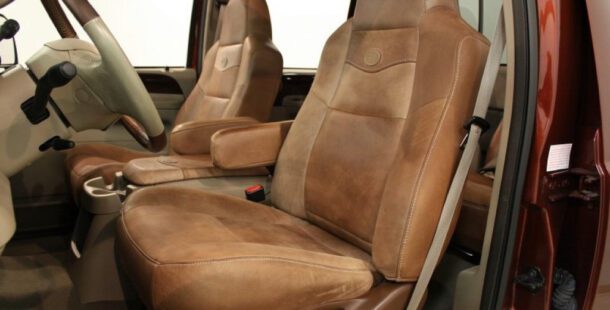 If you have been using your seat covers for a while, you are probably tired of looking at them. Since it is very important how the seats look like, by choosing the covers you haven't used before, your car will look completely different. Choose something bold and attractive if you want your car to stand out and look extraordinary. On the other hand, if you prefer a look that is elegant and subtle, then you can go with a black or nude color. It all depends on the goal you want to achieve. Think about the impression you want to leave. New seat covers will not only change the way your car looks, but they will also protect your seats from any possible damage.
Pick a new cover for the steering wheel
There is a pretty huge choice concerning the steering wheel covers on the market. It is very important that it is comfortable for you to hold it while driving, but it can also reflect your personal style and completely change the way your car looks on the inside. Pick the pattern that it won't be too distracting though. If the colors are too bright it may put a strain on your eyes. Safety is the most important. There are numerous colors, designs, and textures to choose from, even the furry steering wheel covers if that is something that you would like to see in your car.
Buy new floor mats
You are perhaps so used to the floor mats that you have that you didn't even think about replacing them. However, their purpose is not only a protective one, but it also has a decorative role. If you have never used floor mats that are bright and with an edgy design that will attract the looks and reaction from everyone who sees them, then think about choosing them for a change. It will be a huge change for sure. They will also protect your car from getting dirty during rainy days.
Customize the exterior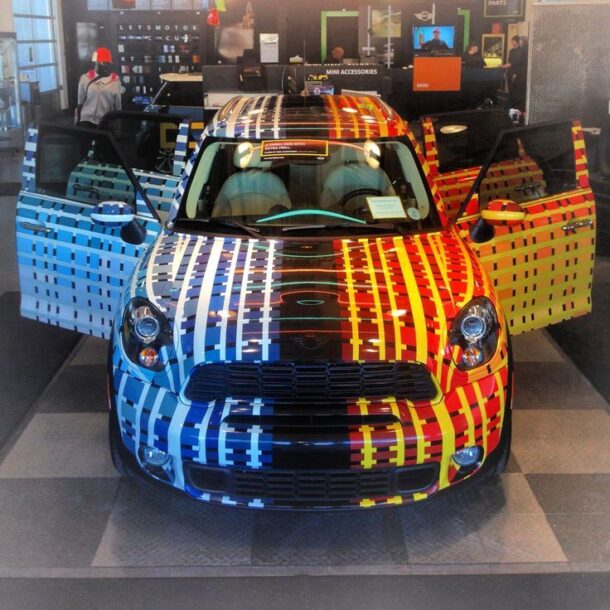 When we think about the exterior and the customization, the first thing that comes to our minds is the price. It is true, working on the exterior can be expensive. However, you can choose a car wrap instead of the classic customization that can cost a fortune. This way you will be able to change the way your car looks with minimal investment. It will cover all the minor damages and you will need less time to do it. Car wraps are not only reserved for ads, but you can also use it to simply enjoy the new look of your car.
Add new rims
If you've ever seen movies such as "Fast and Furious", you have noticed that the rims on each car look completely different. It is because it is one of the easiest ways to add a "mean" element to your car and simply attract attention everywhere you go. There are numerous rims on the market and you can easily choose the one that you would like to see on your car. Once you replace the old ones, you will see just how big of an impact the rims can have on the overall look that your car has. It is a simple way to change the overall appeal in a very short time.
Think about the accessories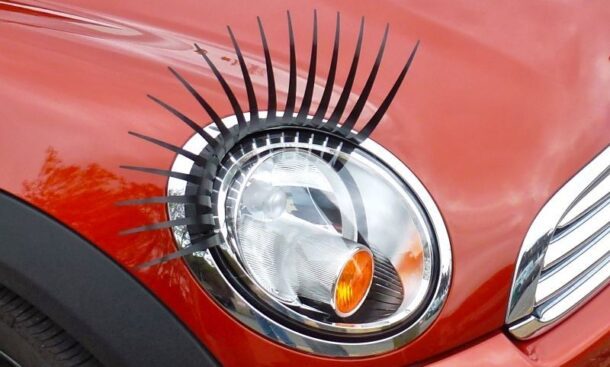 Accessories such as GPS tracker or Bluetooth speakerphone are necessary for every driver who spends a lot of time in the car and explores the new terrains. If you frequently engage in racing, then you may think about a camera that will capture all the exciting moments that you simply don't want to miss. Customize your car to the greatest extent, so you can enjoy it fully and impress your friends with the way it looks.
These were some of the ways to change the overall appeal of your car, but don't spend too much money along the way. Think about the goal you would like to achieve and create a plan. Put everything on paper and calculate everything in advance so you fit in everything nicely. You don't have to spend a fortune to change the way your car looks, only a few ideas, thorough research, and your work will be pretty much done. There are numerous online stores that sell custom car items, so make sure you ask about that too. Customize your car the way you want to and enjoy the ride!
The #1 way you'll save money customizing your car is by learning how to do everything right at home in the garage. HackMyGarage has tons of great material that can help you from DIY guides to tool buying guides. Make sure to drop by and see what they have to offer.