Since 1910, Audi has been constantly introducing exciting, top-of-the-line automobiles that are ahead of their times. Their variety of vehicles that range from luxury sedans to sports and SUVs never fail to amaze car enthusiasts.
The German brand's first vehicle, the Audi Type A, was also launched also in 1910. Since then, Audi has manufactured dozens of models that have definitive places in the annals of automotive history.
With the variety of fascinating old models to pick from, Audi vehicles are popular choices for car restoration projects.
But with numerous Audi models to choose from, which vintage cars are the best candidates for a restoration project? In collaboration with automotive specialists from an Audi workshop in Dubai – dtservicecentre.com, we share below the top eight vehicles worth investing in:
1. Auto Union Type D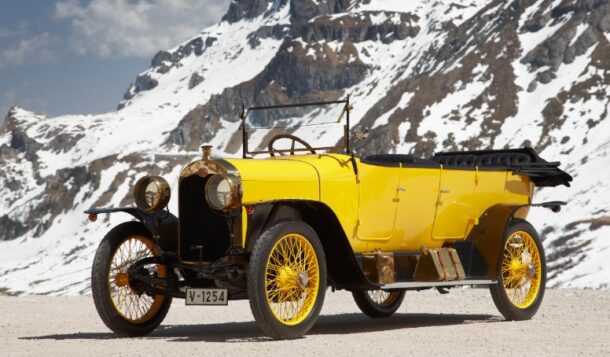 Introduced in 1938, this classic model was equipped with a V12 engine that produced nearly 550 hp. It also had a suspension system, which means it produced smoother rides than the other vehicles during that time.
The Auto Union Type D is also historically significant: it was a vehicle ordered by Adolf Hitler.
Aside from this fact, its remarkable feat of engineering makes it an important part of automotive history. This model was said to be a precursor to the modern Le Mans prototypes that would evolve years later.
It is a rare vehicle that commands high prices, as well. In an auction that took place in 2009, bids for the Auto Union Type D went past USD 6 million.
2. DKW Monza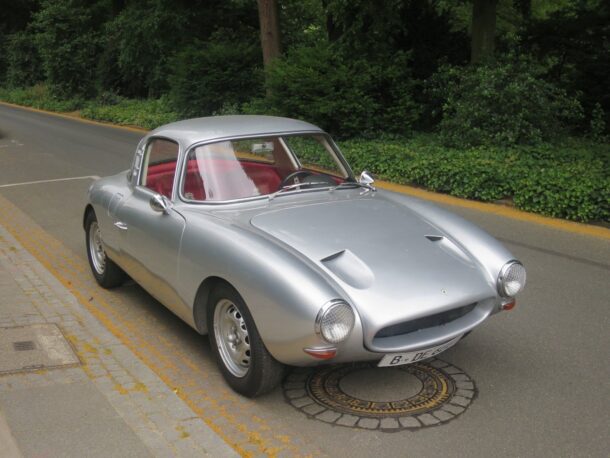 In 1956, Audi produced a vehicle that set five world records at the Monza racecourse in Italy. This model is known as the DKW Monza.
The small volume sports car boasts of a polyester body that was reinforced with glass fiber. As a result, it was super lightweight thus giving it exceptional aerodynamics and making it perfect for racing. It had a top speed of 140 km/hr.
The DKW Monza became a popular sports car in the USA. As a result, Audi exported a large number of vehicles to this country back then.
This Audi model is quite rare; it is difficult to find one in good condition. If you manage to find one for a restoration project, consider yourself lucky.
3. Audi Quattro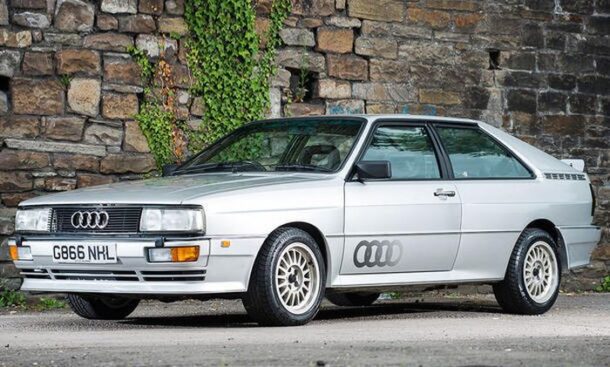 This model was first manufactured in 1980 and discontinued in 1991.
The Quattro was the perfect embodiment of 1980s automobiles: sporty, all-wheel drive, with turbocharged engines and innovative technology. It was a highly popular and dependable race car, as well, having won the World Rally eight times.
Because of this, it is one of the most successful race cars in automotive history.
The Quattro is one of the most affordable Audi models you can consider restoring and adding to your collection of automobiles.
4. RS2 Avant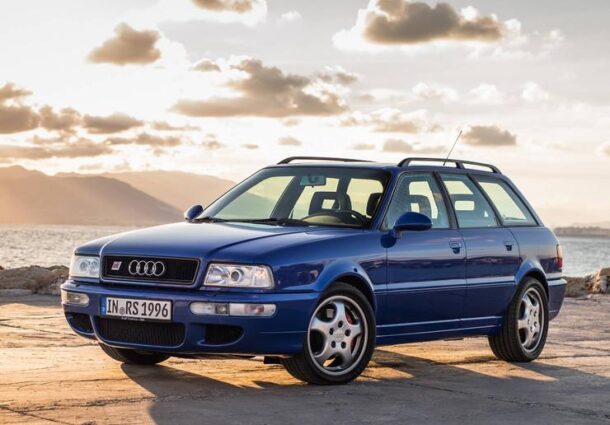 A station wagon may not be a car that you may think of restoring. However, you might change your mind when you see an Audi RS2 Avant.
Also known as the Audi 80 RS2, this model was produced between 1994 and 1995. The car stands out with its low stance and deep-dished rims.
The vehicle was equipped with a five-cylinder engine that produced 315 hp and acceleration ranging from 0 to 100 km/hr in 4.8 seconds, with a maximum speed of 262 km/hr.
If you're looking for a powerful family car which is not easy to find, consider getting an RS2 for your next restoration project.
5. Ur TT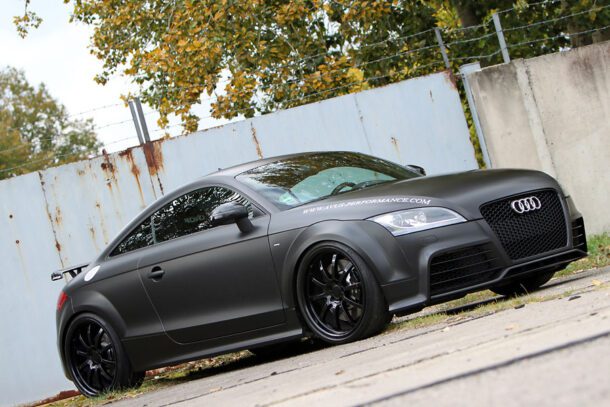 The Audi Ur TT, which was first manufactured in 1998 and still currently in production, was named after a popular British motorcycle racing tradition called the Isle Of Man TT or tourist trophy.
The Audi Ur TT was the first model to establish the brand's exciting and sharp design identity in the automotive world. Engine power range from 150 to 250 hp in FWD or AWD configurations based on trim levels
The vehicle is constantly improved every time Audi releases a new generation. Aside from adding new tech features, the company continuously works on installing various top-of-the-line safety components.
6. R8 Le Mans Prototype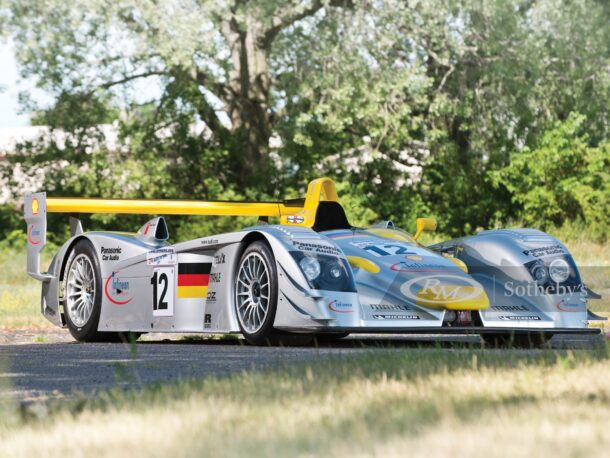 Since its inception in 2000, the R8 Le Mans Prototype or R8 LMP has been one of the best race cars of Audi.
The vehicle's carbon fiber and aluminum chassis, outstanding suspension, and V8 twin-turbocharged engine combine to make it a powerful race car.
To date, the R8 Le Mans Prototype has won 63 out of 78 races. It has also emerged a victor five out of seven times it was entered in the 24 Hours of Le Mans races.
Additionally, the car has landed its drivers on the top podium of the American Le Mans Series from 2000 to 2005.
The highest speed recorded in competition for this Audi car was 338 km/hr. This vehicle was also the inspiration of the now popular R8 road car, which was first released in 2006.
The R8 Le Mans Prototype is also one of the most expensive Audi cars for collection. One vehicle sold for over USD 1 million during an auction held in 2012.
7. C5 RS6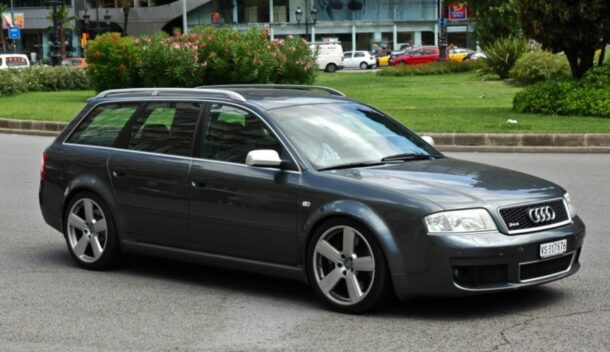 2002 saw the release of the C5 RS6, one of the most prolific models of Audi. Back then, it was sold as both a saloon and Avant.
The 2002 C5 RS6 featured a twin-turbo 4.2 liter V8 engine that produces 444 bhp. Due to this power, it holds the distinction of winning the North American SPEED World Challenge GT Series three years in a row.
As a road car, it boasts power and style. Each generation also features the latest in Audi's innovative auto technology.
The C5 RS6 is one of the best models to restore and add to your collection.
8. R8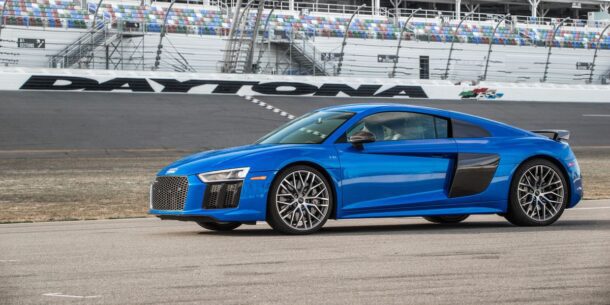 In 2006, the R8, which was the road version of the R8 Le Mans Prototype, was first released.
The R8's initial models include the R8 4.2 FSI coupé, which has a V8 engine, and the R8 5.2 FSI coupé, which has a V10 engine. In 2008, Audi launched a convertible version called the Spyder.
Aside from ranking high in terms of aesthetics, owners and drivers swear this car handles like a dream, has an impressive engine sound, and is the ultimate daily-driver supercar. Each generation of R8 perfectly blends performance and functionality.
If you want to restore an R8, you will surely find a model that meets your budget range.
Audi has plenty of excellent models to choose from for your next restoration project. Start looking for your next vehicle to restore and work with experts so that you will be satisfied with the results.