Over the years compact SUV segment became so crowded that car makers resorted to trickery. They begin to roll out models smaller than existing ones, but still large enough not to slot under subcompact class. Sure, this lower shelf of the compact segment is not so overfilled as upper one (yet!), but that doesn't mean that things are easy out there. As far as luxury labels go, BMW was the first one there in 2009 with X1, while Audi was quick to follow in 2011 with Q3, but also were Brits in the same year with Evoque. After that came the Merc which also later brought Infiniti. So, we have a decent bunch of small crossovers, and in order to keep things floating for itself, Audi is preparing brand new 2019 Audi Q3.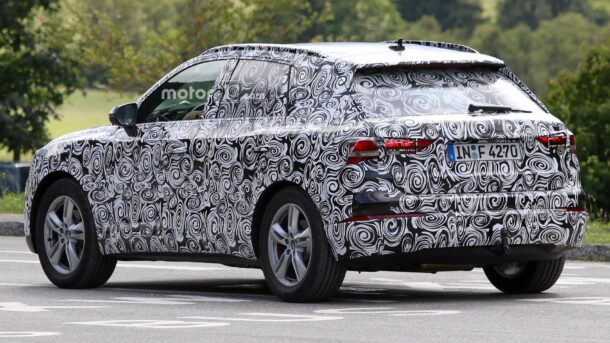 COPYRIGHT CLAIM?
As this is Audi all the discussion about future design comes easy. We all saw new A8 and its wider and more rectangular grille, and even if we didn't have spy shots now to stare at, we would already know what comes next for this small SUV on that field. The larger grille also made side intakes smaller, while headlights appear as similar as those from BMW X1. Does Audi panics and plans to copy Beemer we are not sure, as this could be camo trickery, but also note that new X1 heavily boosted sales figures surpassed Audi's CUV last year in both Europe and US. Anyway, as we continue to gaze at test mule, we see that mirrors placed themselves on doors this time, and it seems that roof is a bit more rakish. Finally, tail lights don't broaden upwards rather downwards now.
CHANCE FOR CABIN ISSUES
It seems that luxury marques need time to perfect cabins with these small crossovers. GLA is simply cramped, and so was the X1 before new generation mitigated that. Still, Q3 has more problems than being just small. Seating position is awkwardly high and weird after all, while dash shape appears as an afterthought. This is probably first and last Audi with messed up ergonomics (just check that HVAC positioning) as the upcoming model will probably mitigate that. Fortunately materials and build quality are on Audi's level and that should be kept, and that is where current GLA falls short of usual Benz expectations. Sadly, no spy shots of the interior yet, but as we said hopefully Ingolstadt plans to deal with these shortcomings.
ANNIHILATED BY RIVALS
Nothing is official yet, but US model could follow through with 2.0-liter turbocharged L4 that in this moment pumps out 200 hp and 207 lb-ft of torque. With 6-speed automatic sending power to the front or all wheels, Q3 reaches 60 mph in 7.8 seconds which significantly falls behind all rivals. And with 23 mpg combined of fuel efficiency, it has one more area where it comes last between adversaries. Furthermore, current driving pleasure is spoiled with a jittery ride, too much of body roll, and actually the largest amount of noise penetrating cabin for the class. So, there is plenty of stuff Audi could dedicate itself to with upcoming replacement. As shiny part of the future, there is a possibility of the introduction of plug-in version, while RS Q3 will hit 400 hp border (as RS3 did) with same 2.5-liter turbocharged L5 and it might even come to the US this time.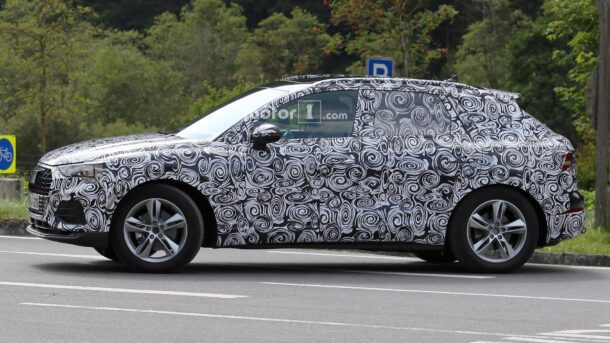 Audi Q3 2019 Release Date
Yes, but only if Germans decide to treat this 2019 Audi Q3 properly. There is plenty of room for improvement, maybe even too much. BMW maybe denied X1 of unique RWD setup, but it brought improvements on so many other fronts and Merc will probably try to rival that with new GLA. Evoque is just deadly posh and that would be enough for it, while Infiniti QX30 has the lowest starting price. New Q3 needs to find its sweet spot there, when it arrives late next year, probably with the same base price of around $32k.
Written by Djordje (George) Mijatov ([email protected])