Chrysler was a big name in the automotive industry. Brand is close to one hundred years old, it was first to mass produce four-wheel hydraulic brakes, first to offer all-transistor car radio in 1995, first implementing production electronic fuel injection two years later, and its corporation encompassed vast number of labels over the years (Valiant, DeSoto, Imperial, Eagle, Plymouth, Dodge, Ram, and Jeep).  But, what about the Chrysler of today? Bought by Fiat and currently offering an amazing number of two models is the answer, while we are not even going to into present sales figures.
One of those two models is six years old full-size sedan (300 model) with no replacement in sight and occupying segment devastated by crossovers, while other is a minivan (Pacifica), a very good one, but still a minivan. As for that segment, it is also devoured by a swarm of monocoque underpinned SUVs.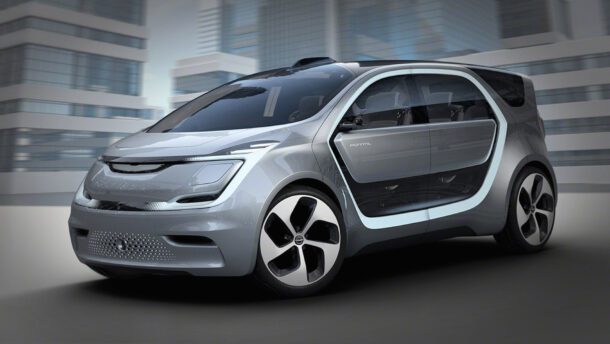 IS THIS THE WHITE TOWEL OR?
Apparently no, as Chrysler is determined to continue its existence. So, what does it plans for the future? According to happenings during Consumer Electronics Show in Las Vegas early this year, American brand in question plans to offer!!! Another minivan… According to FCA things are not that simple as by their view it represents next chapter in automotive means of transportation. To us, it is minivan or MPV or people carrier or whatever your side of the globe labels it. Anyway, Portal, as that's its name, is indeed highly futuristic but that comes as natural giving that it is a concept. But, let's try to give it a chance.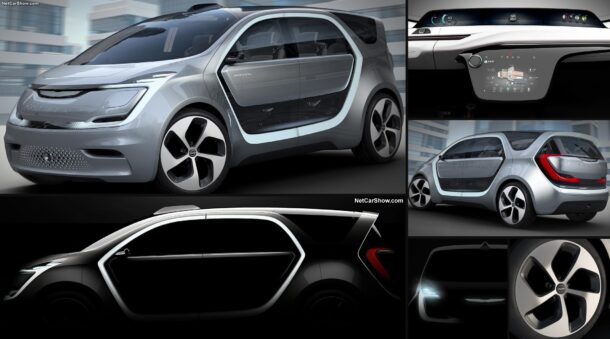 AND PORTAL BRINGS TO US?
Lots of glass surfaces (Citroen C4 Picasso style) spread around funky shaped body adorned with sliding doors, which also glows with many colors in the dark from all sides. That said, it does look very cool. Interior features center console in form of a screen, while instrument cluster seats atop of it and centered, again as that Citroen. Something partially resembling steering wheel sits in the dash but it can emerge if you decide that you don't trust enough it's Level 3 of autonomy. There is also more of tech gizmos in form of gesture control for available screens and face recognition used by car upon your entering with the purpose of identification. The cabin has three seating rows for six people in total, while their versatility could make current Stow 'n Go system blush. As every other concept in the world recently, Portal is powered by electric motors, driving range is 250 miles thanks to 100 kWh battery pack capacity.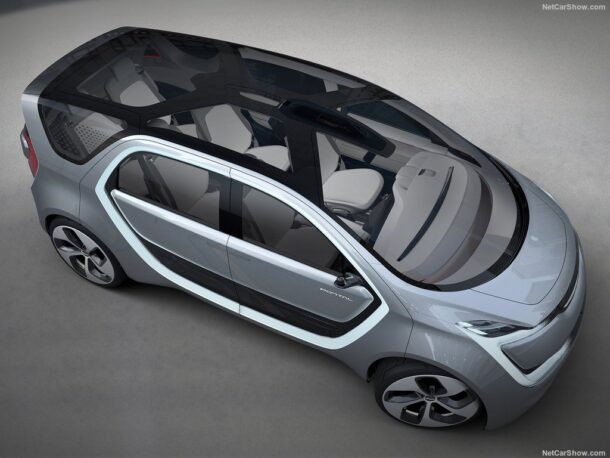 SHOULD CHRYSLER FOCUS ON SOMETHING ELSE?
Good question. Rumor says that some crossovers are in brand's future plans, but so far Marchionne only confirmed Portal, somewhere after 2018, hence our story about 2019 Chrysler Portal. But, let's try to cut some slack for it. After all, Chrysler is still the "God Father" of the minivan class, despite famous Town & Country traded moniker for Pacifica lately. Plus heavily dated Dodge Grand Caravan which is same as old Town & Country model, had its days numbered some time ago, and it will have to perish sooner or later. Dodge's decent sales figures are only motivated by absolute bargain pricing, so fresh and smaller than Pacifica, 2019 Chrysler Portal could theoretically slot there keeping Grand Caravan's price tags ($26k-$33k). In times full of hurdles we all tend to stick to things we know best, for Chrysler that would be the minivan, making this Portal deal completely conceivable.
Thinking about buying a Chrysler in a different location but unsure how to get it to you? You can always use a service like crosscountrycarshipping.com for shipping cars across country and take the guess work out of it.