What is the most favorite car in the world? The tough question might seem at first, but believe us that the answer is easy to be found. Toyota Corolla has been sold over 44 million units till today, while also bearing "best selling car in the world" title, thus making it most yearned for around the globe. Ok, we cross the line with last one, as compact transportation device is rather bought of necessity than desire, but nevertheless, this Toyota's achievement is a big one. The current eleventh generation has been with us since 2013, and despite it dwells at the top of the most wanted compact chart in America (along with Civic), brand new 2019 Toyota Corolla is approaching.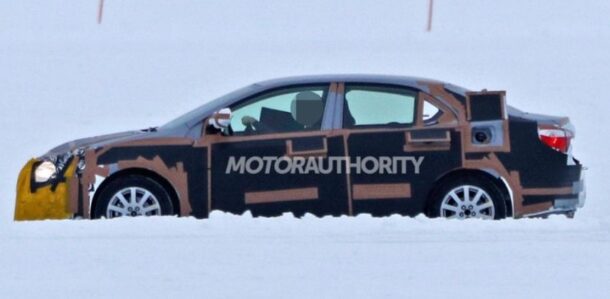 NOTHING ON STYLING
While spy shots of test mules are available, they caught future Corolla in early testing, cluttered from all sides with some very ugly choice of materials. Plus front and back lights are decoy units, so absolutely nothing is visible about the upcoming replacement. Still, by recognizing brand's latest moves across the board, let's resort to guessing. In 2016 current model lost its blunt facial expression when refresh brought finally some visual excitement, but it hasn't dealt much with rest of the car. Judging by CH-R's and new Camry's appearance, we could almost bet that similar styling verve is this time destined to infect whole deal.
REALLY NOTHING ON CABIN
Yes, we subtitled the previous paragraph as we have nothing on styling, but went dwelling about it, but now we really have nothing on new cabin. So, let's focus on current one and see where the progress could be made. Present interior is very spacious for the segment, in fact, it is mind-blowingly huge. At the back, you have 41.4 inches of legroom which is not just more than numeral provided by Camry, but even Avalon. As a matter of fact, that is more than Lexus LS has to offer! Rest is not so bright stuff… The cabin feels cheap due to the ungainly materials being used and build quality is far from being special. Infotainment lacks Apple CarPlay or Android Auto, but that's hard to change with the new generation as Japanese are still stubborn on that front. So, it would be desirable for 2019 Toyota Corolla to bring some inner refinement and we wouldn't mind if an extra dose of imagination is used in the future design of it.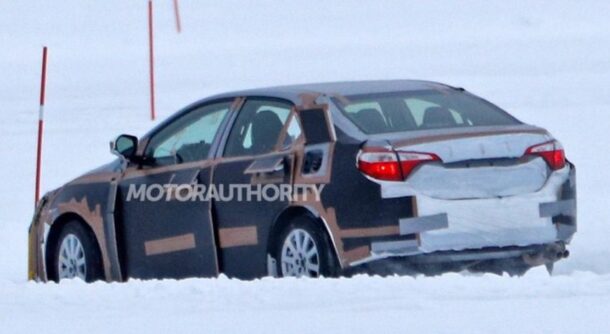 PLENTY OF UNDERNEATH
Yes, we have plenty to tell about the stuff hidden under the skin. Most importantly new TNGA platform is mandatory, meaning that for the first time Corolla might actually produce a smile on driver's face or at least a twinkle in his eyes. Also, we expect change on powertrain front. Current combo of 1.8-liter naturally aspirated L4 rated at 132 hp and paired with CVT automatic is simply disastrous, taking whole 9.5 seconds to 60 mph, which is way behind all rivals. It is also far from frugal with 31 mpg combined of fuel efficiency. The new generation should bring new engines, one presumably borrowed from BMW (hurray!) and expectedly turbocharged, which could deal properly with current appalling figures. Also, there is a serious possibility of a hybrid model, while whether CVT stays or getting replaced with conventional automatic is yet to be seen.
2019 Toyota Corolla Price and Release Date
Expect same pricing strategy (bargain-oriented) ranging from $18k-$23k, and a slew of safety gizmos to remain as standard when new Corolla debut somewhere closer to the end of the next year.
Written by Djordje (George) Mijatov ([email protected])