Can you blend a large SUV and sports car together? Yes and no. No, cause you can't have the agility and lateral g of low riding two-door hidden within cumbersome frame. Yes, because you could have the same power and even some fun with it, despite clumsy manners. That seems plenty enough to attract buyers, so beefed up versions of mid-size SUVs are definitely not that rare. From mainstream Durango and Grand Cherokee (SRT branded) to luxury stuff from Beemer, Merc, Porsche, and Land Rover. And then, there is that Jeep again appearing also in mind blowing, purely bestial, Trackhawk outfit.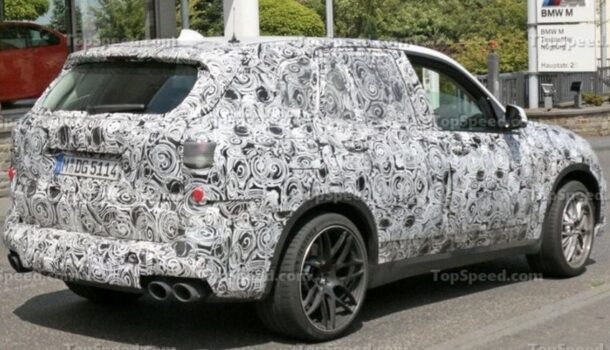 MATTER OF PRIDE
A new generation of BMW's X5 is under development, as we all know, but it appears that Germans are not willing to waste any time with it. Current M version of mentioned mid-sizer was released just two years ago and already we are here to discuss spy shots of future one. Despite current twin-turbocharged 4.4-liter V8 boost 575 hp and 553 lb-ft of torque and take just 3.8 seconds to 60 mph and despite we are talking about highest BMW's figures found in AWD model since ever, it's just not enough. It never is. AMG GLE63 S and Cayenne Turbo S take the exact same amount of seconds to reach 60 mph and only Sports SVR falls behind. And sure, Merc delivers two more horsepower! Joke? Not exactly, it is more matter of honor. But true Beemer's (and rest's) eyesore is non-luxury, substantially cheaper, 707 hp Trackhawk. Oh, yes, Jeep takes 3.5 seconds to 60 mph!
LESS BRUTISH APPROACH
Something has to be done with that pesky Jeep, currently endangering German premium reputation. Still, don't expect the simple and brutal approach from BMW. 2019 BMW X5 M is not going to top 707 hp, be sure of that. Its ways are more sophisticated and more complex, yet equally effective. Upcoming X5 M is going to sit on new CLAR platform, currently under latest 7 and 5 Series, which leans on aluminum, magnesium and even carbon fiber in trimming weight and improving stiffness. Just weight loss could shave some tenth from acceleration time and bring Beeemer closer to American "red menace". But, there will be more.
ALWAYS SQUEEZING
As it seems that any mill can be squeezed to eternity these days (take AMG 45 for example), surely there is more juice hidden within current twin-turbo V8. We would expect annihilation of 600 hp boundary but by how much? It is left to be seen. ZF's 8-speed box will continue to transform that power for appropriate wheel usage and AWD will stay mandatory. We do hope that current xDrive's ability to transfer all torque to the back, besides torque vectoring, remains. Why? Because at this moment this behemoth can actually drift! It is not much else we could ask for. Wait, there is! Steering wheel capable of conversing with you and gutsier V8 sound would be really nice. Let's hope Germans read this.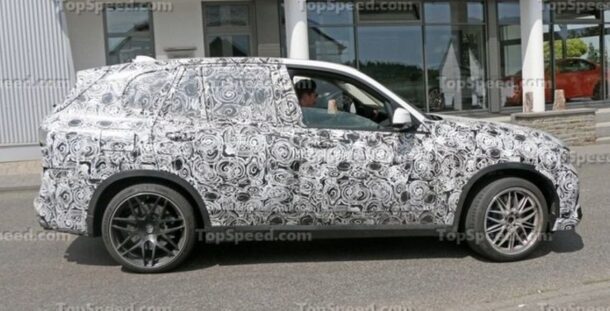 FOLLOWING APPROVEN RECIPE
Spy shots tell us that 2019 BMW X5 M keeps the visual recipe of old. Lower height, gaping intakes, thin spoked alloys, quad exhaust tips… What is different? Evidently larger and more imposing grille, headlights not impeding with the hood flow, and possibly rounder overall shape losing some dynamic line slashes.
2019 BMW X5 M Price and Release Date
For more, be patient till the end of 2018 or start of 2019, when new X5 M could debut. Price? Just a trifle. Today- $101.7k, tomorrow- maybe some grand more.