Toyota has been great visionary in the 90's. Those were the times when it introduced first compact crossover in the world and see how that later evolved through time. Today, compact SUV segment is simply packed, premium or not, and first of them all, stands firmly on the ground which created. In last couple of years only thing outselling it, is Honda's CR-V, while other dozens of rivals stacks behind. The current generation was revealed at the very end of 2012 and we can slowly begin our talk about the replacement. So, what could possibly 2019 Toyota RAV4 bring to the game?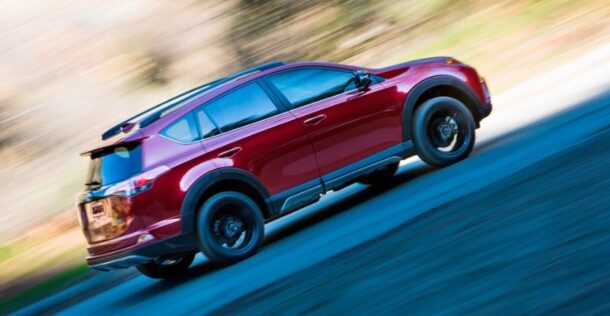 2019 TOYOTA RAV4 REDESIGN
Actually, we are not talking about redesign here, rather about the completely new model. When current model was refreshed in 2015 it received a significant boost of trendiness. The fascia was remodeled, with much funkier headlights and significantly more stylish bumper. Now, giving the fact how newest brand's models turn out to be, CH-R or Camry for example, it's clear that Toyota is going bold lately with visual aspects of its products. That will surely afflict new RAV4, and its much higher level of expressiveness will probably make current thing obsolete instantly when it arrives.
2019 RAV4 SPY SHOTS
Unfortunately there no any spy photos depicting test mules of the future generation of RAV4. That is why we are resorting to guessing, but also implementing some reason into the deal. Anyway, we are still some time away from it, as it is even questionable whether replacement could emerge next year or possibly after that. Still, when that kind of the photos does appear we will have a greater insight into the visual aspects and be sure that we will be here again to dwell about it.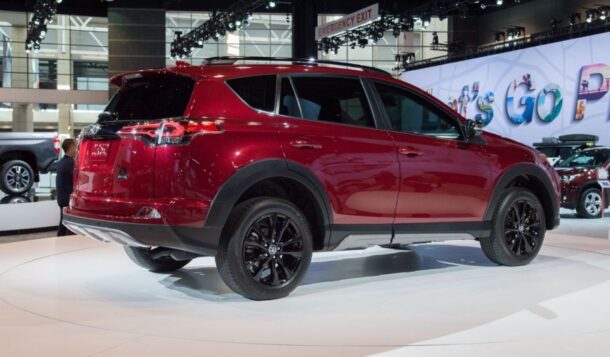 RESISTING TRENDS
Toyota currently resists many trends. Godfather of hybrids doesn't offer a plug in ones, apart from Prius Prime, absolutely renounce pure EVs, it keeps naturally aspirated V6 in Camry's lineup, and it surely resists turbocharging. That is why we think that current non-turbo 2.5-liter L4 surely have a chance of survival, although it should come with a certain power boost from current 176 hp. The same mill makes 203 hp in newest Camry, so that would be a figure to bet on. Also, expect the present 6-speed automatic to gain two extra speeds.
2019 TOYOTA RAV4 HYBRID
As we mentioned Toyota isn't especially generous with an offer of plug-in hybrids and not generous at all with EVs, but regular hybrids are offered in a bulk. That includes RAV4 hybrid which will surely see next iteration when successor arrives. At this moment hybrid use same 2.5-liter L4 but in its case, it delivers 150 hp, while being tuned to Atkinson cycle and joined by two electric motors. Total power output is 194 hp and the new generation could raise that. Despite hp figures are stronger compared to the regular model, extra weight brings almost identical 0-60 figures and we don't see any significant change with that in future. And yes, present 32 mpg combined could also get only better than that.
POSSIBLE GAME CHANGER
So, current RAV4 is decently handsome, very spacious, fairly powerful, pleasantly quiet and full of safety gizmos for no charge at all. It's no wonder where those sales figures come from. Yet, there is plenty of room for a successor to act as a game changer, possibly for same $25k starting price tag. The present model is completely uninspiring to drive. Numb and muted steering, softly tuned suspension, easily provoked understeer and undetermined brakes all contribute to the mentioned statement. Still, 2019 Toyota RAV4 is about to utilize new TNGA platform which did little dynamic wonders for Camry, Prius, and CH-R. And that could erase its biggest flaw. We also wouldn't mind if some upgrade of interior materials occurs along… Nor if TRD emerge… Ok, Pro would be an overstatement, but Sport, maybe…