A guy once said- "There is no truck but full-size one". Well, a bunch of guys said that (usually after a couple of drinks) and they keep saying it, as their minds evidently deviated from surrounding reality. There is all bunch of different trucks existing theoretically, from as small as compact ones (and there are even smaller ones!), to the Utes created from slashing of regular cars. They all existed at some point in America's history and they all exist right now in other parts of the globe.
Despite the range of mid-size trucks got increasingly slim in 2012 when home players retreated, it actually survived with constant Japanese offer with Tacoma, Frontier, and relatively Ridgeline which experienced brief hiatus. Further more, GM was quickly back to the game in 2014, acting smart as interest in "smaller than biggest trucks" was reignited once again. That should bring some old players back to the game and it will.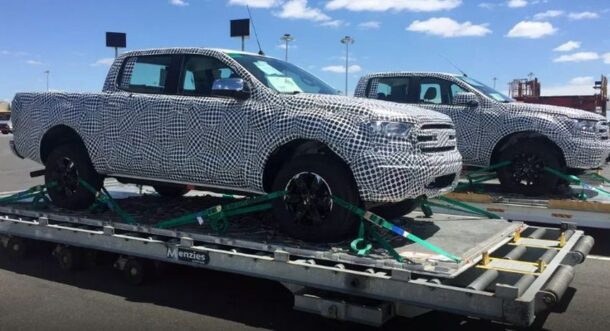 YOU PROBABLY REMEMBER…
2011 was not so far away, so you're probably able to recall Ford's Ranger to your mind. Introduced in 80's, before it was euthanized during the mentioned year due to the harshly dropping sales, it managed to break 300k annual sales marker multiple times through 90's, ruling the charts for more than a decade in its segment. Let's not also forget the Dodge or Ram which haven't missed the fun also, as Dakota survived up to the same point as Ranger. Still, we should note that Dakota was actually mid-size by the book as GM's offer of Colorado and Canyon, while mentioned Ford was leaning more to the compact side of the spectrum. It's small-ish American story might end there, but new mid-size generation followed through elsewhere and now…
COMING BACK HOME
Yes, 2019 Ford Ranger is coming back in a mid-sized outfit to its home turf and only one year is separating us from that moment. It will use the existing body on frame platform, while we do expect different visual expression for the home market. Probably a bit more rugged and masculine keeping in mind GM's approach and generally "American way" with trucks. Nobody knows it yet, but since Toyota generously offers beefed up Tacoma TRD Pro, Chevy followed with Colorado ZR2, maybe even a slightly domesticated Raptor has a future within this smaller body.
In fact set of available spy shots depicting swollen fenders and sliced bumper additionally, encourages that thought. Powertrains would expectedly create a mix of naturally aspirated and turbocharged mills, ranging from 2.5-liter L4 to recently revealed 3.3-liter V6, confronted with more powerful and more fuel efficient turbocharged Ecoboost units such as 2.3-liter and 2.7-liter. Also count on diesel, either 3.2-liter turbo L5 in use with current non-American Ranger or turbocharged 3.0-liter V-6 coming to F150 soon. Power is going to be sent to rear wheels, possibly through 10-speed automatic, while 4WD will exist as an option.
2019 FORD RANGER PRICE AND RELEASE DATE
As we said 2019 Ford Ranger is destined to debut next year and predicting the price is a no-brainer. Domestic rivals and Japanese Frontier are in two grand range around $20k, although Tacoma jumps out with $25k and Ridgeline goes even further with $30k for a start, though we have to acknowledge that we have "chopped out" Pilot there. Expect Ranger to follow more common approach with starting price, although we predict that top one surpasses $42k-$44k span of its rivals (apart from cheap Frontier), giving a credit to Ford's inclination to coat its trucks in lavish veneers.