Mid-size SUV segment was brought to the verge of extinction in not so distant past due to the exploding demand for benefits brought by unibody structural design. Yet, something suddenly happened and few remaining contesters, which remained loyal to rough underpinnings, experienced sales renaissance. Annual sales figures of Lexus's GX, 4Runner and especially Wrangler, has been on the constant and significant rise for several years, as more and more buyers evidently start to pay attention to off road prowess, previously pushed to the bare margins of SUV/CUV world. This inevitably draws more players to the game, so Defender is set for comeback along with FJ Cruiser. Apparently, Ford has something to say on the same subject too.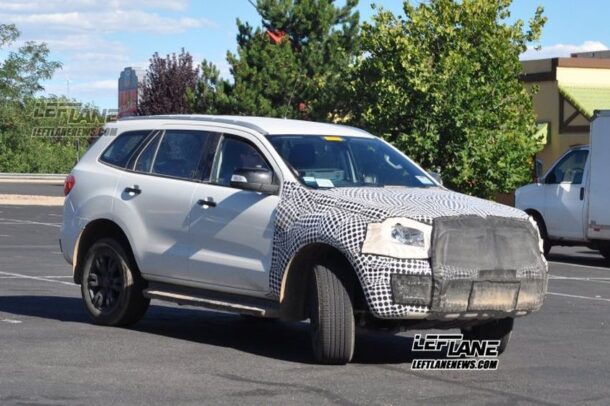 LET'S TRY SOMETHING DIFFERENT
In this moment "blue oval" has very rich (maybe even saturated) mid-size SUV offer. We have large and rugged looking Explorer with the third row, then we have fancier looking, a bit smaller Edge without that last row, and finally comes Flex as a blend of SUV and minivan, making sure that no family buyer escapes to a different segment. One thing is common for all of them, which would be fact that they all slot under crossover term. They all have monocoque chassis, independent rear suspension and lack of real 4WD system. So Ford, can we try something different? Apparently yes! Famous, and a bit infamous thanks to O.J., Bronco is set for a revival, bringing ladder frame, solid rear axle and 4WD system with low range gearbox. Another Ford's mid-sizer? Yes. But definitely a different one.
2020 FORD BRONCO RELEASE DATE
The first thing that would pop up to your mind is when? The first time when we were confronted with certain fact that Bronco is actually coming, is in the times when Ford was trying to alleviate anger caused by its decision to move part of its production to Mexico. American jobs were destined for preservation after all as runaway models just made space for two ones- the return of Ranger pickup and on its based Bronco. Ford later granted us a video confirming the release date and expected high off road prowess, meaning 2020 Ford Bronco is just around the corner. Well, sort of… While you begin your two-years wait, let's check what do we know about it.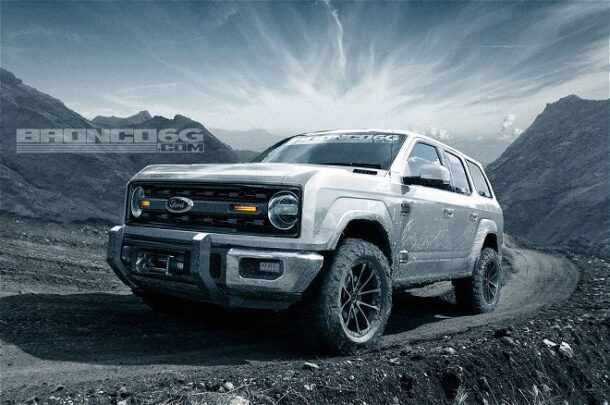 FACTS AND RUMORS
We mostly have rumors so far, although a slim number of available facts seems interesting. Bronco should come as Wrangler's rival, and we should slot 4Runner also here, meaning that some serious credential for battling with nature is underway. Use of Ranger's body on frame platform is also certain, but Bronco is not at all destined to act as rebadged Endeavor or Everest sold in Asia, also based on mentioned pickup. It will arrive with its own unique styling, by latest rumors it should be influenced by Troller T4 on sale in Brazil, which openly admitted drawing its inspiration from Jeep. True or false, it doesn't matter as rugged, boxy shape is probably on the menu anyway.
If we go back to the ride on the wave of rumors, we would further hear that famous SUV is allegedly set to desert part of its roots and come only as four-door version, the roof is supposedly planned to be removable, and under the hood, the area will house current twin-turbo 2.7-liter V6. Further more rumor has it that hybrid is also in the future plans, which shouldn't come as a surprise. We know that Ford is in the preparation of hybrid F150 and Mustang, we know that new Wrangler is set to use electricity mixed with conventional stuff, although probably just in mild configuration, and pure electric, extremely off road capable Bollinger B1 is already here.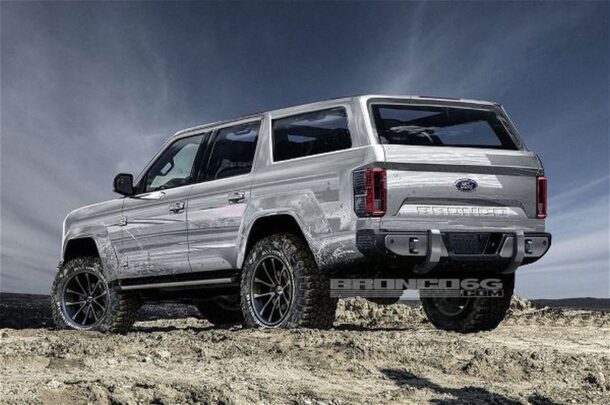 2020 FORD BRONCO PRICE
While we are on the price subject for 2020 Ford Bronco note that no official data is served, so we are following through with some logic and reason. Affiliation with mid-size SUV segment instantly puts you in a price range of around $30k to $45k, with some exceptions, of course. Bronco direct rivals share different pricing strategy between them as 4Runner starts at $35k, while Wrangler is whole ten grand less than that. Still, the cheapest Wrangler with four-doors is at $28k and if Bronco's rumor about the door count proves viable one, we wouldn't expect less than $30k as a starting ground.