As we all know, most truck manufacturers are moving towards diesel engines thanks to their higher low end torque and better fuel consumption. Well, Ford is trying to oppose that trend with their new 2015 Ford F-150. This is going to be the only truck in the 2015 model year which will not have a diesel in its lineup. You would think then that it really isn't as efficient as the others but the numbers said the exact opposite. We'll talk about it a bit further down.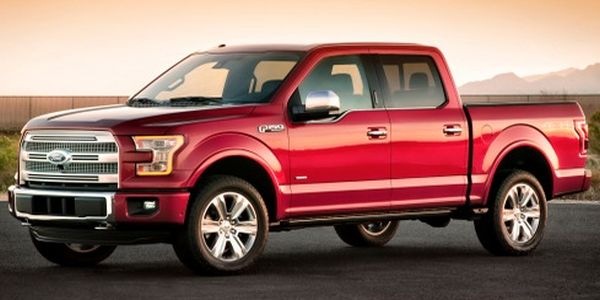 PRICE and RELEASE DATE
The new 2015 F-150 model is the first of its generation which means there might be some unfinished things here and there. For example, the car looks a whole lot better than the previous generation but the quality of materials seems to have gone down a bit. This is likely due to the fact that the base car is now less expensive than before at 20.000$. The more expensive models on the other hand do not suffer from this offering great levels of comfort and quality, both inside and out. The market availability for this car is going to be set around the end of this year.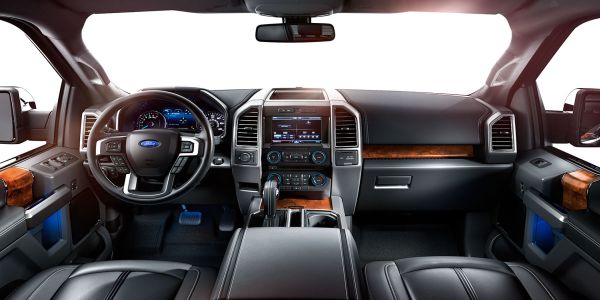 2015 Ford F-150 engine
Just as we said, it will not feature and diesel engine for the moment. The base model has a brand new 3.5 liter V6 with variable valve timing and an improved intake system. Thanks to these it is able to offer 280 horsepower and 255 lb-ft of torque with a fuel consumption of around 20 to 23 MPG on average.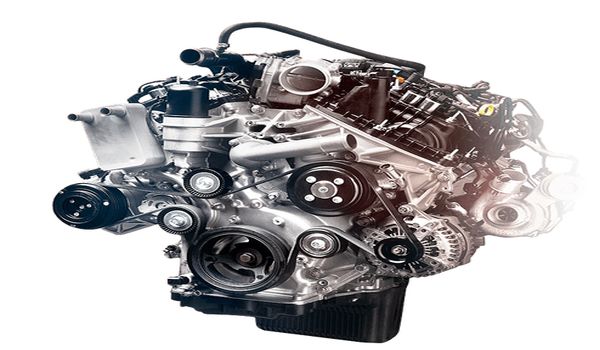 The new addition Ford says it is better than a diesel is a new version of their EcoBoost. At 2.7 liter, this V6 is capable of no less than 325 horsepower and 375 lb-ft of torque, offering almost the same numbers as the competition with their diesels but with none of the diesel disadvantages. This one can offer around 25 to 26 MPG on average which is right in the diesel territory. There will also be available two other engines that will be carried over from the previous generation, a 3.5 liter EcoBoost and a 5 liter V8, both of which will not be available at launch.
All of these engines will only have at their disposal a 6 speed automatic transmission that handles the car's load really well but it isn't the fastest you could get. It is either coupled to the rear wheels as standard or to an all wheel drive system as a paid extra.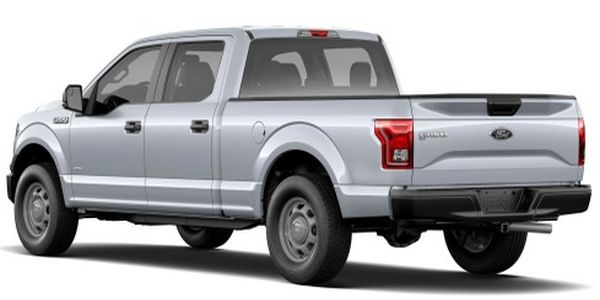 2015 Ford F-150 exterior
The exterior of this new 2015 Ford F-150 has been dramatically altered in order to look more up to date. It takes design cues from the Fusion and the Mustang for a much better look than that of the previous generation. The massive front grille and the shape of the headlights give it a really nice stance.
2015 Ford F-150 Colors
Please visit this page: http://www.caranddriver.com/ford/f-150