There aren't many fast cars for someone with a big family that offers a good driving experience. Audi thought of this and decided that there is time for their RS line to be updated with an even faster car. The 2015 Audi RS6 Avant is one of the most fastest and most powerful cars in the World! It is not only a family car but also a car that can tackle any race-track in the World without a problem.
The new model is going to receive a well deserved new trimming option that is going to give you a nice surprise. Besides this, it is also going to get a small facelift which will make it more pleasing to look at for some people.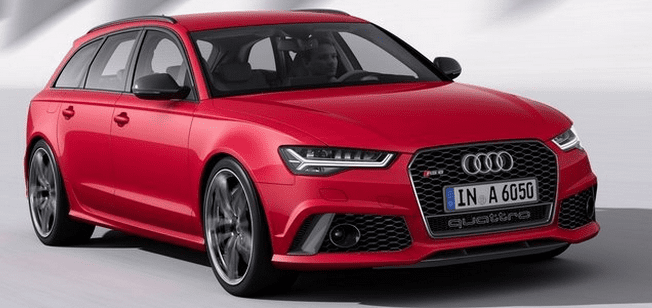 2015 Audi RS6 Avant review
Let's start with what most people love about this car, its engine. Even though it has been carried over from the previous generation, the 4 liter twin-turbocharged V8 has received a new intake system and thanks to this it will now offer slightly better fuel economy. The engine still offers up to 560 horsepower and 516 lb-ft of torque in the "base" model. The surprise comes in the form of a new Plus model. This will offer the same engine with newer turbochargers and a new cooling system. Thanks to these improvements it will be able to offer up to 600 horsepower and at least 570 lb-ft of torque, making it the most powerful estate car in the World.
Both of them will be offered with quattro four wheel drive system, limited slip differentials as well as an electronic stability program that will handle all that torque. This system will be mated to an 8 speed semi-automatic gearbox that offers one of the best driving experience for such a car.
Thanks to this drive-train, the car can accelerate up to 60 MPH in less than 3.8 seconds up to a top speed of 190 MPH. This means it is not only faster than the competition but it is also faster than many super cars!
2015 Audi RS6 Avant interior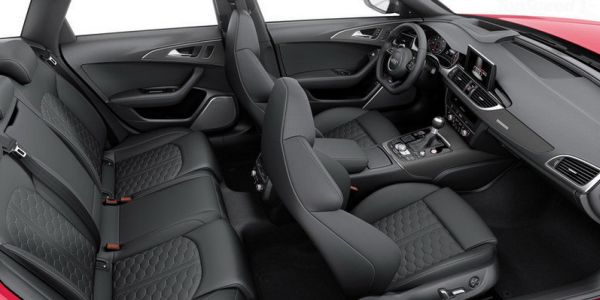 Inside the 2015 Audi RS6 Avant you will receive the same level of comfort as in the higher end model of the car. Equipment such as dual zone climate control, surround sound system, leather upholstery or even the satellite navigation system are included in the base price.
2015 Audi RS6 Avant exterior
The exterior will remain mostly unchanged from the current generation. The only cosmetic changes will be towards the front bumper which will receive a new aero-kit in order to improve the down-force at very high speeds!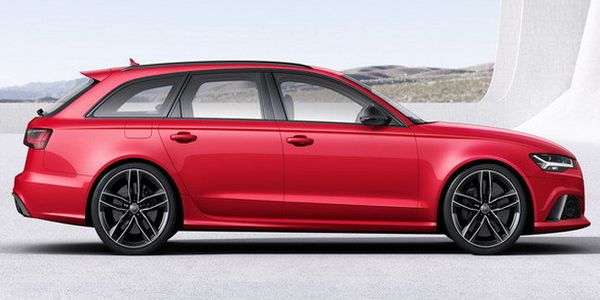 2015 Audi RS6 Avant release date
The RS6 will be launched at the start of next year at a base price of around 140.000$ while the Plus model will cost around 20.000$ more. Take into account though that this price doesn't include options such as Ceramic brakes or even the sport seats!
For more information visit this page: http://www.digitaltrends.com/cars/600-horsepower-audi-rs-6-avant-plus-will-one-fast-forbidden-fruit/