The Passat is a mid sized family car that will meet your every need without been too flashy. The 2015 Volkswagen Passat is basically a brand new car which will offer a few major updates over the previous car. There will be a new engine available as well as a new interior which should now better please its passengers. Its exterior on the other hand will be a completely different story because even though it is a new car it will look mostly the same as the older generation.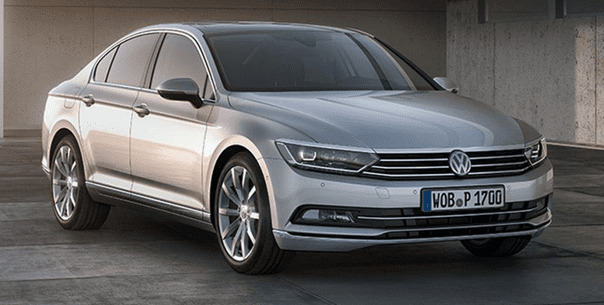 Price
Its price will be largely dependent on what type of engine you choose. For example, the base car will cost around 23.000 dollars which is more expensive than its main competitors, such as the Fusion, but it also offers a few extras over these. Unfortunately though, these extras won't cost as much as the difference between the two but if you like the car, take into account that its reliability its better than most cars on the market today.
Colors
2015 Volkswagen Passat engine
Engine wise, the Passat will come with three different engines in North America. The base car will boast a 1.8 liter turbocharged petrol engine which in Europe is available on different Skoda models. This is capable of nearly 170 horsepower and up to 180 lb-ft of torque which is almost the same as the older 2.5 liter inline 5. Unlike that engine, the turbo has a lot more torque and gives you a much better driving experience. Further down the line, the mid-range option is a 2 liter turbocharged diesel with 140 horsepower and 236 lb-ft of torque. I know it sounds a bit down on power, but it feels quite lively and the nearly 40 MPG average fuel consumption will most likely please anyone. The top of the range option is a 3.6 liter V6 with 280 horsepower and 254 lb-ft of torque which directly competes with the Accord or the Fusion. Even though it has pretty much the same amount of power as its two main competitors, it is able to return almost 25 MPG on average and thanks to the ample power, it is capable of a 0 to 60 time of less than 6.5 seconds.
Transmission wise, it will be available either with a 6 speed manual and front wheel drive for the base engine and for the diesel or with a DSG gearbox which is available on all the engines as an option except the V6 which gets it as a standard feature.
Changes
The changes made to the exterior of the 2015 Volkswagen Passat include a slightly different grille and front bumper which decrease the running noise. This was a problem on the older model and still is a problem, but the people from VW managed to reduce it by a small margin.