The 2015 Jaguar F-type Coupe is a car that will impress many people. The striking looks, great engines and the fact that it is one of the few cars in its class that actually drives as good as it looks make it a real contender for one of the best sports coupes in the World.
Just like the previous model, the 2015 one is going to share most of its components with the Convertible. Fortunately though, the Coupe will be both lighter, faster and more powerful than the Convertible thanks to an improved engine.
2015 Jaguar F-type Coupe release date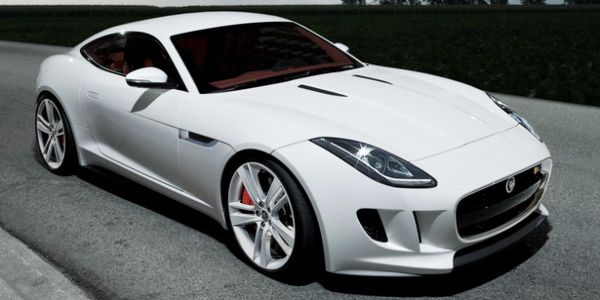 The car will start to be sold at the end of this year at a base price of just 70.000$ while the more expensive R will go up to around 110.000$. This put it in class with cars such as the M4 or the Audi RS5. Fortunately, it is actually better than those two mostly thanks to the incredible engine and the unique driving capabilities.
2015 Jaguar F-type Coupe engine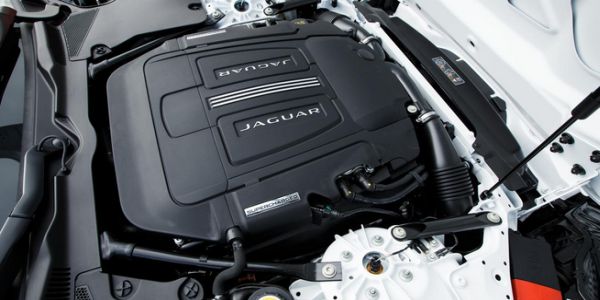 Engine wise, there will be two engines available, a 3 liter supercharged V6 and a 5 liter supercharged V8. The smaller one will be offered in two power outputs, a 340 horsepower one that will serve as the base model for the car an a more powerful one at 380 horsepower that will be available on the S model. Both of these will offer up to 340 lb-ft of torque!
The R model on the other hand comes with a supercharged V8 that is good for no less than 550 horsepower and 500 lb-ft of torque, being enough for making one of the fastest cars in its class.
All of these engines are only available with an eight speed automatic that can also change gears manually. This is only coupled to the rear wheels via an electronically controlled limited slip differential.
Performance is good and even the least powerful model is still capable of well over 150 miles per hour! The R on the other hand would go to around 190 miles per hour and an acceleration of just under 4 seconds to 60 MPH.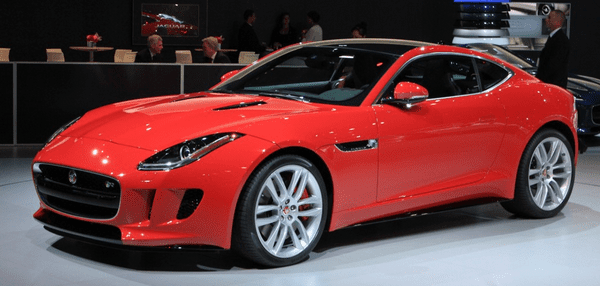 The chassis has also been tweaked over the Convertible, so it now offers up to 29 different suspension settings in order to better adapt to the road surface.
Interior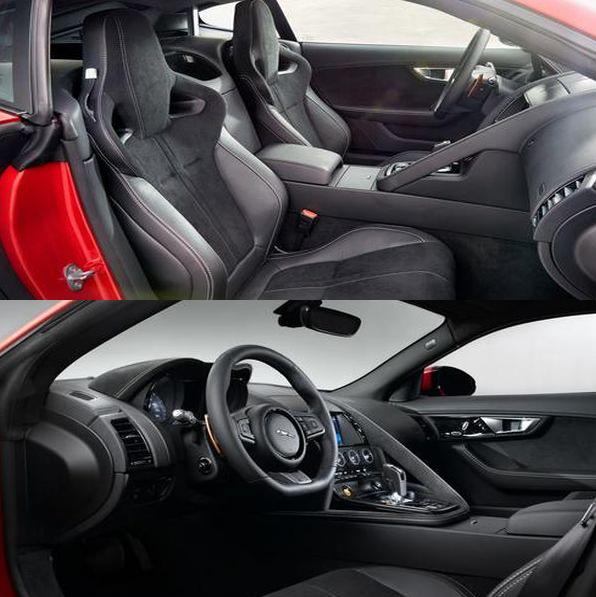 Inside the car you will get two very comfortable seats that offer great lateral support, a sport steering wheel as well as leather upholstery. There will also be a satellite navigation system, an audio system as well as a dual zone climate control system as standard.
Exterior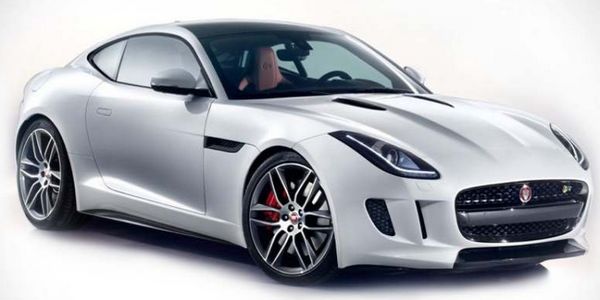 The exterior of the car isn't that much different than the convertible. It shares the same platform with the same general design, the main difference being the non-removable hardtop. On top of that, the 2015 Jaguar F-type Coupe will come with biXenon and LED for the headlights and a full LED strip for the tail lights!