Honda Civic is kicking more than 40 years now and is currently in ninth generation, much like its younger, but bigger brother Accord. 2015 Honda Civic will be a carryover and not many things will be changed, besides some equipment moving from optional to standard and from higher to lower tiers.
2015 Honda Civic review
4-door sedan and 2-door coupe are the options with which Honda persists to go and does a pretty good job by the way. There are three trims that go with both body styles: LX, EX and EX-L, all with FWD drivetrain and choice of 5-speed manual or automatic transmission. Base engine is 1.8L I4 with 143 hp and 129 lb-ft of torque that comes with all these models. There is another trim level which is quite different. It is Si model in both sedan and coupe versions that has 2.4L I4 engine that delivers 205 hp and 174 lb-ft of torque. There's no need to mention that Civic also features Hybrid models.
https://www.youtube.com/watch?v=oGjmxdCh2ZM
Just like with Accord, Civic also has some differences between two body types. Both sedan and coupe have honeycomb grille but they have different shape. Lower front bumper is also little different and highest tiers come with integrated fog-lights. Si models bring sharper sporty look with bigger wheels, more chrome details and a rear spoiler. Coupe and sedan also have different rear end with different tail-lights and rear bumpers.
Honda Civic interior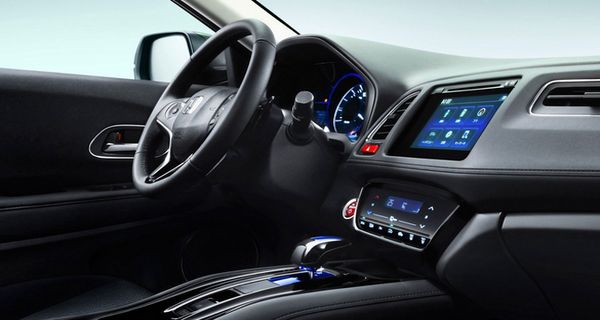 Interior will go through some small changes in 2015, but mostly in equipment. Even though leather-trimmed seats are available only on highest trim, base ones are still good and sport seats on Si trim are even better. Cabin trim is dark with mostly black plastics being used. Dashboard is fresh and has asymmetrical design that catches the eye. Information display screen sits on top of it and robs you of some view of the road. 7-inch touch-screen with audio and navigation comes available from EX trim level. Safety deserves a tenner since this affordable compact car comes with full airbag system, electronic stability control, electronic brake distribution, brake assist, LATCH and more.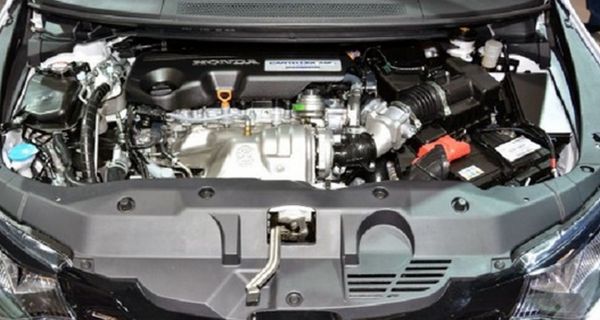 Fuel efficiency is quite good also and 1.8L engine will take you up to 28 mpg in the city and 41 mpg on the highway. Thirsty Si trim models consume more than Accord's V6 engine and go up to 22/31 mpg.
2015 Honda Civic price
Prices will not budge next year and will remain in the region between some $18,000 to $24,000. Hybrids aren't much more expensive either and will fit in price range that is lower than Accord's higher tier petrol models.
2015 Honda Civic is surprisingly good, well balanced vehicle that has exceptional fuel economy, great safety and more than solid interior design and functionality. On the outside, it feels a bit generic but that is just the way with Honda nowadays.