Even though Fiat ended the production of its C-segment compact hatchback in Italy, Bravo continues elsewhere. It is still being produced in Brazil, in the city of Betim (MG) and as a matter of fact, 2015 Fiat Bravo received a complete overhaul and is now much sharper and better-looking than ever.
2015 Fiat Bravo review
Straight from the get-go, new Bravo will be available in four trim levels and will come with couple of engines. Base Essence, Sporting and top BlackMotion special series will be powered by 1.8L 4-cylinder engine capable of generating 128 hp and 133 lb-ft of torque. T-Jet sporty model offers 1.4L turbo 4-cylinder engine which makes 138 hp and 170 lb-ft of torque and is tied to a 6-speed manual gearbox in contrast to 1.8L versions' dualogic plus AMT transmission.
Overall design was perhaps kept, but 2015 Fiat Bravo has some new makeup it can brag about. It received a substantial facelift, both up front and around the back. New grille with chrome bar and red Fiat's logo in its middle is complemented by new curved swept-back headlights and a new bumper with sharper foglight inlets. Out back, in correspondence to front end's changes, Bravo's tail-lights have also been revised, and so was rear bumper as well.
2015 Fiat Bravo interior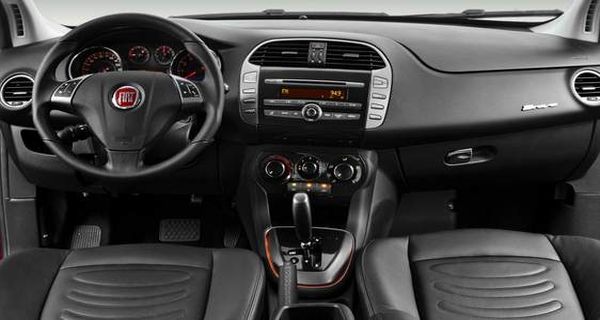 Interior is also revised, but changes in there aren't as substantial as they are outside. 2015 Fiat Bravo is still mostly furbished with modern affordable materials which combine soft and hard plastic surfaces with cloth bucket seats and some metallic accents. Upon its dashboard, in highest tiers, new Bravo now has a new LCD touch screen display which is responsible for compact car's infotainment purposes. Highest grades also get heated front seats and leather-wrapped steering wheel. All standard safety systems are present as Bravo offers mandatory airbags, anti-lock brakes and stability control, while from now on, higher trim levels add a rearview camera which is offered with GPS navigation system.

Fuel economy ratings should remain the same for now and 2015 Fiat Bravo will continue to be rated between 28 mpg in the city and 43 mpg on the highway, although in European figures. Prices will also remain it the same region and in order to buy one, you will have to pay around €15,000.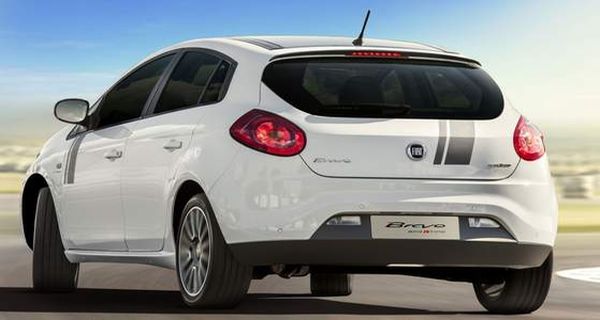 2015 Fiat Bravo now has a prolonged life thanks to a successful facelift which changed the compact car substantially. Otherwise, C-segment commuter is still the same perky little city car which offers both naturally aspirated and turbocharged engines, and should get diesel powertrains returned to it in the future.