2015 Subaru Outback is the new model of Subaru's station wagon produced since 1994. First model of this nameplate came in 1994 as a derivative of Subaru Legacy. In Japan the first generation models were known as Legacy Grand Wagon, but in other markets this vehicle was known as Legacy Outback. Among these markets was Australia, where after two years of production this vehicle received its own separate nameplate, and since then it was called Subaru Outback.
New Australian version was almost the same as the regular Legacy Outback, just it had a raised suspension and side body cladding added. Three generations of this vehicle that came after were launched in both Legacy and separate nameplate, including the last third generation which was launched in 2009 and since then European version of this vehicle also comes with separate Outback nameplate.
2015 Subaru Outback exterior changes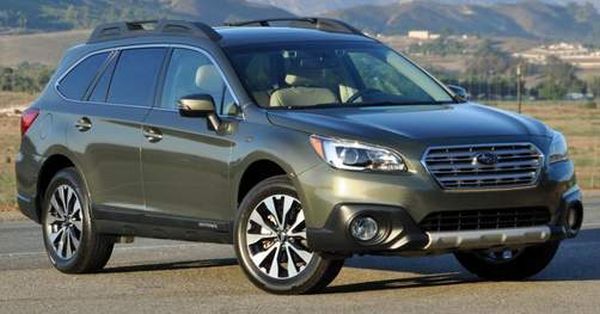 New 2015 model comes with numerous exterior and interior changes. This vehicle has been changed so much in last few model years, that is simply doesn't have anything to do with the vehicle it was derived from. When it comes to shape, this vehicle entered crossover class long time ago, and now it comes even bigger, almost mid-size. Front fascia comes with slight changes in the grille and different hood curves. Profile looks much more adventurous and SUV like, and the fact that this model is more swept back than the last brings it back to the station wagon class.
2015 Subaru Outback interior changes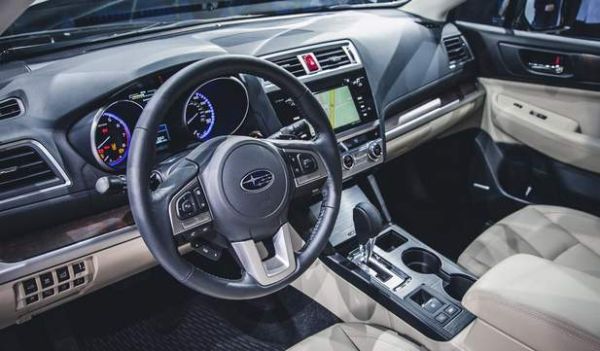 Interior of the 2015 Subaru Outback change to the better. It now comes with much better detailing, and improved materials quality. Instead of the wind dashboard look from the previous model years, new hood looks much more squared off. New model is to inches wider on the inside than the last which is very visible in the rear seat row. In addition to that it comes with a few square inches bigger cargo area. Seats are more comfortable than before, mostly because the cushion length is increased for a little bit. It comes in three trim levels, 2,5i is considered to be the base model and it comes with power windows locks and mirrors, climate control and roof console.
New model has standard off-road capability that is very respective for a station wagon, and even for a crossover vehicle. In addition to that it is also very good on the pavement roads. It comes with two driving modes for drivers to chose, and one is X Mode that comes with increased off-road capability. Base trim level comes with 2,5 litre flat four cylinder engine that is able to achieve 175 horsepower output. Higher 3,6R comes with 3,6 litre boxer V6 engine with 256 horsepower and 249 pound feet of torque. Both trim levels come with CVT transmission .
2015 Subaru Outback price
2015 Subaru Outback is not an expensive vehicle. 2,5i trim level probably offers the most value for money, especially when you purchase Eyesight safety package as well. Base trim level price is $24,895. It comes with all wheel drive and as part of this trim level there's also a Limited package that costs $5,000 more, and PZEV and Premium that cost $1,500 and $1,000 more. There's only one package with 3,6 liter V6 engine and that's 3,6R Limited that can be bought for $32,995.