2015 Buick Regal is the new model of this classic mid-size sedan. First Buick Regal model came out in 1973, and it was made to compete on emerging market of personal luxury vehicles at that time. Its main rivals were Pontiac Grand Prix, Chevy Monte Carlo and Oldsmobile's Cutlass Supreme. It came with numerous derivations from another upscale coupe made by Buick called the Century. It also came with a hardtop coupe version, called the Colonnade. Second generation model received a new engine and it was produced since 1978 until 1987. Another two generations went by and a short pause in production, which makes the current model a Fifth generation vehicle. New model comes with changes in interior hi tech and with more dynamic looks.
2015 Buick Regal exterior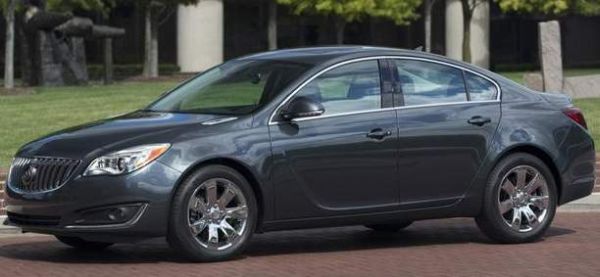 When it comes to exterior styling this vehicle comes with one of the best looking designs out of all vehicles from the whole GM range. It looks like a perfect combination of sporty and gracious, with its waterfall grille, 19 and 20 inch alloy wheels that are here more for the looks than for the purpose of engineering and maneuverability. One of the best design details on the whole vehicle are the Nike-like signs on the doors, making these the best looking doors in the whole GM range. Head and Taillamps come in full LED and with wing-like design. Grille and headlamps are connected to the shinny metallic band the goes all across the vehicle's profile back to the taillamps.
2015 Buick Regal interior
Interior styling of the 2015 Buick Regal looks nice and simple and same as the exterior it is one of the best looking interior designs in the whole GM range. Central stack comes with big control shield that looks futuristic and but is very easy to navigate with, there's also a 8,2 inch touch screen display, that comes instead of the old smaller one, and another 4,2 inch display in between gauge clusters. The last mentioned display comes with navigation, audio and vehicle information. There are a lot of ornaments and shinny metallic inserts that make this vehicle's cabin look much more classy. Only objection that this vehicle received from the online reviewers community has to do with space, especially when it comes to rear seat row.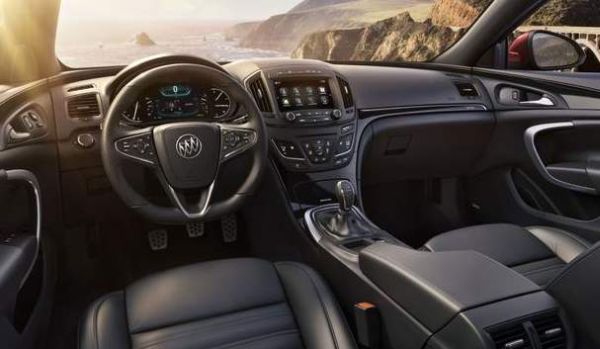 This vehicle is little bit smaller than its mid-size sedan competition, therefore it offers slightly less rear space than VW Passat for example, but more than Acura TSX on the other hand. Another thing is the cargo space, which is also not too competitive with other models in this class. When it comes to interior features, this vehicle comes with very nice package and the star of the show is improved IntelliLink infotainment system.
Depending on the trim level you choose, your Buick Regal might come with twin turbocharged engine seen in GS and Turbo trims or mild hybrid powertrain that comes with eAssist. Differences between GS and Turbo are small, one of those is that GS still comes with manual transmission and adaptive suspension, unlike Turbo model. Regal eAssist comes with mild hybrid powertrain consisted of 2,4 liter four cylinder with 182 horsepower and six speed automatic transmission. Turbo model comes with standard 2,0 liter turbocharged four cylinder engine that's able to produce 220 horsepower and 270 pound feet of torque.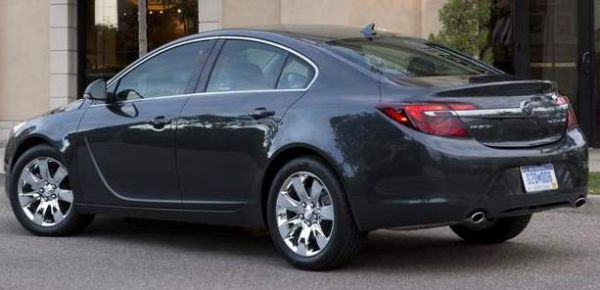 2015 Buick Regal price
Prices for 2015 Buick Regal models go from $29,990 for the base version that comes with front wheel drive and turbocharged 2,0 four cylinder, to $39,810 for the GS trim level with all wheel drive and same turbocharged engine. There are also Premium 1 and 2 packages that offer little more features and some nicer interior. these packages come with both Turbo and GS trim level and for each buyers need to pay an extra thousand or two.