As of this year, German automaker Opel will have a new entry-level car in its lineup.Opel Karl 2015 is a city car hatchback which falls under European A segment. It was primarily designed to fill the void which will be evident when Chevrolet with its subcompact model Spark pulls out of Europe next year.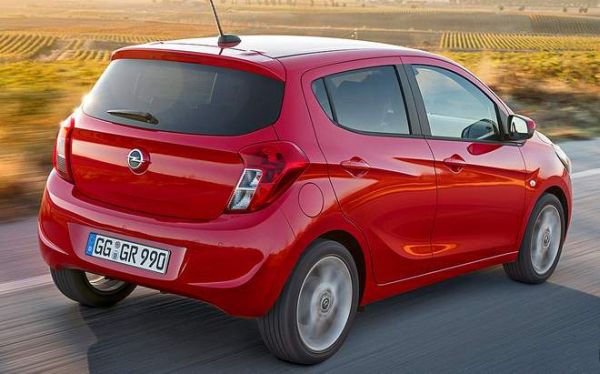 REVIEW
For starters, Karl will be available with only one compact powertrain and it is 1.0L 3-cylinder unit capable of delivering 75 horsepower. This output will be channeled through a 5-speed manual transmission, but 4-speed automatic isn't excluded as well. When initial year passes by, Karl will most likely receive some new powertrain options which should include both petrol and diesel units of slightly larger proportions.
Opel Karl 2015 exterior design
Design-wise,Opel Karl 2015 borrows much from other Opel's compacts, mainly Adam and Corsa. It features similar smiling front end fascia with radiator grille and upswept headlights. It is evident that although shorter than currently smallest Opel, Adam, Karl is still taller and comes exclusively in 5-door configuration which should be more appealing to some buyers and one of its biggest advantages. Around the back, Karl fits rather thin roof pillars for its segment, nice-looking arrow-shaped tail-lights and a roof-mounted spoiler.
Opel Karl 2015 interior design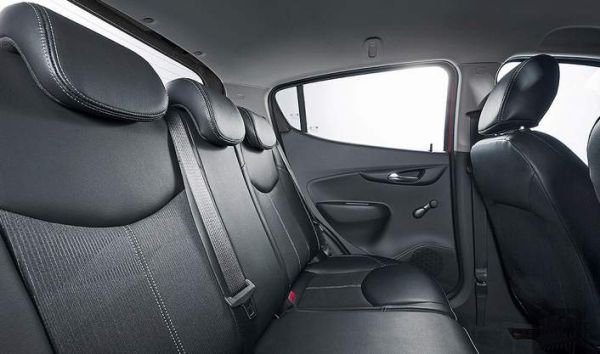 Opel Karl interior will be fitting of its compact nature. Both hard and soft plastic surfaces will find their way to it and there won't be any luxury type materials. Cloth seats and occasional silver metallic accent are all you're going to get, but pragmatic buyers which usually go for this type of vehicle don't even need more. Cabin itself is nicely rounded off and shares GM's cockpit-like design. Instrument panel is melted into the dash and features a color display at highest trim levels.
IntelliLink infotainment system will give you the option to connect your car with both Apple and Android devices. Top grades will also offer heated front seats and heated steering wheel for those cold winter mornings. Even a sunroof will be a part of Karl's optional package. As for safety features, 2015 Opel Karl will offer all mandatory airbags, electronic stability control, traction control and anti-lock brakes. You'll also be able to get hill start assist, parking assist and lane departure warning which comes as an option.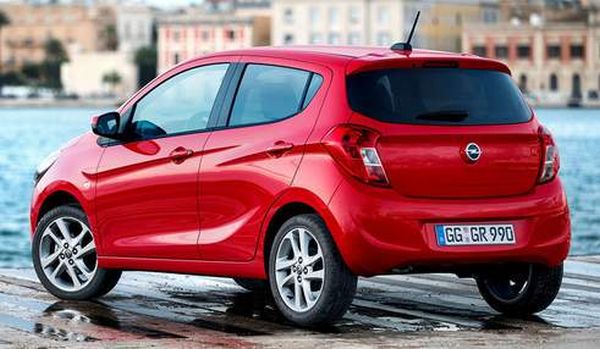 PRICE
As a small city-friendly car with modest powertrain option, Opel Karl features some extremely good fuel economy ratings. In European figures it would be 4 liters per 100 kilometers or 70 mpg in British gallon units. US ratings are slightly more strict, but Opel Karl 2015 would still average more than 50 mpg combined. In its entry-level form, Karl will cost around €9,500, while upper tiers should cost around €1,000 to €2,000 more.
Opel Karl 2015 is aimed at pragmatic buyers which use their car in day to day city driving. This A segment commuter saves on your fuel and also saves your nerves as you won't have any trouble parking it. Thanks to its 5-door layout, it can easily fit up to five people, but some of them, especially those in the back would have to be rather small.