2015 Chrysler 300 is a new model of one of the most popular vehicles in Chrysler line up. This premium sedan has a very complicated production history with a lot of discontinuations and re-introductions. First model came out in 1955 before the the invasion of pony cars on American market and it is considered to be their predecessor, since it was branded like a sporty luxurious sedan. After 10 years of production first generation was discontinued, and after 5 years pause second generation Chrysler 300 came out and its production lasted for another 10 years during the seventies. Modern version came out in 2004 and at the moment it is a fourth generation vehicle. 2015 model received a mid-cycle refresh, first one of that kind since re-introduction of this vehicle.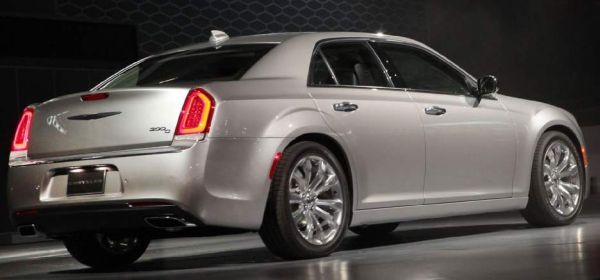 2015 Chrysler 300 review

Exterior styling changed a lot with new taillights, new grille, that comes with brand new texture and redesigned headlights. lower parts of the grille and headlights are wrapped with chrome mobious strip that couldn't be seen on some previous models. Another new thing is the design of the rear spoiler which makes this vehicle look more sporty. There is wide variety of colors and wheels to choose, wheels go from 17 to 20 inch alloys.

2015 Chrysler 300 interior changed to the better. New more quality materials are introduced together with more wood and chrome inserts that makes this vehicle's cabin look a lot a like a cabin of some Lexus, Bentley or some other luxury sedan of similar size.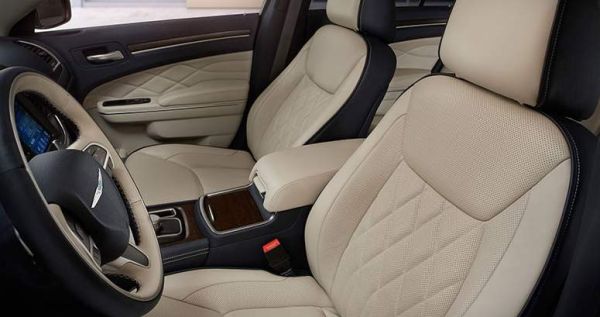 There's also a lot more hi tech installed inside the cabin, starting from 7 inch touch screen display for the Uconnect infotainment system. This model's interior design comes in few themes named after bigger and smaller cities from United States, like: Detroit, Manhattan, La Solla, Sausalito etc.
2015 Chrysler 300 engine
Only change when it comes to performance of this vehicle is the introduction of new eight speed automatic transmission made by Torqueflite, that replaced the old six speed transmission system. This new transmission comes only with bigger engine 5,7 liter V8 that is able to produce 363 horsepower and 394 pound feet of torque. Base version comes with smaller 3,6 litre V6 that comes with much smaller output of 292 horsepower and 262 pound feet of torque. Acceleration is slightly improved on both versions, which are able to reach 60 mph in less than 6 seconds.

Price
2015 Chrysler 300 price range goes from $31,395 for the Limited trim level, up to the $42,395for the C Premium trim level.