2016 Honda HR-V is a new model of the latest subcompact crossover release, by this Japanese manufacturer. This vehicle took the same nameplate as the famous mini SUV that was produced in the beginning of the nineties. This crossover vehicle came out in Japan first, under Honda Vezel nameplate.
HR-V in its name stands for "Hi-ride Revolutionary Vehicle". This model is a typical small crossover vehicle that combines car features like maneuverability and high fuel efficiency, with SUV characteristics, for example large cargo room, off-road capability etc. First generation that came out in 1999 was based on super-mini platform, same one that was used by Honda Logo at that time. Second generation came after the long pause that lasted from 2006 until 2014.
2016 Honda HR-V review
Vehicle was made for 2015 model year and it was presented on 2014 New York Auto Show. This is very competitive vehicle is crossover class, with all the features it comes with the standard version and being one of the roomier subcompact crossovers on the market. Honda joined CR-V and Fit experiences and made out the best of it. That's why this crossover comes with increased cabin space and nice CR-V exterior design and modern CVT transmission and high engine output that can be found in Honda Fit.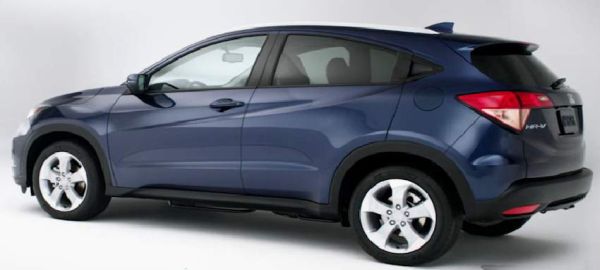 2016 model won a few best pick competitions during last year, one of the most prestigious one being the one held by Car Connection web site.Another award this vehicle picked is the one given by the Green Car Reports web site, which only give awards to vehicles with high fuel efficiency. HR-V is derived from highly popular Honda Fir small crossover, and for its first year of production it is unbelievably successful.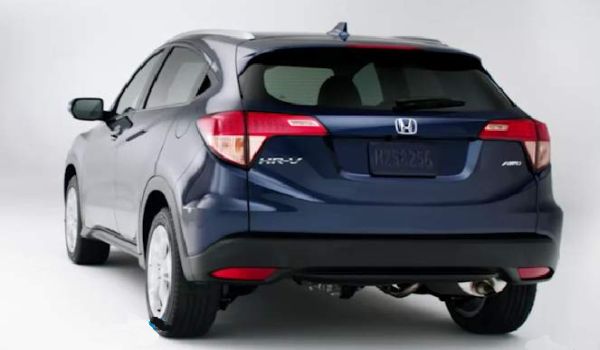 This vehicle is aimed to compete with Mazda CX-5, Chevrolet Trax and similar models made by Jeep and Fiat. Therefore it bears a lot of resemblance with its larger cousin Honda CR-V. It has similar grille design, but it's a little bit more pretty when it comes to roofline and hood. It also comes with highly pronounced front fenders and swell sholderline.
Interior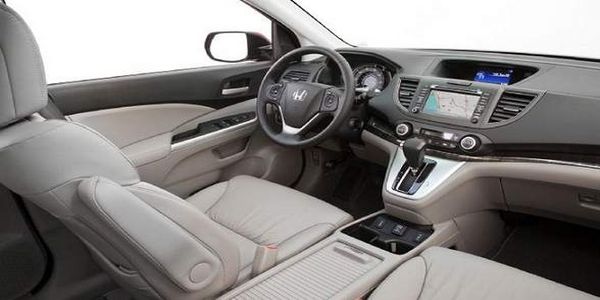 2016 Honda HR-V comes with very tidy cabin. Higher trim levels come with a few touch screen displays meant for the infotainment system and viewing safety messages. Although we are talking about a sub-compact crossover, with its 100 cubic feet of cabin space this is one of the roomier vehicles in this class. Rear seat comes with some" Honda Magic" which makes able to flip and fold and give much more room for storage space or some other combination that you can think of.
Standard features that will come with this model include: power windows, locks and mirrors, rear view camera, steering wheels audio controls, Bluetooth and audio streaming. Additional options range from touch screen displays, pushbutton start, Lane Watch, leather upholstery, sunroof,heated front seats and paddle shifters.
Engine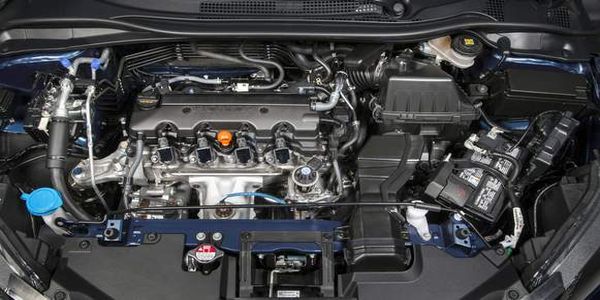 This vehicle comes with similar engine as the one you can find in Honda Fit, we're talking about 1,8 liter four cylinder engine. This means it is going to come with modest acceleration, but very high fuel efficiency. It comes with 138 horsepower and 127 pound feet of torque. Buyers are able to choose from six speed manual transmission and CVT transmission system. Same as its engine, this vehicle's transmission is the same as the one offered with Honda Fit. Another feature that HR-V took from its mini SUV cousin is optional all wheel drive configuration.
2016 Honda HR-V price and release date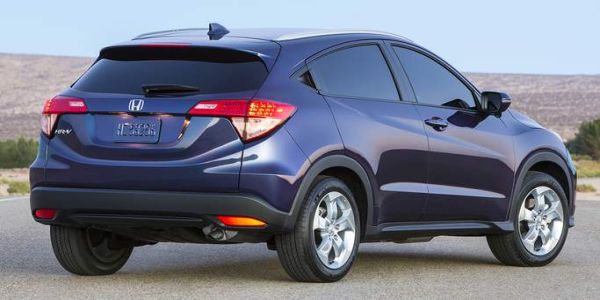 There's still no information about 2016 Honda HR-V price and release date. We expect it to roll into the showrooms in spring of 2015, and that its price is going to be released in January. This small crossover is going to be one of the most popular ones, in just few model years, taking into consideration the nice campaign it is followed with.