As far as grand tourers go, the people from AMG are one of the best at making such a car. The 2015 Mercedes AMG GT makes no exception, being the latest model from the German tuner. Unlike most people think, it is actually based on the SLS, meaning it will be great to drive. Unlike the SLS, it will be smaller in order to compete with the 911 Turbo and the new Jaguar Coupe. Thanks to its shorter chassis, the car should also be a lot better through the corners and should be quite a bit lighter than its bigger brother.

The release date for it hasn't been announced yet but Mercedes is thinking to make it available on the market at the end of 2014 or early 2015. The price will most likely be as much as 120 thousand dollars or more for the base version, so it will be very competitive from this point of view.

2015 Mercedes AMG GT review
Interior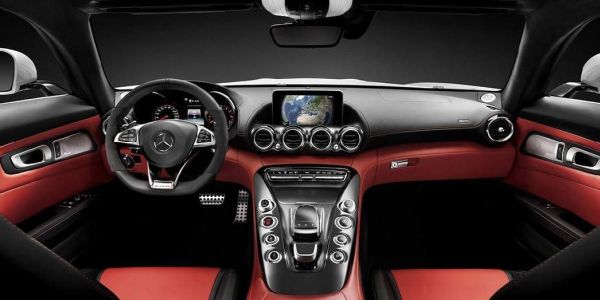 Let's start our review with the interior of this new car. With the renders released by Mercedes we can clearly see that the car is not intended to be an all out sports car but rather a grand tourer that drives like a sports car. The seats look comfortable having great lateral support, there is an infotainment system included in the base version and the audio system uses a surround sound technology developed by Bang & Olufsen.
Exterior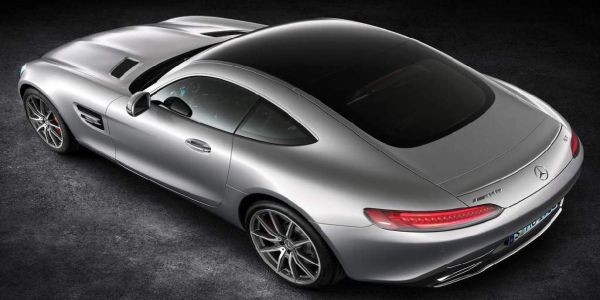 The exterior on the other hand looks a lot like the SLS. The long hood and curvy back also gives us a taste from the past, the car resembling an early 70s fast back. The wheels will be 19 inches in the front and 20 inches in the back and they will use super sport tires in order to cope with its acceleration and maximum top speed.
Engine
Engine wise, there will be two models of the 2015 Mercedes AMG GT. The first one, the GT, will use a 4 liter twin turbocharged petrol engine with 460 horsepower and up to 440 lb-ft of torque. Unlike other V8s, it uses a hot intake system in which the exhaust system is inside the cylinder banks in order to be more compact than others. The GT-S on the other hand has a bit more at 510 horsepower and 480 lb-ft of torque which translates in a slightly better acceleration at 3.7 seconds up to 60 miles per hour and a maximum top speed of 190 MPH.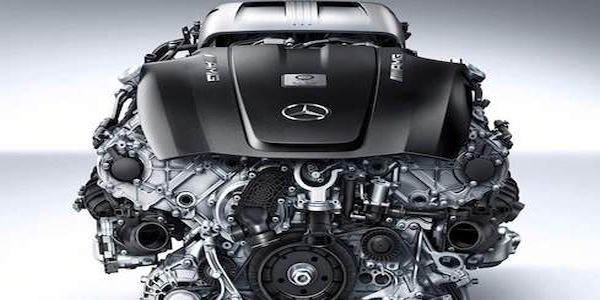 Both engines come with the same 7 speed dual clutch semi-automatic AMG gearbox which is on the rear axle in order to keep the balance of the car in check. The difference between the two is the electronically controlled limited slip differential which is available on the GT-S as a standard feature.