2015 Scion IQ is a new model of a city car sold in Canada and United States. Same vehicle which was developed in cooperation between Toyota and Fuji Heavy Industries is sold in other parts of the world as Toyota IQ. It is designed by the Toyota design studios located in France and it received a typical European smart car look, similar to SMART vehicles. This vehicle's concept was shown for the first time on 2007 Frankfurt Motor Show, and production version had its premiere on 2008 Geneva Motor Show. Since than a EV version of this vehicle was developed as well, Toyota IQ EV is sold in Europe, while the Scion IQ EV is sold only in Japan in very limited numbers and it is used for presentations.
2015 Scion IQ changes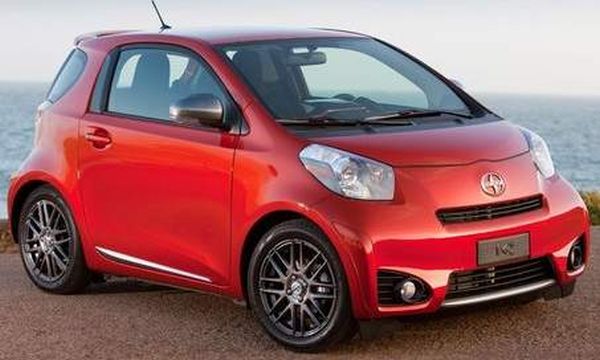 Exterior
New model's exterior has an interesting and futuristic look. Its designers managed to fit a lot of unique styling elements in such a small car. It looks like a half subcompact vehicle, but its actually a tiny city car. This was one of the first city car in United States and when it comes to exterior styling it looks a lot a like SMART Fortwo. If viewed from the front it almost looks like a real car, and it comes with certain amount of bulkiness ,although being one of the smallest cars on American market.
2015 Scion IQ colors
Interior
When it comes to interior styling of the 2015 Scion IQ, we have to admit that this vehicle comes with some nice looking packages and interesting color schemes. One of the most praised interior designs that you can choose is a popular "manta ray" theme, that looks really embossing. When it comes to materials, this vehicles is around average for its class, going from some soft touch surfaces on the dashboard to nylon upholstery that's really cheap looking.
Seating arrangements also look odd. It comes with 3+1 seating layout, which gives enough space for only two people, driver and a passenger, and some extra space in the back with seat behind the passenger seat that's big enough to fit a child and the one behind the driver that is tight for literately any living being. This is by far the shortest car with four seats in United States. This vehicle comes with an odd interior layout, with the passenger seat being moved to the front for a few inches from the driver seat. This is a low volume vehicle nd it doesn't come with a lot of base features, but is is possible to purchase a lot of additional options.
2015 Scion IQ engine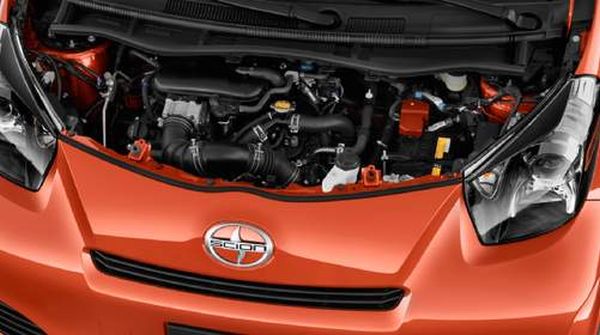 Performance segment is somehow standard for a city car class. It is good if driving under 30 mph, which is perfect for city rides but it doesn't offer any real power on the highway. It comes with 1,3 liter four cylinder engine with 94 horsepower of output. This engine is paired with CVT transmission system. Its weight of only 2,100 pounds allows it to be responsive and very capable when it comes to city rides under 40 or 45 mph, but with some higher speeds its power and acceleration becomes very limited. Although it offers more in performance segment than its main class rival SMART Fortwo. Only bad thing is that this model unlike most of the other smaller cars doesn't offer manual transmission. Its also not that good when it comes to fuel efficiency, now when hybrid powertrains are more than available,there's no need to feel cramped in the back seat of this vehicle, when you can ride much bigger car, with even better fuel efficiency.
PRICE
There's only one trim level and price option. It is possible to buy 2015 Scion IQ with 3 door layout, front wheel drive and 1,3 liter four cylinder engine for $15,665.