The Honda Accord has been, for a while, the most desirable mark of cars for all Americans. Maybe, it has something to do with its mid-sized and family-oriented sedan, but the last couple of years, it seemed that this Honda Accord, slowly, loses its primacy among the Americans, mainly because the brand new models of the family-oriented sedans, started to go out. The cars like: stylish Ford Fusion, fresh new entries like the Chrysler 200 or a model with the amazing performances, Hyundai Sonata. All that, in a way, forced the designers from Honda, to fully redesign their beloved Accord and then to relaunch it on the global car markets.
The 2015 Honda Accord is refined and highly sophisticated model, in short, presents everything that we used to get from Honda vehicles and even more. The major change suffered its size (now, the Accord is, a bit, smaller), they got back to their roots with having original drawing board back, which provided for a whole car to look a lot smoother and refined, and packed with the kind of cutting-edge features, which isn't characteristic for Honda.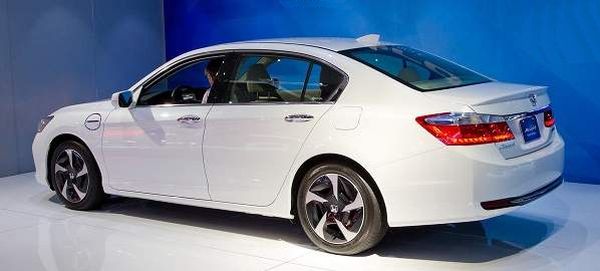 2015 Honda Accord Interior and exterior
Although, Honda strived to maintain Accord's sophisticated appearance and its upright look, they weren't willing to, in a way, sacrifice, the Accords well-known spaciousness and its quite wide interior space, comfortable goodness for adding an extra-swoopy and trendy roofline. But, the interior is much nicer now, we must confess. Some of the brand new features are: Bluetooth, the mainstream LX that is, now, considered as a standard, with alloy wheels, dual-zone automatic climate control and USB connectivity system.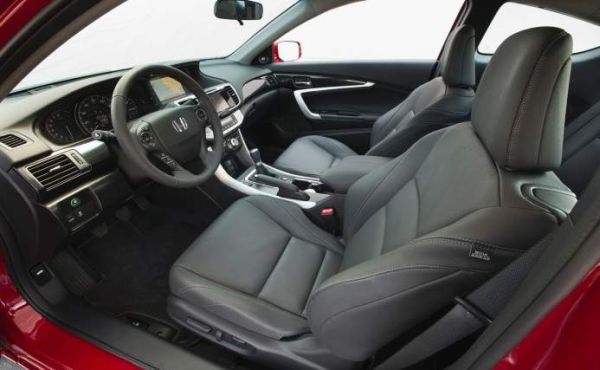 The 2015 Honda Accord provides comfort combined with a lot space for passengers. The drive's position itself is pretty nicely designed and its uprighted even more than a previous Accord, which allow, for the passengers in the rear seats, more than enough space. Regard the rear legroom, it was fully improved and redesigned, while both- entry and exit is a strength. The coupe model compared to a sedan one, is, of course, a little tighter in back, which provides, a slightly, stiffer ride. The main difference between these two models is that the coupe version has a far sportier roofline. However, both models meet the IIHS standards for a 'Basic' frontal crash its own protection, which is getting simply by putting extra safety additions, like: Forward Collision Warning, Adaptive Cruise Control and/or Lane Departure Warning.
The 2015 Honda Accord Sedan is available in several models, starting from the LX, Sport, EX to an EX-L, V6, and Touring trims, while the Coupe model is available in LX-S, EX, EX-L, and EX-L V6 models.
2015 Honda Accord Engine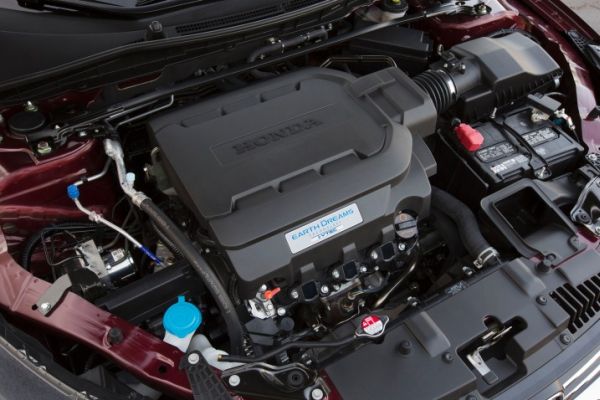 When we speak about the engines, worth of mention is the fact that the 2015 Honda Accord comes with two powertrains. They are both, much stronger and much more fuel-efficient, then we used from Honda Accord's previous versions. Regarding the gears, you can choose from a six-speed manual or continuously variable automatic transmission (CVT). The 4th gear makes the power of the 185 hp, which is considered as a standard in most models, while an Accord Sport model makes 189 hp. A V-6 engine is still available across the whole Accord model line; it makes 278 hp and it is paired with a six-speed automatic transmission or (in Coupes versions only) a six-speed manual gearbox. Regular unleaded gasoline works just fine regardless of an engine, and fuel economy ratings range up to 27 mpg city, 36 highway with the four-cylinder engine and CVT, and up to 21/34 with the V-6.
Release Date & Prices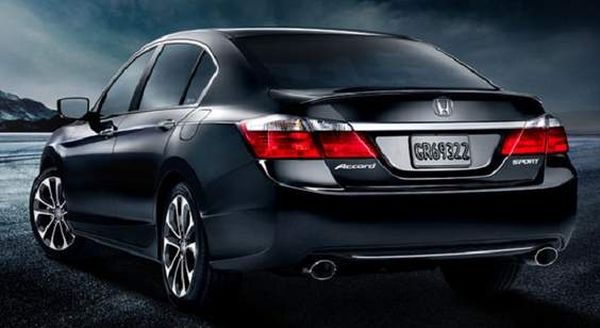 As we all know, the 2015 Honda Accord model had its premiere in the previous autumn. If you desire to own this spectacular car, you have to be ready to pay something between 25,000$ and 40,000$; depending on the exact model of a car. Regarding the American soil, the brand new 2015 Honda Accord model was presented at the Auto Show in New York and Chicago at the end of 2014 and Honda starts selling this model earlier this year.