Another vehicle that's going to debut on this year's North American International Auto Show is 2016 Audi Q7. We are talking about a luxury crossover vehicle that's going to compete with similar utes made by Lexus and BMW. This is the first second generation model and since this vehicle is known to be one of the most futuristic designed Audi vehicles, we can expect some handsome trendsetter to be presented these days in Detroit's Cobo center.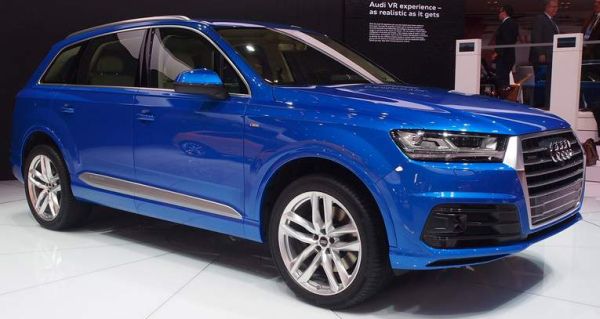 2016 Audi Q7 review
New model looks much more sporty than the first generation vehicle. It comes with a lot of sport wagon influences, but its very familiar shape and stance from previous years hasn't been changed for the 2016. It sure looks more chiseled, and Audi obviously gave much more attention to detail when it comes to new model. Its roof-line is canted back and the beltline looks much more prominent than in some previous model years. There's of course a new grille which horizontal bars go straight from one headlight to another, plus we are talking about single frame grille design. Headlights are not much different in shape, but when it comes to technology HID, LED or Matrix LED light can be chosen.
Interior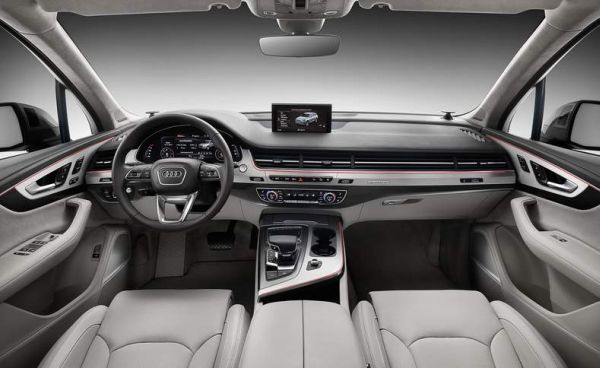 When it comes to interior, driver controls are put in layers, which makes the cabin look very cockpit-like. Instrument panel is horizontally oriented and shift knob and central console are unbelievably clean looking, with high attention to detail, same as all the other parts of this vehicle's interior. From hi tech features there is a MMI Touch pad controller and some top of the line surround sound system. 2016 Audi Q7 comes with nice amount of space and there's also a third seat row as an additional option.
2016 Audi Q7 engine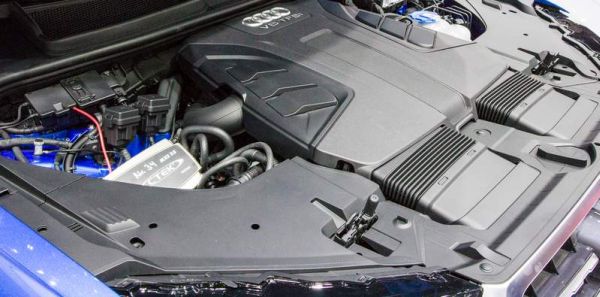 One of the things that got largely improved in the new model is the performance segment. Accept the engine change this improvement has a lot to do with a large weight decrease. New models cut its weight for more than 700 pounds from the previous generation. This improvement is archived by using more than few different materials, for example combination of ultra-high strength steel with aluminum. This means the new model has 4,400 pounds all together. Decreased weight in combination with two available engines, both very powerful and agile made this crossover one of the most performance oriented in the whole class. Available engines are 3,0 litre supercharged TFSI gasoline V6 and 3,0 litre TDI V6.
Gasoline engine is stronger with its 333 horsepower in contrast to diesel's 272 horsepower. Third option is going to be the one with the hybrid powertrain, we 're talking about combination of diesel engine, electric motor and lithium ion battery, that's able to produce 373 horsepower and 516 pound feet of torque, more than both gasoline and diesel version.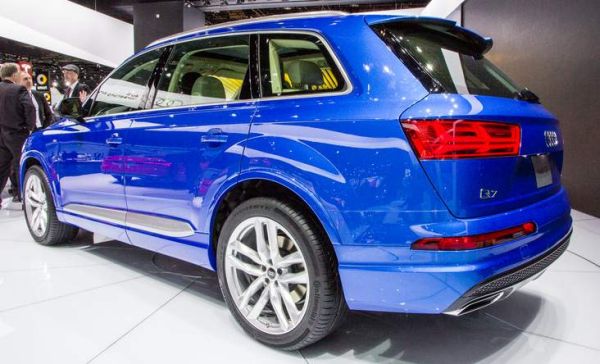 Release date and Price
2016 Audi Q7 is going to arrive at the showrooms in the summer of 2015, while its official debut is going to be held at this year's NAIAS as we said earlier. There hasn't been any official price information, but we believe that the new model is going to be few thousand dollars more expensive than the current one.