Aston Martin used to produce the Lagonda in the '70s. This was a 4 door luxury sedan which could easily compete with the S Class from Mercedes or the 7 Series from BMW. Unfortunately, they discontinued back in the '90. Well, luckily, the 2016 Aston Martin Lagonda Sedan will be back once again starting with the first half of 2016.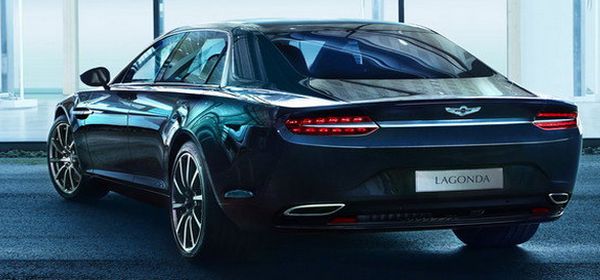 2016 Aston Martin Lagonda Sedan price
The car is going to be an exclusive hand built luxury car that will be able to compete with cars from Bentley or Rolls Royce. Its cost will be on par with its competitors, so expect to pay more than 400.000 dollars for a base model. This is quite a steep price but when you take into account what it will offer you, then it will most surely be worth it. The car is expected to be built in around 150 units and all of these will be for the Middle East meaning that you will only be able to get one from there or wait for it to be sold by one of the people in the Middle East.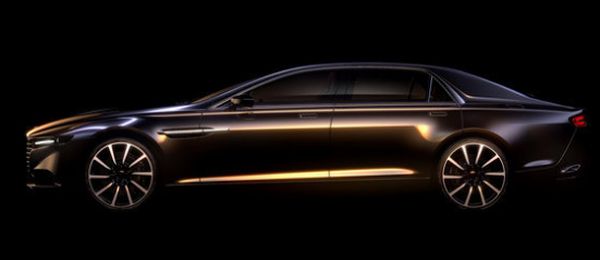 Engine
Engine wise the Lagonda should be something unique. As far as we know it will actually use a stretched chassis of the Rapide, so rear wheel drive and a 6 liter V12 should come as standard. The car should also make quite a bit more power than the Rapide, at around 600 horsepower and up to 500 lb-ft of torque in order to keep its performance levels high even though it will weigh more than the car it is based on. Thanks to this powertrain, it should easily be able to get to as much as 180 miles per hour and to get from 0 to 60 MPH in less than 5 seconds.
Aston Martin Lagonda Sedan 2016 interior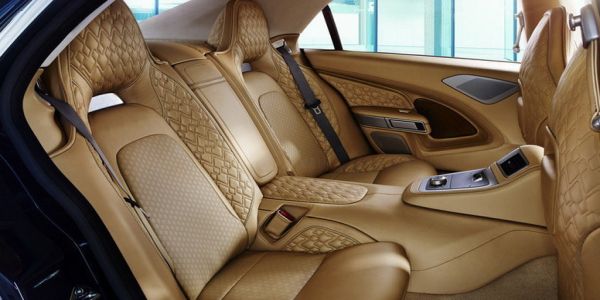 So, the performance of a super car with the comfort level of a luxury sedan? Yes! Its interior will be something special. The car will feature individual seats for each of its passengers, so expect really comfortable seats with ventilation, heating as well as a massage system and a great lateral support that will come in handy if the driver feels sporty. Between the seats there will be a tunnel that will house the transmission but that will also have included in it storage spaces and the controls for the different functions of the car.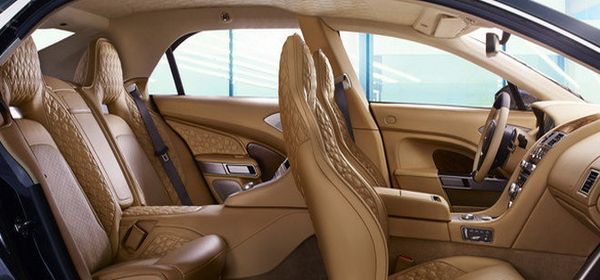 Exterior
On the exterior, the 2016 Aston Martin Lagonda Sedan will look stunning. From the early renderings of the car which Aston released a few weeks ago we can clearly see the shape of the car. It is slightly longer than the Rapide as well as wider and also lower, which means the aerodynamics will be better. This also translates into lower running noise as well as a higher top speed. The car has a long hood that has a very big front grille which is similar to the Lagonda SUV concept. The headlights and tail lights on the other hand are very slim and long which gives the impression of a much lower and wider car than it actually is.