Considering that the original Viper has actually a convertible with a hardtop, Dodge made a lot of people angry when they decided back in 2013 to release the fifth model of the Viper as a coupe only. Well, things change and there will be a 2016 Dodge Viper Roadster which is a really nice piece of news. The car will be pretty much the same car as the normal Viper with its roofed chopped off and replaced with a soft top that will get fully hidden under the metal hatch behind the seats.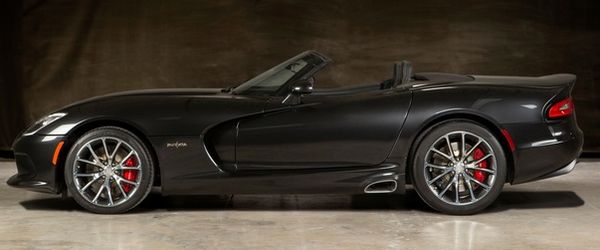 Release Date and Price
The roadster will be released sometime in the second half of 2015 as a 2016 model and it will cost around 95.000 dollars which is not that much considering its competitors. Dodge actually made the decision of releasing the Viper with the introduction of the Corvette Convertible which boats similar specs at a lower price.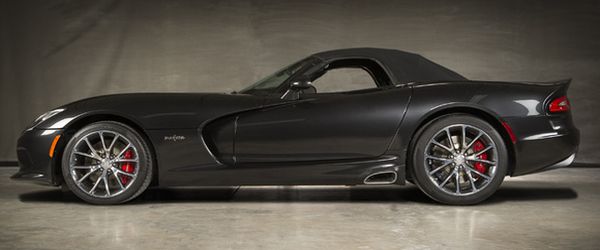 Engine
Engine wise, the car will use a modified version of the 8.4 liter V10 which was for a long time and still remains the biggest engine fitted into a production model. This beast can provide 640 horsepower and 600 lb-ft of torque, being one of the most powerful aspirated engines in the World. Unlike its main competitors, Dodge decided to use a 6 speed manual gearbox and rear wheel drive which gives the driver a really unique sensation.
Even though the engine sits in the front it is actually behind the front wheels, so it is a front-mid engined car which allows it to have an almost 50/50 weight distribution. Thanks to this it is really good on fast and bendy roads and thanks to the independent suspension and Brembo brakes, it will easily outrun most cars on the road.
Just as we said at the start of this article, the car's chassis will remain mostly unchanged. This is due to the fact that the Coupe already had most of the supporting struts for the Convertible already installed, so instead of gaining weight when the roof disappeared, it actually weighs almost 40 pounds less than the Coupe which is an incredible feat.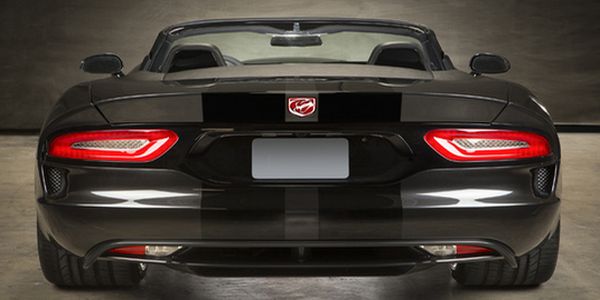 Performance wise, the car is great but it is really dependent on the driver. It will be able to get from 0 to 60 miles per hour in around 3.4 seconds no matter what because the first gear will actually take you to 64 MPH. The top speed on the other hand will be harder to achieve because the car is quite lively, so expect a struggle to get to 205 miles per hour.
2016 Dodge Viper Roadster interior
Inside the 2016 Dodge Viper Roadster we'll receive the same interior as in the Coupe, so there won't be any real changes to it. The only difference is the addition of a rollover safety cage that pops out if it senses the car rolling over.