Since Mercedes introduced a new CLA-class to its lineup, C-class had gotten a green light to grow in size. This is now a mid-size class of sedans, coupes and wagons and most exciting vehicles here are New Mercedes Benz C Class Coupe 2015 which are offered three-ways for now.
REVIEW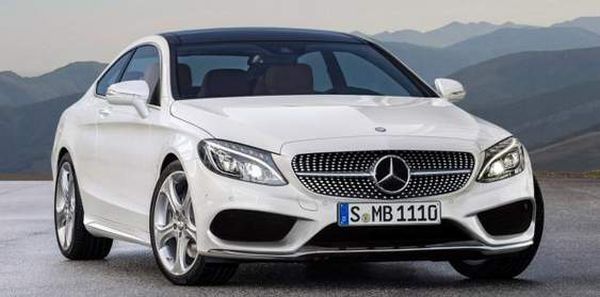 Three versions of a C-class coupe are offered with three powertrains that seem to be miles apart in performance. C250 model is offered with small, fuel-efficient 1.8L turbocharged 4-cylinder which is capable of delivering 201 hp and 229 lb-ft of torque. C350 is the next step in C-class coupe lineup and this model features stronger 3.5L V6 engine making 302 hp and 273 lb-ft of torque, while C63 AMG coupe sits atop the line and has handcrafted 6.3L AMG V8 engine with as much as 451 hp and 443 lb-ft of torque. Standard 7-speed automatic transmission with paddle shifters can be found in first couple of grades, while AMG model gets corresponding 7-speed automatic gearbox with aluminum shift paddles.
Even though they are now bigger, 2015 Mercedes-Benz C-class coupes have kept their overall build.
However, they are now much closer to the flagship E-class. Physically, C250 and C350 don't differ much. They have the same singular headlights and grille with two chrome stripes and a star. Only visible difference is in wheels as C350 gets 18-inch options, while C250 remains on basic 17-inch wheels. AMG model ups the ante with 18-inch 5-spoke wheels and different grille with a single chrome bar.
New Mercedes Benz C Class Coupe 2015 interior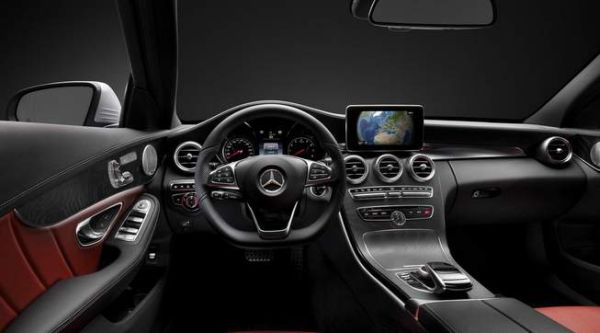 Interior is now more luxurious than it used to be in previous generation, but even older models were high-end. You can browse between wide array of leather seating surfaces in plenty of colors. AMG version even adds Nappa leather to the equation, while apart from burl walnut wood and aluminum trims, it also offers carbon fiber veneers. 5.8-inch color display sits atop the dash, while central controller is mounted upon a console. 2015 Mercedes-Benz C-class coupe lineup is packed with advanced tech upgrades and safety features aren't any different as well. Advanced electronic options include pre-safe braking, pedestrian detection system, collision prevention assist, cross-traffic assist, active lane keeping assist, active parking assist, and plenty more.
New Mercedes Benz C Class Coupe 2015 price
Base models are rated at 22/31 mpg, while V6 lowers the figures to 20/28 mpg. AMG is by far the most fuel-consuming coupe of the lineup with fuel efficiency of 13/19 mpg. It also costs the most with a price tag of at least $63,000, while C250 and C350 cost $39,400 and $44,050 respectively.

New Mercedes Benz C Class Coupe 2015 is a marvel to behold in all three of its forms. If you don't require performance AMG edition, you can opt for base turbo four option which saves on fuel and can be had for a price tag under $40k.