If someone told me a few years back that we will get a convertible Mini in 2015 I just wouldn't be able to believe him. Well, the wonder has just took place as BMW announced that they will most likely going to start the production of the 2015 Mini Superleggera Vision, a two door, two seat convertible with a mid mounted engine. That's right, a mid engined Mini!
2015 Mini Superleggera Vision price
Its price hasn't been disclosed yet but we expect it to come in the same price bracket as the new Alfa Romeo Spyder, so it will most likely cost anything between 25 and 30 thousand dollars. The release date however is unknown just yet as the car is just a concept for a future model. It is highly possible to be ready for sale as early as the end of 2015.
Performance
Performance wise, this new Superleggera Mini which in essence translates in a super-light Mini should be quite amazing. The car will weigh less than 2200 pounds which is less than a ton, for some really amazing results. This is possible due to a new construction pattern in which BMW uses high density aluminum and carbon reinforced plastic with a tubular carbon fiber chassis in order to have a very high structural rigidity. Thanks to these, expect a top speed of at least 135 miles per hour and an acceleration from 0 to 60 miles per hour of less than 6 seconds.
Engine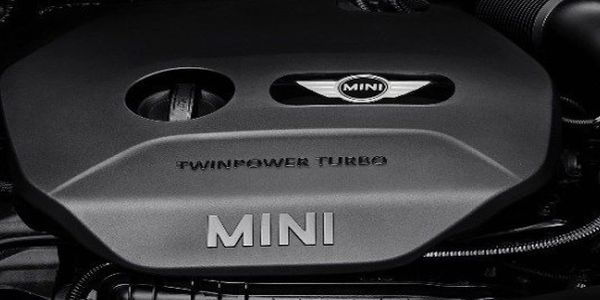 The most probably engine in this 2015 Mini Superleggera Vision is likely going to be a 1.5 liter 3 cylinder turbocharged unit or a bigger 2 liter inline 4 that is also turbocharged. The 1.5 liter would come from the Cooper and it would have quite a bit more power than in the cooper. This would be possible due to a new cooling system and also a new turbocharger. The maximum power should hover around the 200 hp mark and the 200 lb-ft of torque, which is actually better than its competitors. The transmission in this should be something similar to the i3 or the i8 from BMW.
2015 Mini Superleggera Vision interior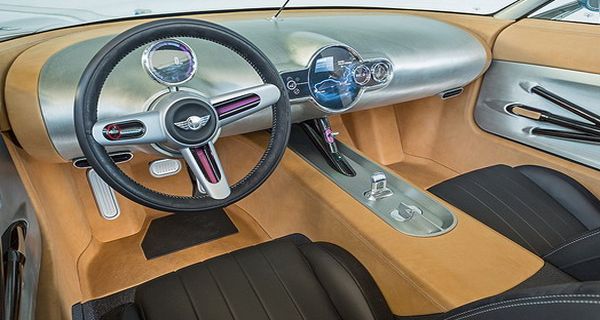 Its interior will be quite familiar as it will look a lot like that in the new Mini Cooper. This means you will get the standard dashboard with a big central dial that will also double as the infotainment and navigation system for a fully integrated experience. The major difference over the standard interior will be the seating arrangement which will now use sportier seats with better lateral support.
Exterior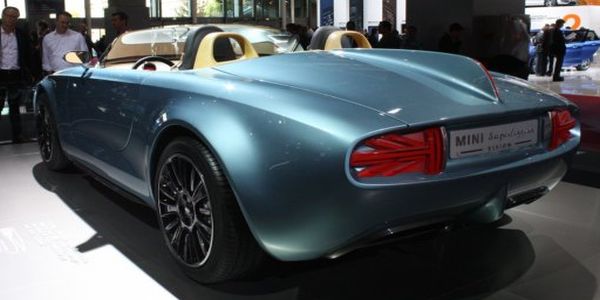 On the exterior, the Superleggera will get a taste of old and new. For example, the front of the car resembles that of a Mini but with a few unique touches like the fog lights which look like air plane signal lights. The back on the other hand will have a small fin like the early Le Mans cars which give it a really nice appeal and also help stabilize the car at higher speeds.