2015 Hyundai Genesis is the new model of one of the most luxurious vehicles produced by this popular South Korean manufacturer. This vehicle has been labeled as ''premium sports sedan'' and its been in production since 2008. It is the best selling Hyundai vehicle in the United States and it debuted on 2008 New York Auto Show, while its concept version debuted one year before on the same automotive event.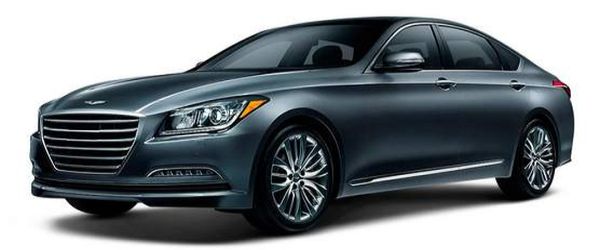 2015 Hyundai Genesis Release Date
Main rivals of this nameplate are BMW 5 Series, Mercedes E Class, Lexus GS and Infiniti M. It is also the first luxury Hyundai vehicle that's been sold in Europe. Second generation vehicle was promoted last year, in Hyatt Hotel in Seoul, on very upscale ceremony. This promotion was followed by debut for the American market on 2014 North American Auto Show, and for the Canadian market on 2014 Toronto Auto Show. In early 2015 second generation model will also be promoted in Europe, and its sale s are going to start there too.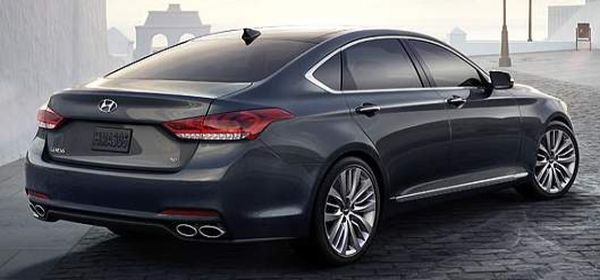 New generation Genesis came out with even less South Korean influences than the last generation model which had only a grille that could be seen on several other Hyundai vehicles. This year's model comes with different grille, that looks much more like the grilles you can see on VW and Audi sedans, and comes with a lot of European influences, probably because this year's model is going to be sold in Europe as well, and because this type of styling has been very popular among South Korean manufacturers in last few years. Remember the Kia ''tiger nose'' grille. New grille is hexagonal and it has some more detailed texturing, similar grille we saw on the new Sonata. Rear quarter of the profile comes with some BMW influences and this model's exterior styling has also some elements from Lexus, Infiniti and Mercedes. Instead of putting Hyundai badge in the front, designers decided to add a Genesis badge, that looks a lot like Bentley badge, which says a lot about aspirations for this vehicle that might come true in near future. Yes, we are talking about a separate luxury brand.

2015 Hyundai Genesis design
2015 Hyundai Genesis comes with improved design and materials. It is a five seater vehicle, with enough space to fit three adult passengers in the rear seat. Standard version comes with leather upholstery and heated front seats. Heated rear seats and ventilated front seats can be added also. Leg and head room is big enough in both rows and trunk is competitive for the mid-size sedan class. Base version comes with nice package of interior features from rearview camera, to USB ports, 8 inch touch screen display, Blue Link telematics etc. Additional options range from 14 and 17 speaker Lexicon sound speakers, sunroof and automatic sun shades and few safety features like blind spot detection and automatic breaking system.
2015 Hyundai Genesis colors
2015 Hyundai Genesis comes in 10 exterior colors: Santiago Silver,Casablanca White,Caspian Black,Parisian Gray,Empire State Gray,Pamplona Red,Montecito Blue,Marrakesh Beige,Manhattan Brown and Ibiza Blue.
2015 Hyundai Genesis engine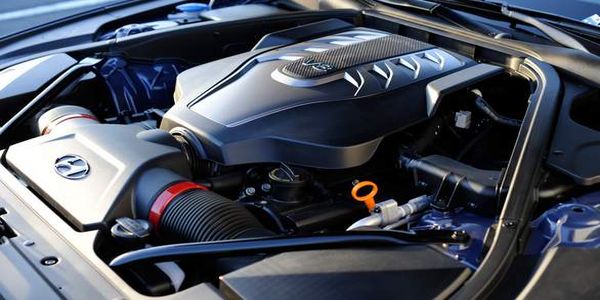 This vehicle is very competitive when it comes to performance. Its base version 3,5 litre V6 engine with its 311 horsepower output can compete with most of other vehicles in this class, together with Mercedes E350 and BMW 535i. Second more expensive engine is the 5,0 litre V8 which can make 420 horsepower and same as the V6 version it is paired with eight speed automatic transmission. Genesis comes with solid fuel efficiency, base version can reach 18 mpg in the city conditions and 29 mpg on the highway.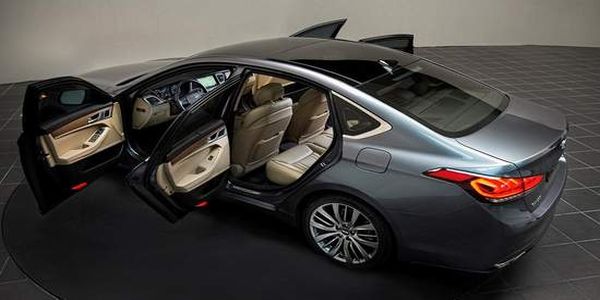 PRICE
Price of 2015 Hyundai Genesis goes from $38,000 for the base price of the version with V6 engine to $51,500 for the version with V8 engine and rear wheel drive. There's also a V6 version that comes with all wheel drive, for this model buyers will need to pay around $2,000 more.