It is perfectly clear that Skoda lived through great rebirth with VW and that it managed to became established marque in Europe. Last year it reached personal sales record with over 650k units sold on the old continent, which is around ten times more than twenty years ago. And that is also achievement per se, not just compared with old times, as it tops figures from all Japanese and Korean brands. So, Czech's car maker is definitely not in money shortage, giving it an opportunity to launch new models. Which it does. But that could also be a chance of wandering into unknown waters.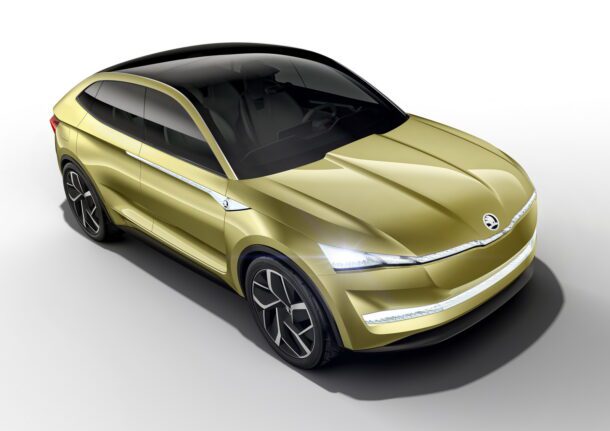 ALIGNMENT WITH BOSSES
Skoda is owned by VW Group. VW Group plans to clean its dirty image. That includes plenty of EVs in upcoming years. Skoda is owned by VW Group. So, what does this pile of rather simple sentences suggest? Sooner or later Czech will have to succumb to the trends set by their possessor. And they already did. Well, at this moment electricity hasn't found a way into its products, but very soon it will. Kodiaq and Superb as plug-in hybrids have been confirmed for 2019, which is a great leap from zero, skipping over regular setup. Yet, it seems that even greater endeavor is planned and that full EV might see the light of the day. Not "seems" actually, as it was already confirmed by brand's CEO Bernhard Maier and not one, but five of them.
THE FIRST ONE COULD BE?
The first EV could supposedly be an SUV and recent Vision E concept strongly supports that claim. The Very stylish looking concept, with harshly sloped roof and grill-less fascia are propelled by the same powertrain from VW's I.D. Cross concept. That implies 305 hp, 310 miles of range and a top speed of 112 mph. And sure a one hefty price tag. So, powerful, pricey, fully electric, coupe-SUV, could be a bit too much for the ultimately mainstream label, at least in the beginning. Let's pay attention than to other rumors.
EASY TO BELIEVE INTO
That is why rumor suggesting that electrified Citigo should act as an ice breaker, appear more plausible. Further more, e-Up already exist, so it could be easy treating copy-pasted Skoda the same. And guess what? Spaniards have already revealed electrified Seat Mii with e-Up's stuff underneath. Yet, it was just for display and nobody mentioned any production dates. Anyway, if Citigo does stroll that path it will probably use e-Up's electric motor rated at 82 hp and its 18.7kWh lithium-ion battery pack allowing 99 miles of range. But, hold on a second, as we have another contester in the game.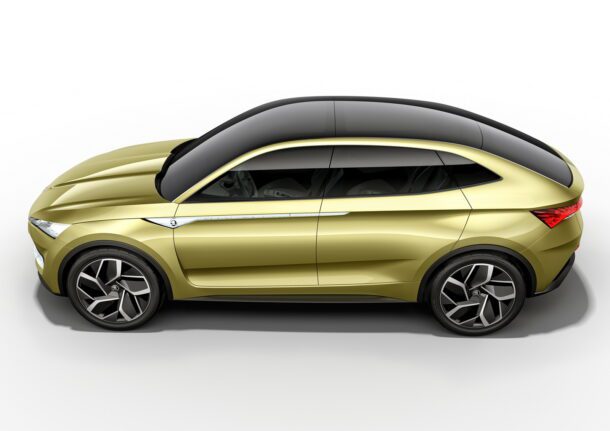 NAME FROM THE PAST, REST FROM THE FUTURE
Skoda should also allegedly offer electrified hatchback as a counterpart to the materialization of VW's ID concept. Rumor has that old Felicia name could be chosen with added "E" letter for the alleviation of any doubts. Felicia was, by the way, Fabia's predecessor. The new one will surely use VW's MEB platform, presumably ID concept's 168 hp electric motor, with a possible range between 249 and 373 miles. Despite size figures would play in the realm of Rapid Spaceback, mentioned platform would allow different interior space configuration. That could even mean that room inside could mimic that offered in two segments above.
2019 Skoda Felicia E price
The price of 2019 Skoda Felicia E should undercut VW's new EV hatch, so let's say it is definitely not going above $30k. Whether 2019 Skoda Felicia E could be brand's first EV? We are not sure as that Citigo really sounds reasonable. More likely smallest sibling will take the crown in 2019, while "old-named" hatch following year or two afterward.