Crossovers are taking over the world and you know it. While that might hurt you if you are still into mid-size and full-size mainstream sedans, but nobody is more hurt then purists watching in horrors sacrilegious moves pulled by supercar labels. Yes, Porsche did it a long time ago, Lambo is on the verge of doing so, while a bunch of rumors is convincing us that Ferrari might follow. And yes, we now that Brits are in the equation too as 2019 Aston Martin DBX is certainly happening.
HOW DO WE KNOW?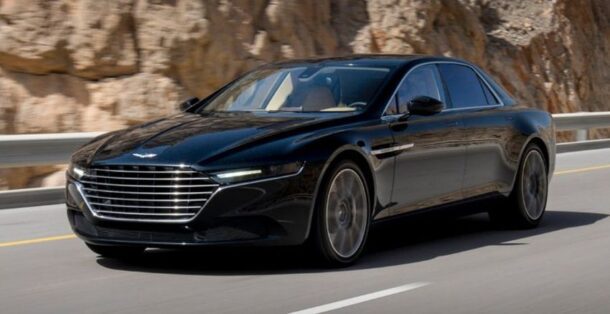 First, there was a Lagonda concept in 2009 which was no less "pretty" than actual sedan currently offered (Taraf) and one that was offered in 70's. "Pretty" was a sarcasm, which Aston figured it out on its own, as later it introduced a concept that was actually pleasant to look at. We are referring to DBX Concept revealed in 2015, for which we now know that it looks as elevated DB11. And sure, British marque confirmed future crossover. And new plant in St Athan, Great Britain is built for it. And we had a teaser. And CEO Andy Palmer told a lot of stuff about it. That's how we know it is happening.
BEAUTY OF ASTON
If we put aside several design mischiefs (above-mentioned sedans), all Aston Martins were usually a pure act of beauty. Now Aston promises that elevation of things doesn't have to interfere with their splendid appearance, and it swears that upcoming DBX won't violate brand's visual code. Brits also pledge to keep production things as close to concept's ideas as they can, but they beg us to be reasonable. Off course it will have four doors, not two, regular mirrors, and roof which will have beneath it more glass than current bunker windows. Anyway, we believe them… And yes, that teaser! If you stumble upon some other teaser picture that tells less than that one, let us know.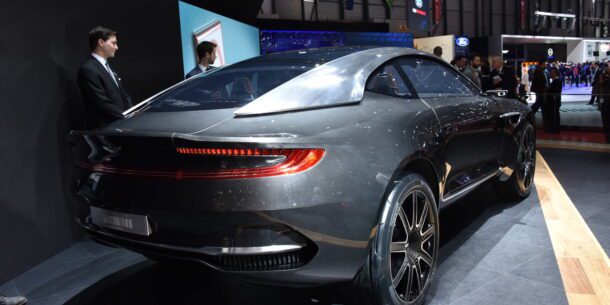 NO DIESEL, NO PHEV, YES V12
DBX will rival Bentayga and if Urus doesn't arrive in the meantime, that will be its only adversary. Still, Aston declined possibility of a diesel powertrain. But don't despair if the thoughts of gas bills still upset you on these levels, a hybrid version will likely be offered, but plug-in one also. Pure EV is also a possibility. Now that we spilled out "alternative" means of propulsion let's talk about real stuff. The base model will probably turn to AMG for help (as DB11 did) and settle with 4.0-liter twin-turbo V8 capable of 503 hp. But surely in Aston's marvelous tradition, V12 will come as mandatory. Twin-turbo 5.2-liter (for which AMG only helped) currently boost 600 hp, but some domestication of that figure might occur in the case of an SUV. DBX will also use the same platform as DB11, and by British words, it will be the queen of dynamic abilities for all SUV segments. Though, not much of a statement considering that it will sit on a highest possible shelf, easily evoking desires demanding no less.
WORTH OF WAITING FOR?
Yes, sure. At this moment in above $200k area, you can find Bentayga and overpriced AMG G65 which is actually slower than $70k cheaper AMG G63, while long-wheelbase Range Rover SVAutobiography misses the mark by 51 bucks. So, Bentayga is palatial in every sense, apart from that visual one as it is more of a gray castle surrounded by a moat filled with standing water, then Taj Mahal. Lambo's upcoming Urus will probably be way more angry than pretty, presumably shattering Aston's dreams of best handling SUV, but we would bet that in future "tiara goes to" 2019 Aston Martin DBX.
Written by Djordje (George) Mijatov ([email protected])