As we all enter into the delirium of happiness on a just pure thought of being behind the wheel of completely wild Ford's Raptor, we also admit that there is not much else to turn to. At least as full-size pickup segment goes. Raptor has been the undisputed king of wilderness, as Tundra Pro hasn't been quite up to the same levels, while Ram Power Wagon evolved his story from a different base, heavy duty one that is. Ford's supremacy over sand moguls (among else) hasn't been fairly put to question since berserk Ram Runner and we are all wondering is there something worthy of properly rivaling it? No, it isn't, but could it be?
THANKS TO ASPIRATIONS…
We all know that GM desperately chases Ford when sales of pickup trucks are concerned. As we all anticipate the (premature) arrival of brand new Silverado, could mentioned aspirations be a cause of the introduction of something majestic? If you remember, Chevy used to offer spicy Silverado with SS lettering during the first generation and now it offers heavily off-road inclined Colorado ZR2. So, is dreaming about 2019 Chevrolet Silverado ZR2 dreaming or it could be a future's reality?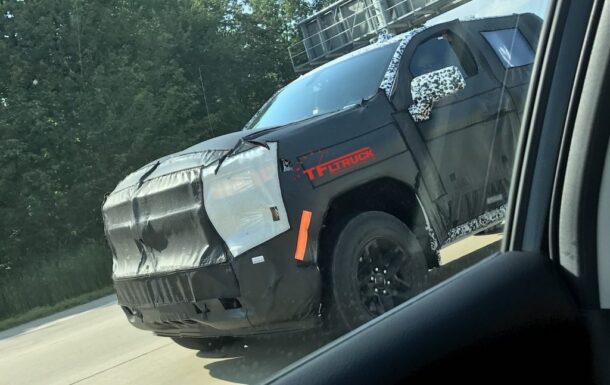 FALL OF BRAVERY
Actually, once it was pretty close to reality. Just a bit more of reminiscing as in 2009, just after first SVT Raptor hit the streets, Chevy revealed ZR2 branded Silverado. Besides angry posture, beast hid 6.2-liter supercharged V8 pumping out 550 hp, it utilized carbon for plenty of body parts, along with being fitted with special dampers and huge tires. Yet, it never reached dealer's lots, leaving Ford to reign supreme. Giving the fact how much existence of Raptor boost appeal of any F-Series, GM might as well gather its courage (after initial fall) and finally offer complete rivalry.
IT WOULD BE FUN, AT LEAST
A new generation of Silverado is set to bring even lighter architecture, which means that already very light (in pickup terms off course) truck is going to get even lighter, thus faster. Power is not a problem for current Silverado as naturally aspirated 6.2-liter V8 delivers 420 hp, almost 30 hp more than F-150's V8 or that much less from Raptor's twin-turbo V6. Even slight bump in power introduced by new generation seems adequate, but if Chevy wants to do it real, strapping supercharger atop of it (done in many other brand's models) could easily shame Raptor's figures on paper. We also wouldn't mind if the possible ZR2 model goes for the same Multimatic's Spool Valve dampers, found in smaller sibling, but also in Camaro Z/28, Mercedes AMG GT, Ford GT, Aston Martin Vulcan and yes, certain F1 cars. Add other stuff intended for nature partying as serious skid plates, lockers, extra inches, beefier everything underneath, mean looks, and clash with Raptor would be a seriously fun to watch.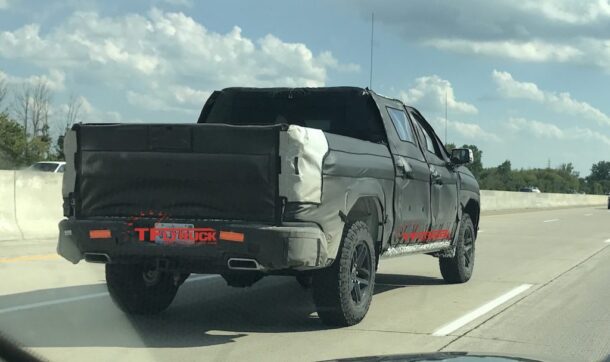 NOTHING IS FOR SURE
There is no any proven hint that 2019 Chevrolet Silverado ZR2 might happen at all. But again as we said if Colorado went that way and if GM is so eager to dethrone Ford from sales chart, it might as well play out in that direction. If it does happen with the new generation of Silverado slated to debut next year, expect a price tag of probably around $50k and open attempt at Raptor's off road prowess. Nothing is for sure indeed, but mere thinking about it certainly arouse decent amount of excitement in all of us.