The all new Corvette C7, or Stingray, has been launched back in 2013 and since then it became one of the best cars made on the North American continent. While it is not a perfect car by any means, its design and handling characteristics are a better or on par with some of its much more expensive European or Japanese competitors which is a really tough feat to achieve. In order to further boost its prowess, they released a faster and more powerful version of the car with the Z06 and they are now going to update it with the 2016 Chevrolet Corvette Z06 which will include a few upgrades to its running gear, slight exterior changes as well as small interior updates.
2016 Chevrolet Corvette Z06 Price And Release Date

The car will be released in January 2016 and it should go on sale a couple of months later. It will still use the same chassis and engine as the 2015 model which is to be expected from such a small update. The price will also remain similar to the ongoing model at $80,000. While this may seem a large sum of money at first, there are no cars which can match the Z06 under $100,000 or even under $130,000. This is one of the best cars ever made and there is no way around that.
2016 Chevrolet Corvette Z06 Review
Engine
Under the hood of the 2016 Chevrolet Corvette Z06 we are going to find the exact same engine as before which in its turn it is based on the base 6.2 liter V8. This engine is supercharged and it offers an impressive 650 horsepower and 650 lb-ft of torque which is more than most of Ferrari and Lamborghini cars currently on the market. As standard, the car comes with a 7 speed manual gearbox and rear wheel drive with an electronically controlled differential. There is also an optional 8 speed automatic which is not nearly as fun as the manual but it is slightly faster. Both of them will do 60 MPH from a standing start in just 3 seconds and the car will hit more than 200 MPH with ease.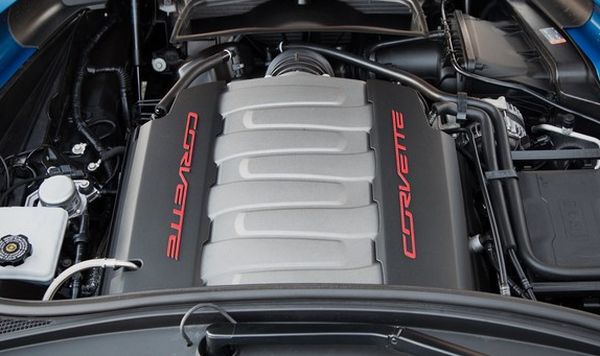 Now, the interesting bits on the Z06 are mostly under the skin. The car comes with a completely different setup for its suspension system which is lower and more rigid than on the base car. There are also larger brakes both in the front and at the back as well as Michelin high performance street tires. As an option, the buyer will get the chance on selecting the Z07 package which adds carbon ceramic brakes in the front and at the back, wider Michelin Pilot Sport Cup semi-slick racing tires as well as an adjustable center section for the rear wing and an adjustable front splitter with a larger area.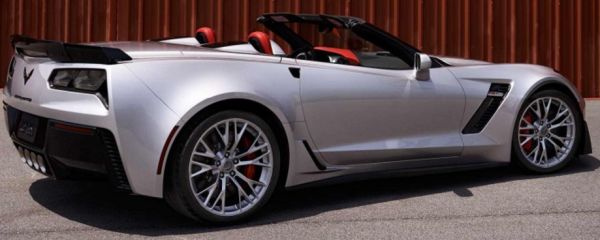 The base 2016 Chevrolet Corvette Z06 will also come with a lot of aerodynamic bits on the exterior such as a carbon fiber splitter, a rear wing and diffuser, both of them being made out of carbon fiber. Thanks to these, it will make at least 50% more downforce than the base model, all while keeping its drag coefficient relatively low. The 2016 model will also add a couple new colors as well as an entirely new color scheme which is said to be available for a limited amount of time only.
Interior
On the inside, the new Z06 will be pretty similar to the ongoing model with a few minor exceptions. There is going to be a new flat-bottom steering wheel as standard, new GT seats which should be more comfortable and supportive at the same time as well as GM's new infotainment system which will be much faster than the one on the current model.