When new "special class" is set to arrive it always comes as big automotive happening, no matter your particular interests in these big luxury sedans. Why is that? Because S-Class was the first production car with crumple zones, first production car with ABS, first fitted with ESP, first with lithium-ion battery… Is that enough? So, every S-Class is an engineering herald of the future and of the things which will eventually spread to all corners of the automotive world. And when first test mules of 2023 Mercedes S-Class appear, you know it is a big deal. Let's see what they tell us.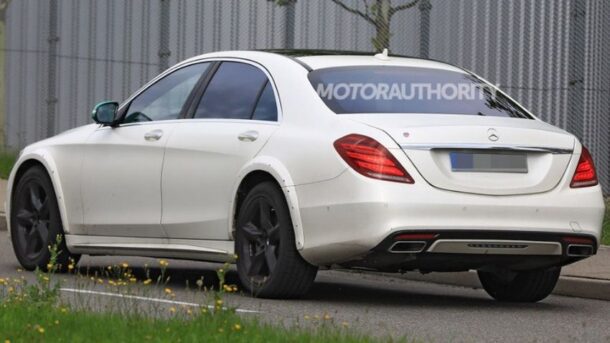 PRETTY MUCH NOTHING
Yes, spy shots tell us basically not a thing. These are very early stages of testing and since new S-Class arrives usually every seven years, a new one is still three years away. Test mule is actually current model which hides mechanical stuff of the upcoming one, which is then not visible to our eyes. The only thing that is, is extended wheel arches which might suggest wider track and some inches extra in width for the next generation. Upcoming months and years will surely bring masked specimens with new body shape, so we will leave any styling discussions when that happens.
KNOWING AND ANTICIPATING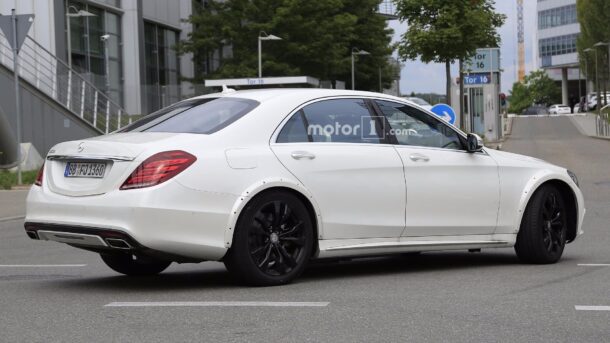 One Mercedes's executive already noted that new S-Class is destined to be greener than before. That comes as no surprise as every new car is basically friendlier to Mother earth than the one that precedes it. In order for us to be more precise, the mentioned statement should be legitimized by more extensive use of aluminum and carbon-fiber-reinforced plastics for brand new MRA platform that will underpin future successor. Furthermore, every version of the new generation could possibly be a hybrid. New Audi A8 did that, so the Merc will probably follow. That means that besides regular hybrid powertrain and plug-in version, which we already have, all other models will probably feature some sort of mild hybrid assist, again as with Audi. Pure EV also comes as a possibility.
2023 MERCEDES S-CLASS INTERIOR
We sadly have nothing on the future interior, but the current one is so mind-blowing that it is hard to imagine what tomorrow should bring better. Still, by observing the industry trends, we might easily foretell that current small number of buttons is set to disappear completely, while already enormous screens could only grow larger, turning this car into a moving theater. Also, coming as significant, your importance in the cabin will begin to dissipate. Current S-Class was the leader in autonomous technology between domestic rivals, but new A8 turned the tables by strolling into Level 3 of the self-driving plane. That's the one which lets you take the hands of the wheel and eyes off the road. Expect new S-Class to join the same shelf with presumably fewer restraints in situations in which you can indulge in that type of hedonism.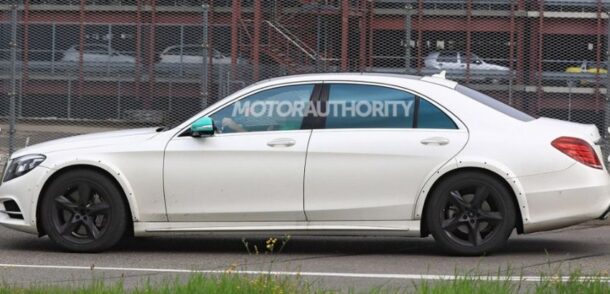 2023 MERCEDES S-CLASS RELEASE DATE AND PRICE
As we mentioned Merc's full-size luxury sedan usually arrives every seven years, so expect the new generation to debut during 2023 for 2023 model year. It is a bit early to discuss price, but let's say that 2023 Mercedes S-Class shouldn't wander off too much from current $97k, which is already extremely above almost everything else in the segment, apart from even pricier Maserati's Quattroporte. Still, being first in something always comes with a price, and S-Class over the years was the first in many things and more than once as we established already, leaving the same opportunity for the future one.