The 911 has been the dominant car in the sports car segment for more than 20 years already and during this time it managed to get an impressive fan base. Well, Mercedes is going to take its shot at the king with the brand new 2016 Mercedes-AMG GT, a car that has been mostly developed by AMG in order to be the best sports car there is.
Price and release date
Its price will be according to its performance, so expect to pay more than 100 thousand dollars for a base model. The release date of the car will be at the end of 2014 or mid-2015, so just in time to compete with the 911.

2016 Mercedes-AMG GT review
The new 2016 Mercedes- AMG GT will be available in two particular models which will be aimed at different people. The first one is actually the tamed one that will make use of a 4 liter bi-turbo 460 horsepower and 440 lb-ft of torque which is in Carrera territory. This car is able to get to 6 MPH in just 4 seconds and up to a maximum top speed of 189 miles per hour. The suspension is incredibly good, being able to soak absolutely all the bumps on the road, the car being, in essence, a 2 door S Class with the same ride quality as the S but with the performance of a much faster car.
https://www.youtube.com/watch?v=mhlZEva-HMk
The other one is the more powerful version, the AMG GT S, which benefits of the same engine with a boost in power. This has 510 horsepower and 480 lb-ft of torque and it is able to get to 60 MPH in just 3.8 seconds, having the same top speed as the other one. The differences though come in the form of a better limited slip differential, a suspension that has been tweaked for the track and also a different trim for the interior which includes sport seats, leather steering wheel with aluminum or carbon fiber accents and also a carbon fiber center console which is unique for this model.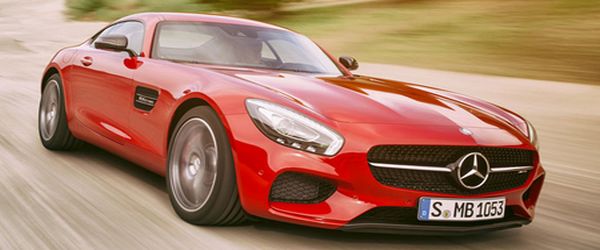 The amazing thing about this engine is the fact that unlike in any other car on the market today, it has the exhaust on the inner side of the cylinder banks and the intake where the exhaust would normally be. This results in a more compact engine that also runs a bit cooler thanks to the fact that its intake is cooled by the streams of air under the car.
Exterior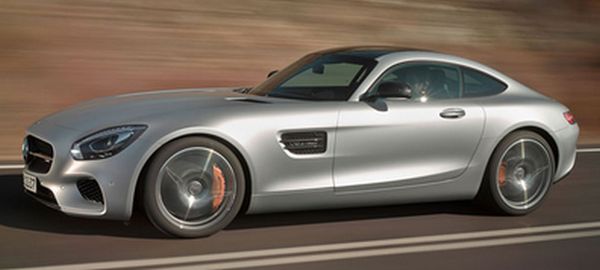 The exterior of the 2016 Mercedes-AMG GT will be similar to that of the SLS but with some differences. The most notable one is its size which is smaller than that of the SLS. On top of that, the car takes the form of a fast-back rather than a GT, so it looks quite a bit more aggressive than its bigger brother.