If you can think of more revolutionary, more progressive (and aggressive), more visionary and more ingenious automotive enterprise than Tesla, feel free to tell us. It's "out of the box" thinking with unimaginable development pace simply shock the foundations of this old industry. We are no way near trying to state that its products are perfect and that its special approach is flawless. But as time passes we are all waiting to see natural and scientifically proved consequences of mentioned behavior, yet they are not happening. As much as China's total economy crash… None of this seems to bother Californian car maker and as famous Model 3 barely touches the pavement, we are already here to talk about the next stuff. 2019 Tesla Model Y.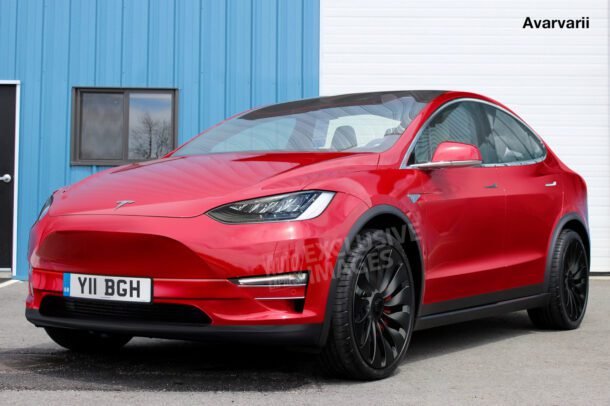 IT WILL BE EASY AND NOT SO EASY
Model Y is destined to be a compact SUV, fully electric of course. Pure fact that we are talking about an SUV suggest that future must be bright. Over half a million people pre-ordered Model 3 and acknowledging how many sedans suffer lately from the storm of crossovers, Model Y could just go better than that. Easy right? Yet, unlike Model X, it's not going to be so lonely out there. Jag is determined in launching I-Pace, Mercedes in materializing Concept EQ, while Audi intends to bring more that one of those very soon. So, not so easy after all…
DASH OF REASON
Tesla's CEO Musk approached Model Y development with usual enthusiasm. It was envisioned as a completely brand new model built on its own dedicated platform. And yes, it was planned with those gullwing doors. And then a breeze of wisdom swept through Palo Alto. Those exact peculiar doors made such a headache for Model X that only natural approach would be not using them ever again. As for completely new platform? It takes an abundance of time and money to develop, making it completely unnecessary if already available ones do their deed in a good way. Overambitious schemes were dropped and Y is set to arrive with 3's underpinnings. With normal doors- less exquisite, yet much easier to live with.
LOAN PROCESS
As for appearance, we have a teaser shot, but it barely tells anything. We would predict Model X shape with Model 3 headlights, tail lights, and grill-less fascia. Sure, expect some degree of remodeling of those parts, but in our view probably not substantial. And we foresee that beautiful, uninterrupted glass roof to find its way here also. The cabin is likely to borrow 3's approach, with the total lack of everything apart one big screen. In fact, Y just might borrow 3's cabin in whole, along with its dimensions, grouping it with stuff like BMW X3, Mercedes GLC and similar, as far as interior space goes.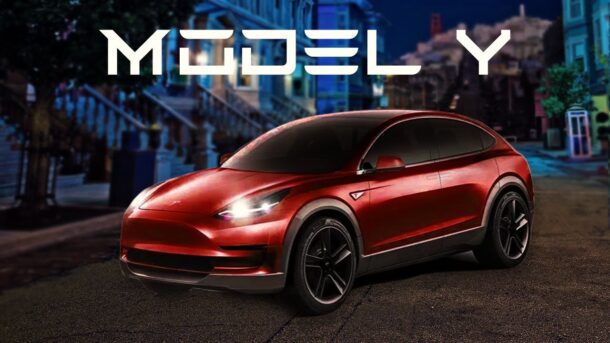 LUDICROUS ENOUGH?
Sharing bits and pieces with Model 3 definitely, should include stuff making it move. That means RWD with AC motor located at the back, while satisfying "ludicrous" cravings of potential buyers falls on shoulders of AWD and another AC motor for front wheels. Later is yet to become available for Model 3. It will also probably have same two battery packs 50 kWh and 75 kWh which are now available for 3, giving 220 and 310 miles of range. Acceleration times of 5.1 and 5.6 seconds might become jeopardized by some tenth, due to expected heavier crossover weight figures. How much comical "ludicrous mode" is going to turn out here? We don't know, but that's area in which Tesla never failed to amuse so far.
2019 TESLA MODEL Y RELEASE DATE
Just sheer fact that production of 2019 Model Y is way simplified, might suggest that its debut might not be so far away. 2019 is already mentioned by Tesla, but could it be at least end of 2018? Who knows, with this maker everything is possible.
2019 TESLA MODEL Y PRICE
Expect price in the area of $45k, right in the heart of compact luxury SUV labels, sending the shivers through their spines.