BMW was lagging quite behind Japanese makers (Lexus primarily) when hybrid technology was in question. Munich could just relax and be "ok" with it, as Merc and Audi haven't fared any better, but it didn't. In 2011 it formed a special sub-brand "i" in charge of meddling with moving electrons, but actual electrified concepts started to arrive two years earlier. Audi also got busy with e-Tron label around 2009, but at this moment Ingolstadt offers two plug-in hybrids versus six from Munich followed also by one pure EV. If you are troubled with stated figures note that in Europe Q7 and 2 Series Ground Tourer as also offered PHEV, but not in the US. Merc fares better than Audi in the vastness of its offer (besides two PHEV models it has one EV), but it only recently started talking about separation of "special" EQ brand. You can find everything about this on sites like mechanicable.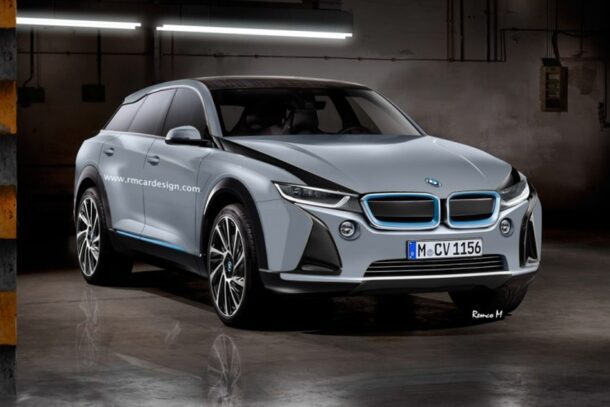 SORES INFLICTED BY TESLA
If it wasn't for Tesla, Beemer would currently run the game of electrons in the realm of luxury labels. And if Germans or anybody else ever plan to knock it down from the throne, they need to offer an alternative. And yet there is none, neither for Model S nor for Model X. While things are going to change soon for Tesla's SUV which sits in expectations of several upcoming adversaries, little is told about famous electric sedan rivals. "Blue propeller" sees the chance there, hence 2019 BMW i5. So, what is it? If you watch closely recent Frankfurt Motor Show happenings, BMW presented I Vision Dynamics Concept which is your preview of 2019 BMW i5. It is an electric sedan, actually four-door coupe giving the slope grade of its roof, which should nestle between i3 and i8 in Beemer's special lineup. Still, one thing doesn't make it clear, is this Model 3 or Model S rival?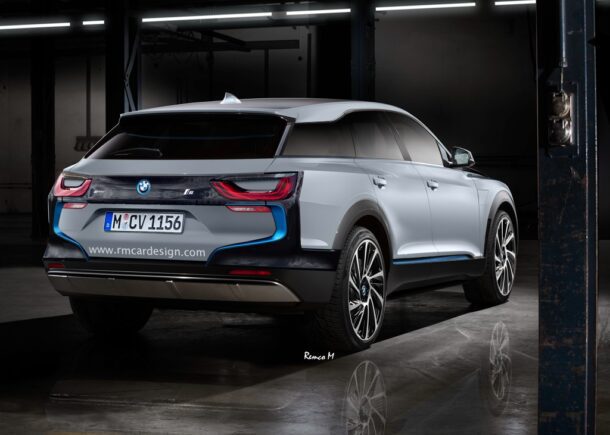 BMW i5 Specs
The brand hasn't been especially generous with specs, although some important were gifted to us. 0-60 mph travel will last 4 seconds, top speed is over 120 mph while driving range is 373 miles. Rest remains a mystery. So, acceleration figure is nowhere near top figures achievable by Model S in fiercest iterations (P100D with Ludicrous mode 2.3 seconds), but they are better by estimated ones for Model 3 (5.6 seconds). The stated driving range is relatively close to the max offered by Model S (393 miles by NEDC standards, EPA gives it 341 miles), but top speed lags by 35 mph. Also note that its 373 miles of range are judged by European standards (NEDC), while EPA will probably lower that to around 310 miles. Plus, before this German deal actually arrives on the streets Tesla might boost current figures.
BMW i5 Price
Now, let's look at price to determine future location of the i5. At this moment i3 starts at $43k, meaning that i5 could only go above that, so obviously sitting far above $35k Model 3, but maybe not as far as $70k Model S. Beemer could hit sweet spot of, let's say, $55k with this one, which would be a wise move according to us.
AWKWARD NO, BUT GORGEOUS YES
If you don't dig the i3's funkiness abundance then it might seem awkward to you, but i5 will avoid any polarization if it sticks to the above-mentioned concept. First of all, any fastback molded sedan is gorgeous simply by its shape, while this Beemer further elaborates with soft and elegant creases. Tail lights are sculptured as work of art, while four LED stripes acting as head lights add the perfect dose of visual determination. But checks this out! It doesn't feature Hofmeister kink! Is Munich telling us that its future breaks with this signature move? We will see… From another view, it if arrives as this beautiful, who cares about the shape of C-pillar or patrimony.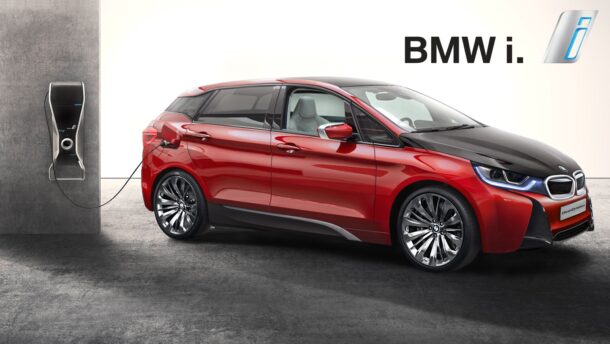 2019 BMW i5 Release Date
As you are wandering, i5 could arrive around 2023, we were optimistic with 2019 numerals above, but it could easily be 2023. It will presumably arrive with Level 3 autonomy, one finds in newest Audi's A8, while it should be also capable of upgrade to Level 4 later. Our estimation about the price you already read, so that is from us for now as far as i5 goes.
Written by Djordje (George) Mijatov ([email protected])