Spending a lot of time in the backcountry requires your vehicle to be equipped with the right tools and equipment to go up in any rough terrain. However, not all vehicles are capable of such a thing, no matter how much car companies advertise it.
Instead of shelling out tons of money to get another vehicle that can do the job, why not spend that to modify your truck? From changing to all-terrain tires to upgrading your suspension, there is a lot you can do to make your vehicle off-road worthy.
It's certainly a worthwhile investment if you're looking to rough it out in the wilds. That said, if you don't know where to start, then you're in luck because, in this article, we will be talking about some general tips on how to modify your truck to be off-road worthy. Here are some of them.
Invest in the Right Tires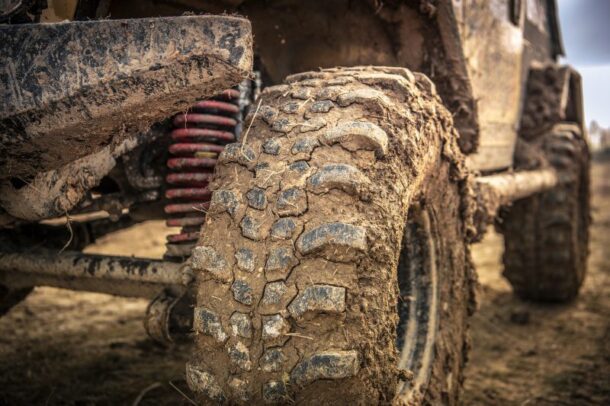 The most obvious place to start in your modifying journey is the tires. The tires are the key if you want to get it through the roughest type of terrain out there, so investing much of your attention on them is essential.
There will be a lot of obstacles that you need to get through, from thick and slippery mud to rugged and rocky terrains. With the right tires, you'll be able to make it through safely and without much trouble.
However, some people get carried away and pick out the biggest tires they see. Indeed, having big tires will improve the vehicle's grip and maneuverability. But you know what they say: size isn't everything. That said, the key to getting the right tire is paying attention to its treads.
That said, before you pick the right treads for your tires, you need to understand the terrain you're going to first. For example, let's say you're going somewhere prone to mud, like a riverside. With that, you will need treads that wrap around and push the mud and water away from your tires. Or if you're going somewhere that's rocky, investing in puncture-resistant tires is the way to go.
Upgrade Your Suspension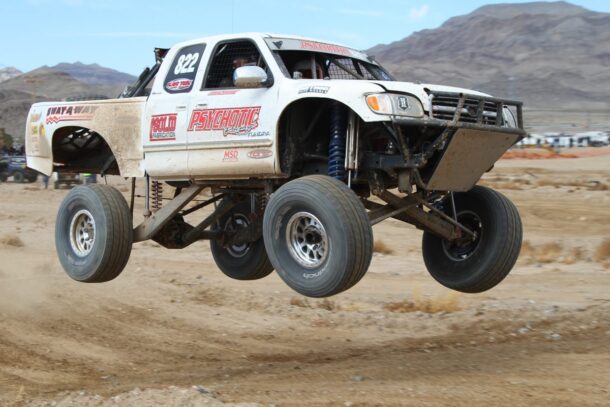 When it comes to off-roading, one of the things you should pay attention to is your vehicle's suspension. It's an essential modification to your off-roading journey because it keeps your ride smooth. Traditional spring and hardware setups are often the ones tested in factories, which means that the outdoor trail-running capabilities of your vehicle are often undervalued.
To remedy this, aftermarket manufacturers focus more on improving the off-roading capabilities of vehicles, which is done by developing several upgradeable packages that include custom-machined parts, bushings, hardware, heavy-duty springs, etc.
While some people often make lifting kits synonymous with suspension systems, these packages are often performance-oriented, which means they offer more advantages in terms of handling, capability, and the negotiation of your standard platform.
However, a blown bushing can prevent you from going on an off-roading journey. So instead, you can invest in an aftermarket system that focuses on reinforcing key areas and peripherals that will make your journey all the more pleasant.
Lift Kits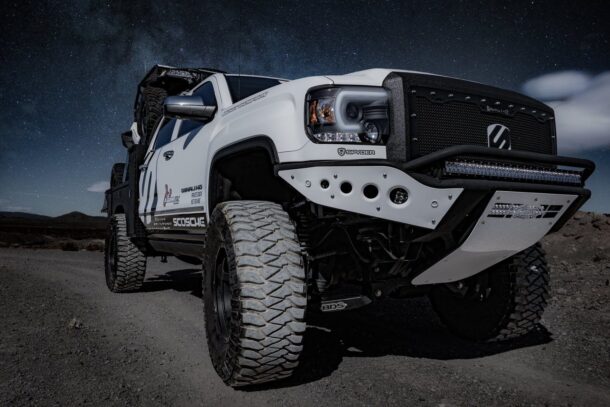 While suspension systems offer more advantages in terms of performance and capability, it's evident that maneuvering above terrain is advantageous. That's where lift kits are best. It provides your truck with the proper clearance to navigate challenging obstacles that stock vehicles usually can't.
Not only is it helpful in overcoming obstacles, but it also gives you a plus to the aesthetics department as a higher clearance means that you can also see the beautiful upgrades in the undercarriage, which is a lot cooler. Initially, stock vehicles were made as low clearance as possible to improve their aerodynamics, safety, fuel economy, etc.
Still, if you're looking to go off-roading, these things don't matter that much. To give your truck the proper foundation for bigger tires, room for an enhanced suspension system, and the ability to reach where stock vehicles can't, look no further than the perfect lift treatment that your truck needs.
However, lift kits can be expensive, depending on your vehicle's model. But online stores, such as Off Road Central, are good websites to visit because they have different kits for your vehicle to be off-road worthy.
Bull Bar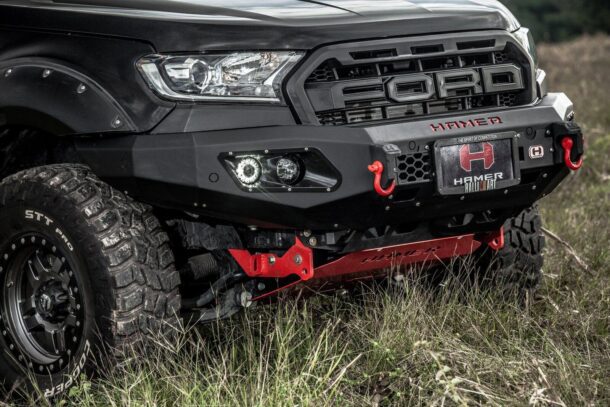 Bull bars are commonly described as brush guards because they are meant to protect the front of your ride as you plow through the brush, grass, and anything else that comes in contact with the front of your vehicle.
This is convenient to have for your ride if there are obstacles in your way that you can't drive over. While it is not really that essential because there are only a few things that come in contact with the front of your car, it's a good thing to have when you're worried about damaging it. Also, it's a huge plus in the aesthetics department because it makes your ride look cooler.
Body Protection
While some people often overlook body protection because they aren't that much of a plus in the aesthetics department, it is still crucial if you want to keep your ride safe. After all, you're going to dangerous terrain, which means that inclement damage is unavoidable.
In the long run, body protection will save you the hassle of having to isolate and repair the damage your ride has. That said, if you're investing in body armor, you can give your ride skid plates, crossbody members, and pans. This will keep your ride safe and keep it running because the last thing you want while going off the grid is being stuck there.
Final Words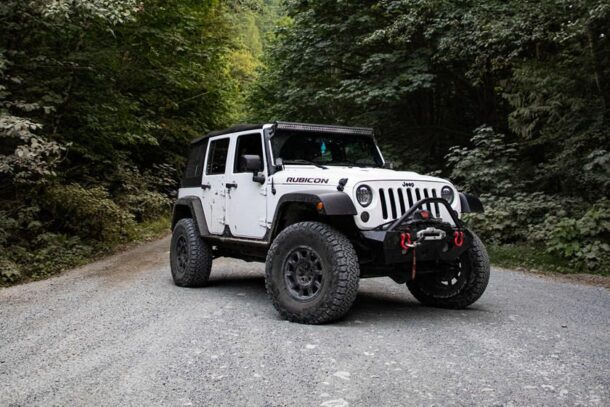 Off-roading is a fun and exciting experience. But while preparing for it is often a struggle, it's needed if you want to make your trip a pleasant one. Protecting your car from damage by making necessary improvements is essential if you want your car to keep running throughout your trip. That said, if you want to start your off-roading journey, following the tips above is an excellent way to start.