Your vehicle's appearance is almost of equal importance to the way it works. Most people know that the way your car looks tells a lot about you and they try to keep it looking attractive and tidy. No matter how much you try, occasionally, you will still have those small scratches, brushes or even a collision that puts a major dent on your car.
Collisions, often a result of accidents, can make your vehicle look rough and out of place with your character. Although it is not likely to have a direct impact on its functioning and movement, it is important to fix it as soon as possible. This helps make it look better which in turn increases its value just in case you decide to sell it.
To learn how to avoid accidents that can really damage your car, you can read this article.
Auto body shops or auto body repair centers are places where you can get your car fixed when you have been involved in a collision or accident or when you simply want a general do-over for your car. Auto body repairers help repair, replace, restore as well as refinish the body of a car to factory standards. Their scope of work can cover repair or changing of the windshield, window glass, fenders, mirrors, rear and full lights, and so on.
Every accident and collision is different, therefore, repairers are usually familiar with complex mechanical components and how they work. They diagnose the extent of the damage, and by using a variety of tools, machinery, as well as skills such as welding, they are able to restore any vehicle to a roadworthy one.
Tips for Selecting an Auto Body Shop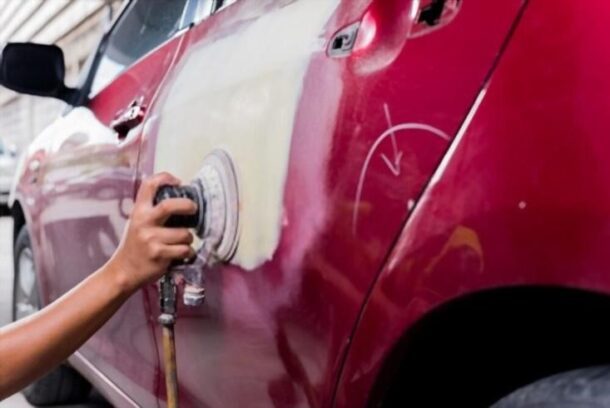 The job of an auto body repairer is an important one because if it is not properly done, it can leave your vehicle in a worse state than it was previously. For this reason, it is crucial to engage the services of experienced auto body shops. Also, when you compare estimates from different shops, they may vary greatly even when they are fixing the same issue. How do you then select a good auto body shop from the many options available?  We'll list some important tips below.
Click here for more details: https://www.larrypuckettchevrolet.com/body-shop/
Reference and Word of Mouth
To know if a shop is worth it, you can start by asking people around you; family, friends, and colleagues. You can even post the question to your network and those in your cycle on social media. You may find people who have used the services of auto body repair shops who may be able to recommend some of the best ones around your locality.
These businesses may not advertise or be the biggest around, but word of mouth carries a lot of weight especially when several people are recommending the same shop.
Check Online Reviews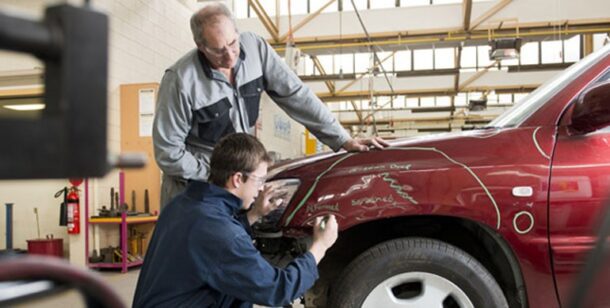 Asides word of mouth, another place to check are online review sites where people comment on various services. By simply typing "body shops near me" as your search criteria, you will be able to see a host of businesses offering such services as well as see what people are saying about each business. Reading enough of the reviews, you should be able to get a sense of how they work and how satisfied people are with their service.
Keep in mind though that not everyone is easy to satisfy and you may occasionally find a not so good review but this must not be more than the good ones. Also, if you find out of say 25 reviews, everything looks good and perfect, then you should be wary as it is highly unlikely.
Visiting, License, and Insurance
Visiting the auto shop can help you put a lot of things in proper perspective. You can easily interact and ask as many questions you have. Part of this is ensuring that they are licensed and properly insured against incidents like fire and theft before handing over your vehicle to them. This would ensure that your car is properly covered in case of any damage, theft, or burglary while in their care.
Communication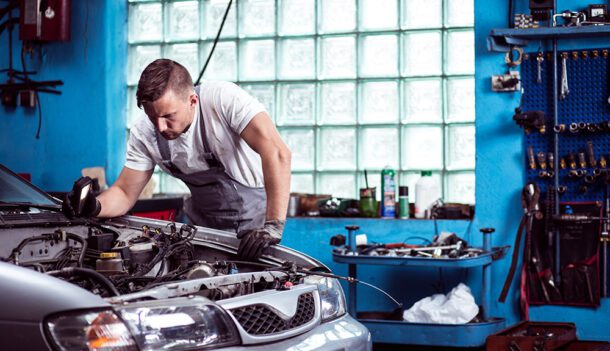 When you have an issue, an auto shop should be able to properly communicate and articulate what the problem is and what they intend to do to fix your car. Sometimes, it can take a while to get your car back. Depending on the issue, it might require a day or several days. You do not want an auto shop that will take in your vehicle, bill you without any information, and a week later you still have not gotten your vehicle. There must always be proper communication on what is happening.
Another question you should ask is about the materials and parts that they intend to use. Are they new or used? While new parts are the best, depending on the issue with your car, used parts can save you lots of money and can be just as good.
A good auto body shop will be able to tell you what they are doing and when your vehicle will be available for pickup. So before dropping off your car, be sure to ask questions and if you are not getting the right answers, move on.
Warranty
Good auto shops will usually offer warranty on parts and services which shows that they stand by what they have done. Should anything going wrong with regard to the job they have done, they are ready to fix it without a cost to you. Part of what you should look out for is if they provide a written warranty and the full terms of the warranty.
A one year warranty should be the minimum but some can offer different lengths based on the kind of work done. However, beware of those who offer lifetime warranties as this is unrealistic.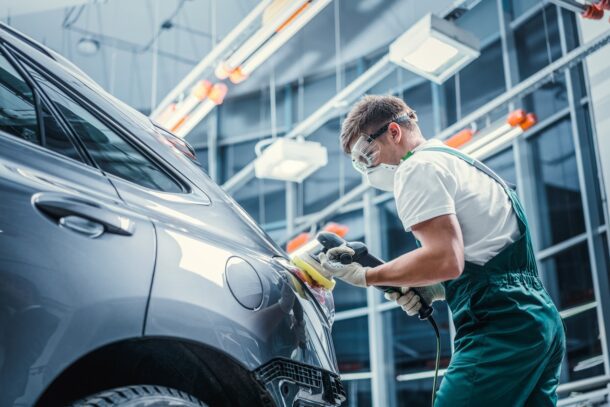 Conclusion
We have looked at a number of tips that can help you choose the right hands to handle your vehicle's body work. Having this information should help you make an educated decision when choosing a business to repair the body of your car.
Remember that a good auto body shop will aim to fix your vehicle in an efficient and timely fashion. They will also strive to use original manufacturer equipment (OME), grant you a warranty and leave you with a great experience.