How many times have you only heard the story that foreigners paid for a taxi ride from the airport to the desired destination at a much higher price compared to the overlooked price list? The reason for this is quite simple. Foreigners do not know the routes and cannot realistically estimate the distance from point A to point B in the city where they are for the first time. Anyone who has ever had this type of experience will tell you that renting a car is the right solution. Renting a vehicle at the airport has its advantages and we will draw your attention to the 5 benefits of airport car rentals.
Are You Thinking About Renting A Car?
Although many tourists still prefer to rely on public transport services when traveling to their desired destination – renting a car while still at the airport is becoming increasingly popular. There are several reasons for this. First of all, this type of rental offers you many benefits that are simply not available with other modes of transport. Depending on what you expect from your next trip and your chosen destination, there are many reasons why you should consider renting a car at the airport, according to sprinterrentalsusa.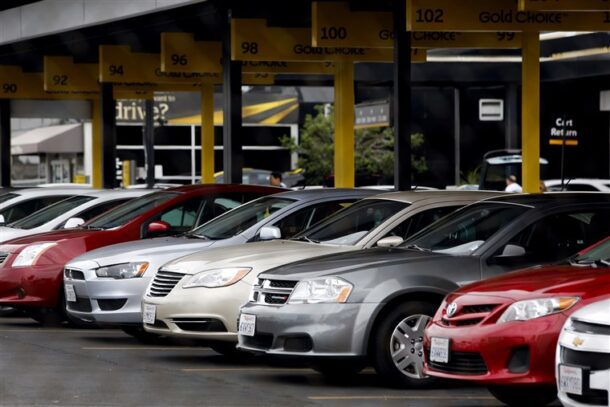 Why Use Airport Car Rentals?
First of all, when you arrive at the airport – you don't have to bother chasing a taxi to get to your hotel or desired destination. On the other hand, you don't have to worry about wasting most of your travel budget to taxi drivers who will probably drive you on longer routes without you even knowing it. Of course, there is also the issue of comfort. Renting a car gives you a lot of freedom and comfort when traveling. You can visit your desired destinations at the pace you want, stop whenever you want, and relax – and you will have access to places that are difficult or even impossible to reach by public transport. These are just some of the biggest benefits that renting a car can bring when traveling. We will show you 5 more key benefits of using such services.
Benefits Of Airport Car Rentals
1. Renting A Car Gives You Freedom
Renting a car gives you the freedom to explore the new city completely. By renting a vehicle, you can visit several hidden places, not so well-known tourist locations – as well as all those locations that are not easily accessible if you travel by public transport or taxi. The benefit of renting a car compared to the taxi service is also in the absence of waiting. Namely, it happens that you wait for a taxi for quite a long time, that you cannot get a free taxi line, that the vehicle goes to another address, because there are several locations with a similar name. What can also appear as a problem is a misunderstanding in communication – especially if you don't speak the native language of that foreign country.
2. Renting A Car Is Easy
By renting a vehicle, a large number of above-mentioned problems disappear. If you book a vehicle a few days before arrival – the vehicle is waiting for you ready at the airport. You can book for a car by filling out the form on the website or by calling the agency. The price is fixed, which means that it doesn't depend on the mileage – so you can go miles and miles, no one will bother you at the end of the day. The price will be affected by the period during which the services of a car rental agency will be used.
3. A Large Number Of Different Car Models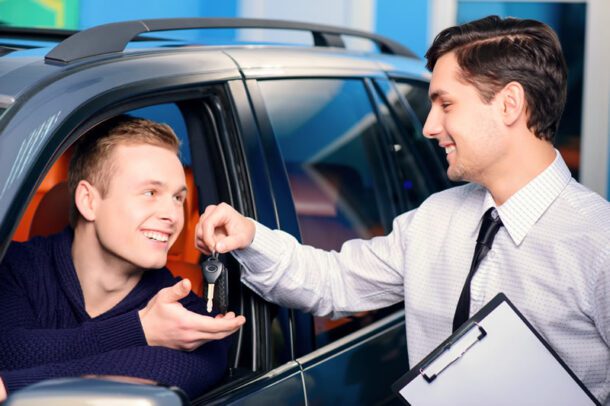 Rental agencies have a variety of car models, so you will easily be able to choose the one that suits you best. The advantage of renting a car is that you can rent the perfect vehicle for every occasion and purpose. The big benefit of driving a rental car instead of your car – is that you can choose to rent a newer, more reliable vehicle that has better performance than yours. If you are driving an older car or a vehicle that is a big consumer of fuel – then renting a vehicle allows you to save a lot on long trips. However, according to carngo.com – there are also those clients who prefer older vehicle models. Some do it out of habit – and some so as not to be too conspicuous. Whatever the reasons are – the choice is up to you.
4. Saving Money
Due to strong competition in the car rental markets, agencies offer more and more benefits to their potential clients – and a wide selection of vehicle models, from small city cars to luxury cars such as limousine rental. Car rental is especially practical when it comes to group travel. While solo travelers generally have no aversion to public transportation –  families and groups can incur high costs if they use taxi services or public transportation services. So when traveling in a group, renting a car is the most economical choice. Moreover, traveling with small children in public transport vehicles can be very exhausting and stressful.
5. Easy Tour Of Desired Destinations And Freedom Of Movement
The car brings you complete freedom on the trip. While on vacation, the least you need is to chase taxi drivers, wait at bus stops, and follow the timetable. Instead, with a rented car – you will have complete freedom and more time to explore and enjoy. Whether you are going on holiday alone or with your family, you will have limited time to tour all the sights and all other planned activities – so in the end, you will have to remove from your must-see list some places you wanted to see. However, thanks to car rental agencies that offer affordable car rental, you will be able to make the most of the time on your trip – and visit all the places that interest you.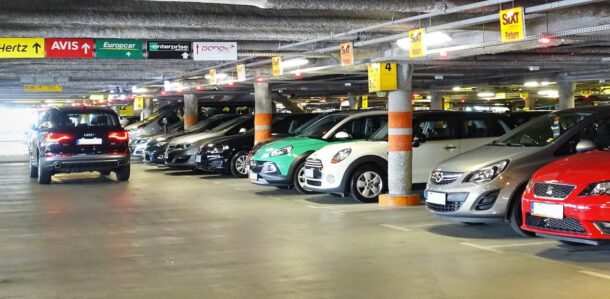 Conclusion
That the airport car rental service is becoming more and more popular is also shown by statistics which indicate that the number of people who use this service is increasing. Interestingly, this service is valued not only among foreign visitors to the countries – but also among ordinary citizens who visit larger cities for a few days, regardless of the reasons for the visit. People from the business world are the most frequent customers of car rental agencies. Due to the nature of their visit, every moment means something to them – and that is why they need a means of transport that will take them to the desired location in the shortest possible time. Renting a car will save you time and money, and we all know how much time is valued today.