People love automobiles. In fact, around sixteen percent of the budget of your average American goes towards transportation, from fuel to vehicle costs. This makes it one of the most significant expenditures for people, second only to housing and before the incidentals like retirement savings, education, and food. The expense scale makes the prospect of finding a vehicle to purchase stressful, especially for those with lower savings and credit histories that aren't established. And in today's market, where the price increases continue exceeding inflation, it's become worse. So, how do you go about buying a car in the current marketplace?
Where to begin the process of car-buying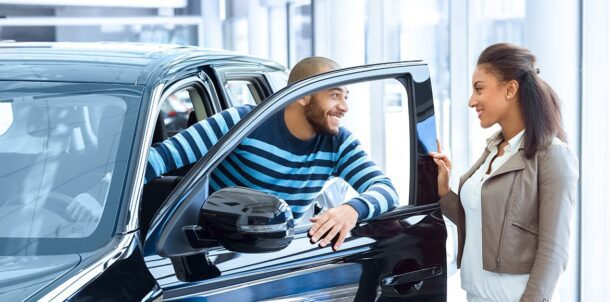 The first thing every buyer needs to do is determine their budget and desired vehicle type. Then, the selection should be carefully considered. For example, owning a sports car may work for couples or single individuals, but they're not well-suited for those with families. On the other hand, an SUV can be an excellent option for road-tripping and camping with family and friends, but it can eat up more fuel, require higher insurance costs, and make it harder to find parking. So make sure that you've thought about your needs, commuting distance, belongings to carry, and what you're looking for out of your ride before you browse the listings and dealers like youngautomotive.com.
With prices for vehicles getting higher, you must also watch your budget. After all, there's no reason to look up cars and test drive them if you don't have the financial resources to afford them. It's also vital that you avoid overbuying. Instead, get an automobile that meets most of your needs and rent another car type when the need arises.
Pick used or new
The smart fiscal move for years was to opt for pre-owned low-mileage vehicles, preferably in excellent condition and no more than three years old. While they lack many of the amenities and features of newer models like infotainment equipment, they can still provide dependable transportation at reasonable prices because most cars tend to depreciate twenty percent in their first year and ten percent after a few years. But thanks to the COVID-19 pandemic, depreciation has been effectively muted as the cost of used vehicles is soaring. As the gap in price narrows, new automobiles have begun to be more appealing as they're generally in better condition, have a warranty, and there's a possibility of financing at much lower rates.
For shoppers to get the best value for their money, they need to explore their options carefully. Those who are looking to buy used cars should consider certified vehicles that manufacturers offer via authorized dealers. CPO automobiles—generally recent vintage and low-mileage—are cleaned and inspected thoroughly before sale. They also tend to have coverage backed by the manufacturer and other additional perks. While they may cost a little more, they'll give you peace of mind.
Paying for your automobile
Purchasing any vehicle outright may let you avoid interest rates and monthly payments, but it isn't for everyone. The reality is that most consumers lack savings. And the dealers who make money on financing aren't likely to open themselves up for negotiations. Ideally, paying with cash is the best option as it limits the amount you need to put into depreciating assets. However, you mustn't compromise your emergency funds for it. If it isn't an option for you, loans and leases are good alternatives. Monthly payments will be lower with the latter, but you won't own your car once the term ends unless you decide to pay a big lump sum. On the other hand, the former costs even less, and you end up owning it in the end with no fear of any penalties from wear and tear.
Buy direct or from dealers
Most used and new car sales still take place in dealerships, and for a good reason: they enable buyers to test drive and view many different vehicles, and offer financing options and essential services like tire rotations and oil changes. In some cases, they may even accept trade-ins. However, some can be aggressive when it comes to their sales tactics. They can even fold additional services into the sales at high prices. One example is etching a VIN on the windshield. It might not sound like a lot but you can be charged a lot for it. Fortunately, it's relatively easy to avoid these fees. All you need to do is inquire about markups and dealer-installed options. If they do, just take your business somewhere else.
Of course, you're not limited to car dealers. You also have the option of exploring listings of private sellers since they're relatively cheaper, with minimal chances for inflated costs, and with less overhead you'll have to shoulder. In many ways, it can be less trouble if you don't mind doing the paperwork yourself—arranging financing, and covering applicable taxes. However, you must always have a trained mechanic with you when you're looking up private listings, especially if you don't have too much mechanical knowledge. The reason for this is that they could potentially spot problem areas where you should walk away or use to negotiate your way to lower prices.
Negotiations
One of the advantages of buying a pre-owned car is that you open yourself to opportunities to haggle on the price. And it's recommended that you always try to negotiate before making a financial commitment. When you get right down to it, this investment of time and effort can drive down the price of the car and save you more money than you think. While it may not always be possible to negotiate for better terms, you'll never know if you don't try, so you might as well give it a shot.
Conclusion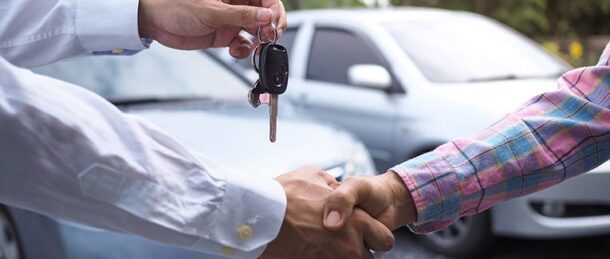 There aren't many things as useful as having your own transportation. However, purchasing one isn't as straightforward as it sounds, especially if you're working with limited financial resources. So be sure to consider everything in this article when you start shopping for your car.