Finding the right car part for sale is a daunting task, not to mention a costly one. Don't get surprised when you call a dealership to know the plastic piece that the window sits on that is controlled by a mechanism so that it may go down and up can cost you around fifty bucks.
This is true. In fact, it happens to many buyers, even to those owning an old Mercedes Benz. So some opt to use super glue.
But the point is that car parts can be costly from dealerships. Although this is not always true, a cheaper plastic piece as that can carry a ridiculous premium on it, which jacks the cost up to the ungodly price. This is why you might want to visit automotivestuff.com for auto parts options and use the following tips, tricks, and strategies in this guide when buying:
1. Do Research Thoroughly
Researching helps a lot to learn more about various car parts and the way they work. Only then will you know which car spare parts your vehicle requires and how you can choose each of them, thereby avoiding those you don't require.
By researching, you will also know the price variation in order to decide on a good budget and fund the expenses linked to replacing those auto parts.
The best way to research is to search online or window shopping. This will enable you to see the available costs before you take any action.
2. Know the Car Part Acronyms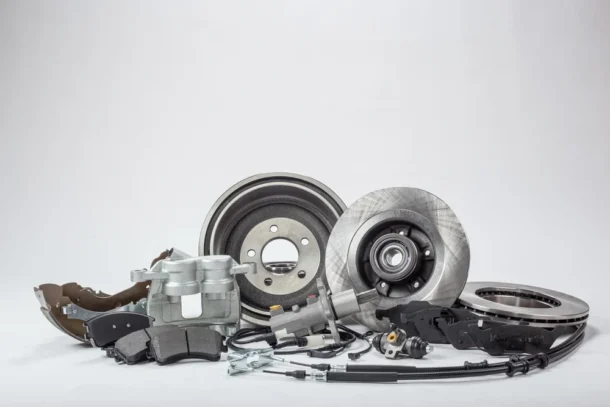 Replacement car parts are usually categorized by how they are sold to clients or by who manufactured them. Knowing those terms will save a lot of headaches and hundreds of dollars, especially when buying online.
Going for high-quality car parts and brands can as well help you when it comes to the general performance and safety of the vehicle. Some of the common acronyms you may need to know include:
● Genuine: This is any part that comes in a Genuine packaging, simple and plain. If it misses the car manufacturer or is not in Genuine packaging, the part is not regarded as Genuine. Know that car manufacturer don't manufacture those parts. They instead subcontract the service to firms that manufacture specific products. Examples of Genuine Replacement Parts include Genuine Volvo and Genuine BMW.
● Aftermarket: These parts are produced by companies that have never ever been contracted by major vehicle makers to be their OEMs. While the companies have never contracted the services to major producers, the parts are usually designed to perform as OEM and fit well since they are produced with similar machinery and materials.
● OEM: This basically stands for Original Equipment Manufacturer. According to experts, this designated replacement part was designed by manufacturers of original parts. It is a similar product as the Genuine part. But the manufacturers have sold OEM products on their packaging rather than packing them under the car's nameplate. Examples of OEM are Aisin, Bosch, and Lemforder.
3. Look for the Right Seller Online
When buying car parts online, it would be imperative to look for a dependable seller offering free shipping. This can save you cash when it comes to the shipping costs and ascertain that you get your order faster and without any issues.
Plus, when buying car parts, consider looking at their descriptions closely. This can help to make sure you get the right car parts and, at the same time, avoid problems with compatibility or installation.
If the seller didn't state clearly what car each part fits in, you might want to reach out to them before you buy to further explain the details.
4. Choose Between Used and New Car Parts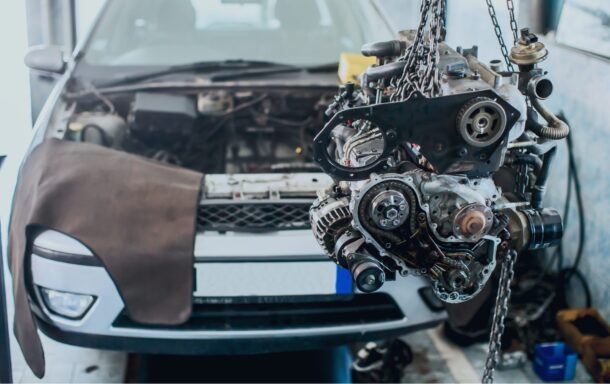 Used auto parts are quite cheaper. As such, these parts can be your best bet if you are on a budget. Plus, they can be your only option if you have a classic vehicle whose components are no longer manufactured.
When buying transmission and engine components, ensure you inquire first about their history. This needs to include their mileage and previous use.
Be sure to also examine all the used car parts for rust and cracks. If you could, consider testing them on your vehicle before you make any purchase.
If you are looking to buy a body panel, you might as well want to be aware of the signs of filler and uneven body lines. This could indicate that the used body panel had some damage before. You can go for cash for car services and reputable dealers who have friendly return policies and guarantees.
However, one primary benefit of buying new car parts is that they can last longer or even a lifetime. For example, brand new OEM engines may run for more than 90,000 kilometers without the need for servicing them.
They are unlike used engines, which will need an overhaul after several months of use or during installation. Plus, some auto car parts will be better off new. These may include water pumps, oil filters, spark plugs, and brake pads.
Basically, new car parts are more convenient and cheaper than used parts, which will need replacement after several days. Make sure you buy new car parts from authorized and reputable dealers so they can serve you for a long time. Reputable dealers are as well a perfect choice as they give valid guarantees and discounts for their car parts.
5. Check the Costs
Many retailers offer the same car parts you need for your vehicle. So it would be imperative to consider shopping around in order to get the parts at a good price.
Most car experts would recommend not to go for auto parts with lower prices as you might end up with poor services in the bargain.
However, defining your budget and shopping around will ensure you get quality car parts at an affordable price. Moreover, you will get a dependable seller who you may negotiate with, especially when you are buying in bulk.
Closing Remarks!
Nowadays, shopping for spare parts for your vintage-esque second-hand vehicle or new car is not a simple expedition. Unless you already know the ins and outs of car accessories and parts. But until then, you might want to always research and know the common acronyms for auto parts.