Going on your first road trip will bring you a special kind of excitement! Your adrenaline is pumping, and you know that you are going to have the time of your life! However, these trips can be exhausting, so you need to make sure that you are doing everything you can to make the journey faster, safer, and better.
To help you out, we created this list of must-have exterior car accessories that will make your trip so much better. Follow our tips, and depending on the season, pick the right gadgets for you.
1. Trunk Sensor

How many times have you tried to close the trunk of your car while carrying too many bags or groceries? If both of your hands are full, you have to maneuver and hope that nothing will fall down and that you won't get injured while trying to reach the trunk door.
When you take a road trip, you usually carry more than just one bag, and unless you want to go to the car and back too many times, you need a way to close the trunk without using your hands. You can install a sensor that is located just under the trunk and you can just move your foot under it. With this sensor, you can both open and close the trunk while the car is not locked.
Rooftop trunk
When you are going on your first road trip, you can never be too sure of what you need to take. Once you become more experienced, you will learn how much clothes, accessories, and gear you are going to need. However, for the first trip, it is better to carry more things with you than to end up missing something.
Because of that, you need additional space. Sometimes the trunk of your car is just not enough, especially if you are going with 3 or 4 people. You should invest in a rooftop trunk that can easily be installed or taken off the roof of your vehicle.
3. Tire Pressure and Tire Inflator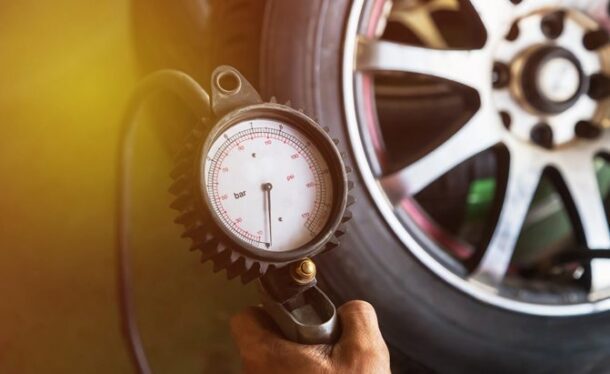 The first rule of every trip is that you need to focus on your safety. The tires are the reason why we can drive for hundreds of miles without worrying that our car may not stop on time. If you want to be safe all the time, then you should invest in a tire pressure sensor. These devices should be put on each one of the tires and then you just need to connect your phone or tablet with the main sensor. You will get notifications about the pressure and the temperature of each tire separately.
Just in case you notice that one of your tires is inflated, you should carry an inflator with you. These neat gadgets should be plugged in in the cigarette lighter and they will automatically inflate the tire without you having to pump them for a long time.
4. Bicycle rack

Do you love exploring nature everywhere you are going? Do you like to do some exercise, no matter where you are located? If you don't want to bother looking for roads that are wide enough for a car, and if you want to just tackle an adventure while you are having your first road trip, then you should take your bike with you.
However, you cannot just put the bicycle on top or inside your vehicle. You should install a bike rack that will keep it safe and secure no matter how long or bumpy the drive is. There are a lot of different types of racks available on the market, and you should always look for more info about the features they have before you purchase one.
Some are fit for one bicycle only, and some can keep several bikes secure at the same time. Pay attention to the weight limit and the type of car they can be attached to.
5. Tire Snow Chain
If you are driving in the winter, you always have to have snow chains for your tires. This accessory will make the difference between having an amazing time on your road trip, or getting stuck somewhere in the mountains.
You should purchase the chains depending on the size of your tires, and they are really easy to install. Just to be on the safe side, you should put them on the tires before you leave for your trip, so you don't spend too much time reading the instructions. You can find the chains anywhere on the market, even in gas stations, and they cost between $30 and $100, depending on the brand, chain thickness, and tire size.
6. Trailer Hitch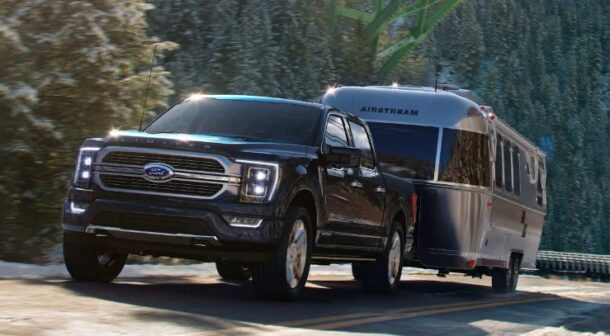 In case you are going on a road trip with your extended family or a lot of friends, you may need to take a trailer with you. Some trailers can be used as tents, and others are just great for providing extra trunk space. But you have to pay attention to how you connect your trailer to the vehicle.
Nowadays, there are a lot of different trailer hitches available on the market, and they can be used to tow units that are really heavy. You should look for something that is easy to install, durable and that is simple to use. Depending on the type of trailer you have, you can find this accessory for less than $200.
7. Lights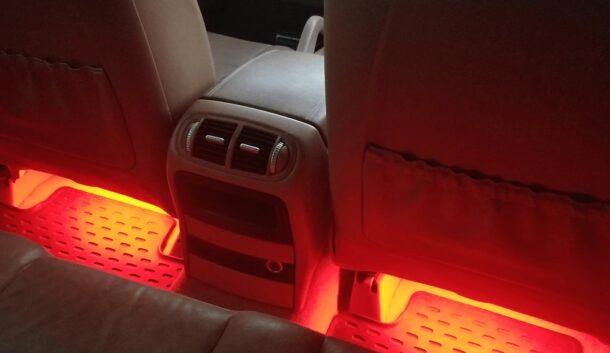 You can never be sure if you are going to drive in the middle of the night, or if you are going to travel during the day only. To make sure you are always safe and that you are aware of everything that's going on in front of your vehicle, you should purchase some LED strips.
They are extremely affordable, easy to install and they are pretty simple to use. Depending on the brand and the type of LEDs you get, you can plug them into the cigarette lighter, connect them to the car battery, or just follow the instructions on the package. You can also put them on the sides of your vehicle, just under the door, so you can make your vehicle look even better.
Don't forget that safety should be your number one priority. If you notice you are getting tired, you should take a break and get some rest. Talk to your passengers and try to play some upbeat music to keep you awake and focused. Use these accessories to make your whole trip better and to make the experience perfect.