The new Volvo XC90 is one of the safest SUVs the automotive world has seen. The Swedish automaker's flagship SUV first debuted in 2002 and is now in its second generation. Since its launch, the XC90 has been an IIHS top performer and a market leader in the mid-size luxury SUV segment. From being crowned the IIHS Top Safety Pick+ to winning the Motor Trend SUV of the Year Award, the XC90 has done it all. And over the years, there have been quite a few iterations of the beloved SUV, with many engine options. But which among them is the best?
Answering a question like this one is never easy, as an engine that's best for me might not be the best for you. Besides, even the best engines break down, and so do Volvo's. Fortunately, you can mitigate most issues by maintaining your SUV regularly. I fix mine using a Volvo XC90 manual because it's cheaper, though if you are not the DIY type, your local mechanic will do just fine. Either way, regular maintenance is key here!
With that said, are some XC90 engines better than others? Let's discuss.
What Is the Most Reliable Volvo XC90 Engine?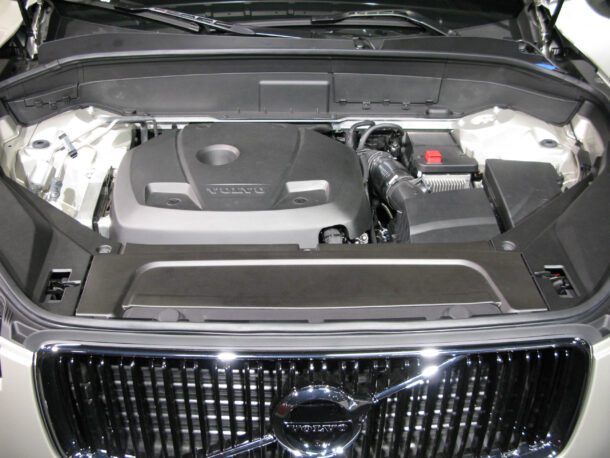 As said before, all engines will eventually encounter problems and the only thing you can do to slow down the process is conduct regular inspections and stay on top of the manufacturer's recommended service schedule you'll find in your Volvo XC90 owner's manual. Still, some engines are definitely more reliable than others.
As a mechanic who's been dealing with Volvos for more than a decade, I would say the 2007-2014 2.5T model fitted with the B5254T2 T5 turbocharged engine is by far the most reliable of the lot. The mill produces a decent 208 hp and 236 lb-ft of torque. And while these performance figures are certainly lower than the Yamaha-sourced 4.4-liter V8 or 3.2-liter T6 engine, the smaller T5 generally lasts longer.
Besides, the 3.2-liter T6 engine is pretty hard to work on — I have to admit that I frequently have to revert to a Volvo XC90 service manual when working on this specific engine (If you are not so sure where to find one, take a look at eManualOnline — their repair manuals are so helpful, you'll never want to work without one again.)
Meanwhile, the 2.5T is a blast. Repairs take much less time and you can easily go 100k miles without needing a major overhaul, apart from a timing belt and water pump replacement. Meanwhile, the T6 might develop a few complications before it hits 80k miles.
Oh, and if you care about reliability, avoid the AWD versions, as it tends to break down more often, and repairs are also costlier.
The 2002-2014 generation's B5254T2 T5 also contributes to the XC90's high-reliability rating, sitting between 78-80 out of 100 — impressive for such a large luxury SUV. Unfortunately, the XC90's reliability has taken a dip with the subsequent model years. For instance, if you look at JD Power's ratings of the second-gen XC90s, there has been a slight decrease in the quality and reliability area. The main culprit here seems to be the higher complexity of modern vehicles, especially with all those electronic add-ons.
What Is the Most Powerful Volvo XC90 Powertrain?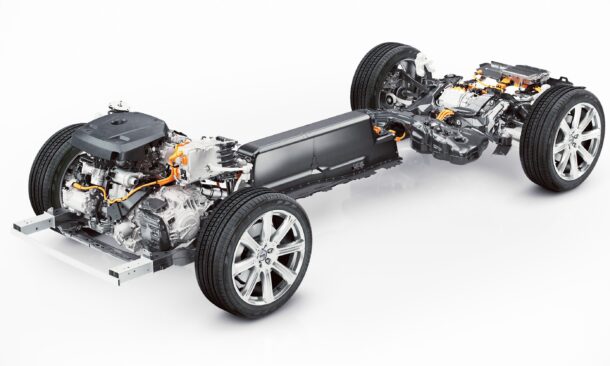 The Volvo XC90 is a powerful SUV even in its base variant. Still, the Swedish giant really stepped up its game by offering a host of engine options across different generations. Perhaps the most desirable among enthusiasts is the 4.4-liter V8 jointly developed with Yamaha.
Why the Swedish brand consulted the Japanese is quite simple — there wasn't enough room under the hood, and Yamaha knows a thing or two about making compact engines. The result produces a very solid 315 hp, even by today's standards, allowing it to hit 60 mph from a standstill in 7.1 seconds. Moreover, the V8 version is hands down the most fun to drive, primarily because of its responsiveness and eargasmic roaring sound.
Much to North-American enthusiasts' dismay, Volvo ditched the V8 and straight-six engines in favor of inline-4 turbocharged units. However, the second-gen XC90 still has the most powerful powertrain, thanks to the 2.0-liter T8 8AT AWD plug-in hybrid setup producing 400 hp. The electric motor's and the ICE unit's combined power output is more than enough to propel the T8 8AT from 0 to 60 mph in only 6.4 seconds, 0.6 seconds faster than the V8 despite the much smaller displacement.
Now, the hybrid variant is the most powerful option, but also the most complex. Moreover, I'm not so sure how reliable it is since I've never seen one in my shop yet. Still, I was flipping through some troubleshooting procedures in the Volvo XC90 repair manual, and boy does it have a lot of electronic sensors and components. It also has a sizable battery that won't last forever and will eventually be quite pricey to replace.
What Are the Most Efficient XC90 Engines?
It's important to mention that the efficiency of XC90 engines has increased with subsequent model years, thanks to more refined drivetrains and the emphasis being put on reducing emissions.
Predictably, the XC90 Hybrid takes the lead when it comes to fuel efficiency, with a combined fuel economy rating of 87.1 mpg, leaving other XC90 variants in the dust. Indeed, only the 2nd gen 2.0L T5 8AT AWD can come anywhere close with a 25 mpg combined rating, still pretty decent for a three-row SUV.
Unsurprisingly, the biggest gas guzzler is the V8 6AT model. All that V8 power needs ample fuel to function, resulting in a combined fuel economy rating of 24 mpg. I would stay away from the V8 if lowering fuel costs is a priority (and with gas prices skyrocketing these days, it's probably the case).
Last Words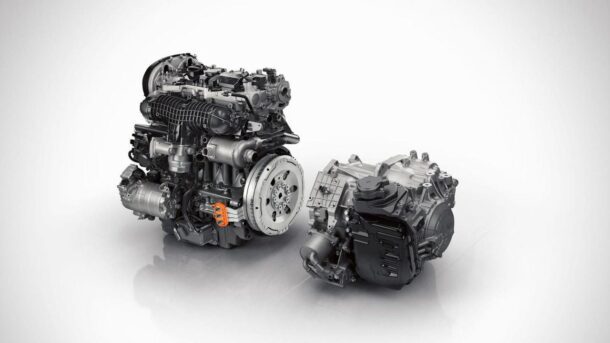 In the end, it all comes down to personal preference. If you are a performance-oriented buyer, the V8 XC90 would be ideal. It has the power and a roar to keep you company, but of course, it won't be cheap on gas. On the other hand, the hybrid XC90 T8 churns out even more ponies while sipping fuel, though I'm not so sure about the longevity of the hybrid powertrain.
If I had to buy an XC90, I would personally go for the 2.0-liter T5 turbo of the second generation instead. The engine produces 250 hp — enough for a family SUV while consuming 25 mpg combined.
The more powerful T6 version of the same engine produces 316 hp, though it uses both a supercharger and a turbocharger, adding unnecessary complexity (and higher repair bills in the long run). I'd skip it. European buyers can also opt for four-cylinder turbodiesel engines, which are economical and reasonably quick.