Buying a car can seem like a daunting task, but with a little preparation and understanding of the process, it shouldn't be too difficult. It can be complicated especially for young people who are buying their first car or for all those who have not had the opportunity to decide what kind of vehicle they want to own. There is no need to panic, there is a solution for everything and we will help you with that. In this article, we'll outline some of the more common beginner car-buying mistakes that people make, and how to avoid them during the next purchase of a vehicle.
There are a lot of things to think about when you buy cars online – safety features, fuel efficiency, size, and layout – so it can be easy to get lost in the details. By following these tips, you can save yourself a lot of time and hassle in the online car buying process, but also you will be able to buy the best for you – the vehicle of your dreams.
The online car buying process can be an overwhelming and daunting task for someone new to the game. However, by following some simple tips and principles, you can quickly become a prepared car buyer who will overcome all the obstacles he encounters. So if you're new to the game and want to avoid some common beginner mistakes that most new car buyers make by default, read on and enjoy the useful information!
What are the most common mistakes you need to pay attention to when buying a car online?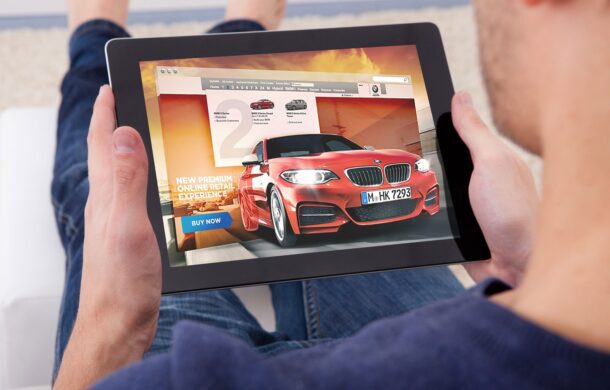 Common mistakes that first-time car buyers make when shopping online can be costly and time-consuming to correct. Here are six tips to avoid making these mistakes, but these are also guidelines that will prepare you, in general, to buy a car online that will be tailored to your needs:
1. Don't spend more than you have, be realistic about your budget
When a beginner buys his first vehicle, he often forgets about his budget. That's the first mistake. Beginners are often attracted by the cars' features, looks, and performance, but not by the prices that are set at the very end. So, in order not to spoil everything that you imagined, it is best to determine your budget in advance, to indicate how high the car you want to buy should be, and then to consider all the possibilities that are available to you in the market. That way you will choose what you like and suits you at the price you can afford.
2. Don't overspend on extras like a classic beginner
Extra accessories for cars can make the vehicle itself look better or have better user options that will improve your experience. But it's good to know that all these extras can mean additional costs that can reduce your budget. For that reason, it may be best not to invest too much in these extras for your car. They are often offered by the sites that offer the sale of cars, so it would be good before you sit down and look to see what you need and what you don't need so that you can choose a car according to your budget and needs.
3. Make sure the car you're considering has the features you need and don't take a vehicle without those features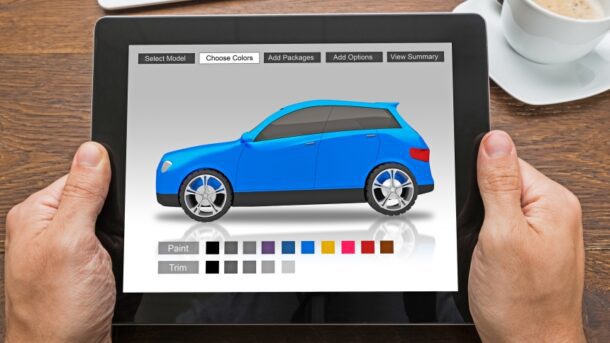 As we said above, it is important according to your budget that you have available to choose opportunities that will meet your needs. See what you need: a car for driving around town, a model that you could drive on long distances, a model for off-road driving, or something that will be a combination of these several options. It's good to sit down and think carefully about what you need and decide what features your vehicle needs to have to be the vehicle of your choice. Of course, don't forget to be in line with the budget so you don't expose yourself to unnecessary expenses.
4. Get a pre-purchase inspection done, a vehicle is not bought without an inspection
When we say pre-purchase inspection, we mean that you look at whether the car looks the same in real life, whether it meets expectations, and whether it is comfortable to drive. How can you do that? Through a test drive! All you need is to go to the car showroom where you can buy the car model you want, schedule a test drive, and enjoy the drive. And then? Then, according to your experience, make the final decision about whether this vehicle meets your expectations or if it will still be necessary to return to the search for the ideal new vehicle for you.
5. Install Car Seat Safety Belts, safety should be your number 1 priority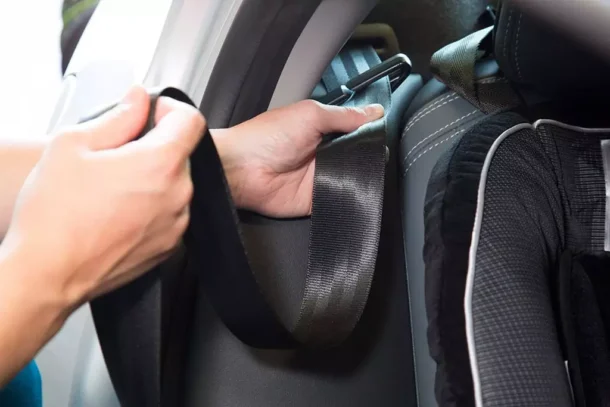 Each of you will say to yourself – every car has seat belts. Yes, it is important, but are the seat belts folded, that is, installed in the vehicle itself? Some of the belts come packed or have not even been used, so you need to try them on, fit them and see if they are good. You can do this during the test drive to see how the seat belts work, and also see if there is a system that warns about the seat belt itself. This is important, so pay attention!
6. Know the ins and outs of financing and insurance, companies sometimes give advantages and sometimes weaknesses
If you are not familiar with the ways of financing before starting the purchase of the vehicle, or if you do not know what possibilities exist in terms of vehicle insurance, then it is time to learn more. Financial companies and insurance companies offer more opportunities that are available to you, and all you need to do is look at what those opportunities are and maybe take advantage of one of them.
Conclusion
Every part of looking at a car and everything that goes into making the right choice requires preparation. You will be ready only if you go through the whole process nicely and pay attention to what beginners often do wrong. Only in this way, you will choose the vehicle that suits you the most and that you need according to your needs.